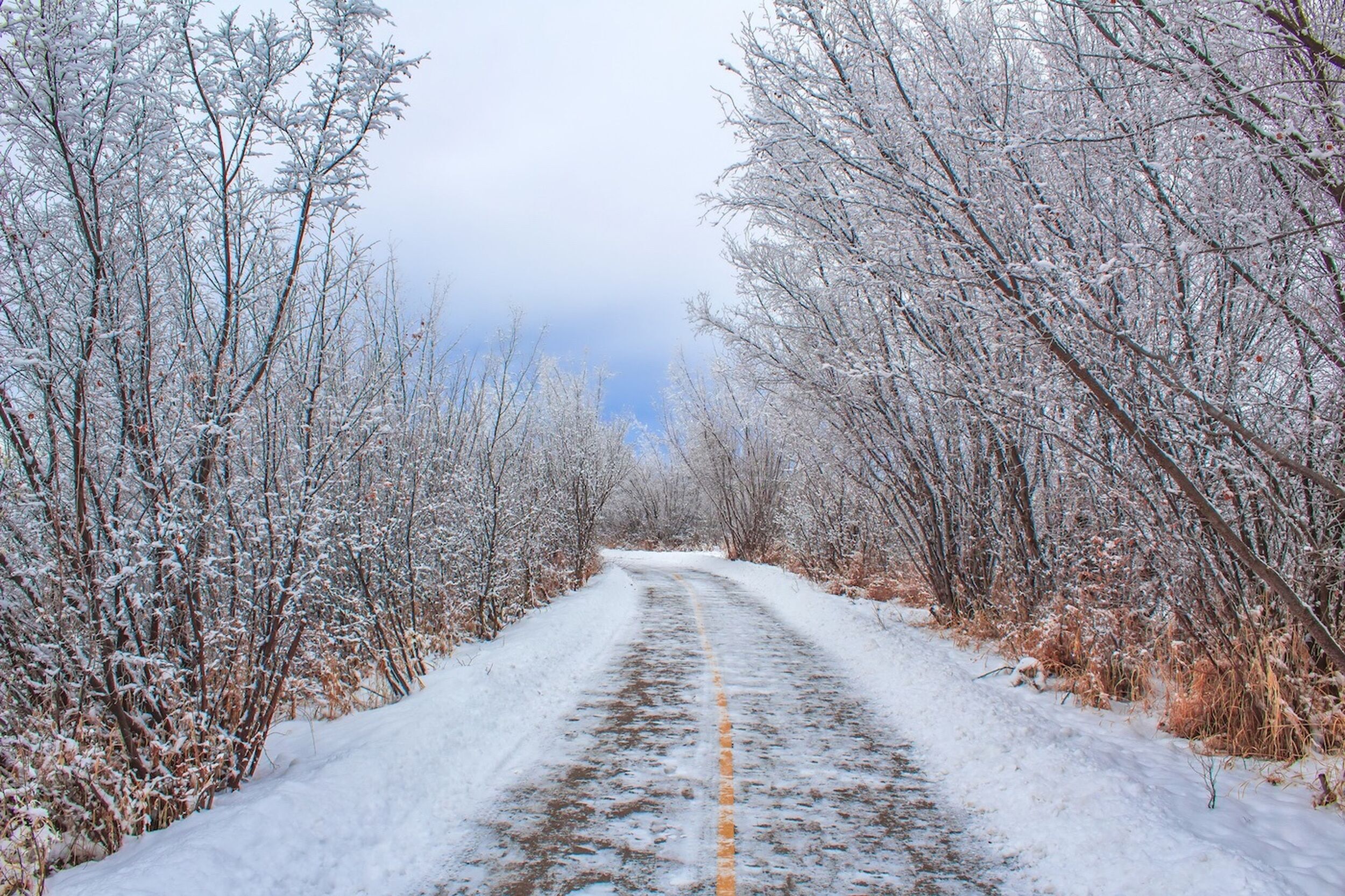 A winter city — for whom?
In a truly inclusive city, nobody should be left in the cold.
On weekends, The Sprawl sends out an email newsletter called Saturday Morning Sprawl. You can subscribe here. Here is this week's dispatch.
---

Following the lead of other Canadian cities like Edmonton and Winnipeg, in 2019 Calgary city council requested the creation of our first winter city strategy—a long-overdue document for a city where temperatures dip well into the -20s and -30s over the winter months.

In the past, our winter strategy has been to simply avoid it and hunker down until the next chinook. Like any other car-centric city in North America, Calgary was designed to keep us either inside of a building or inside of a vehicle; for most, there's no need to go outside or even dress for the weather.

Today, we want people to venture outside and make our public spaces vibrant year-round, as the winter cities movement suggests.

Following this recent trend (the winter cities movement has been growing since the '80s), Calgary's winter strategy outlines a series of actions in support of placemaking initiatives to rebrand winter and make its dark, cold days more palatable to Calgarians and visitors alike—giving us a reason to go outside, explore our city and support local businesses.

In December, city admin brought the strategy to council's community development committee. Although city engagement had "revealed gaps in Calgary's winter programming, outdoor business activities, infrastructure and accessibility," admin opted for a branding strategy focused primarily on events and programming.

This is in keeping with previous council direction: "The development of a Winter City and Event Strategy will increase opportunities for citizens to participate in civic and community life. By leading tourism programs and delivering high quality cultural attractions we will help grow the travel and tourism industry."

But as recent cold spells reminded us, this focus is rather narrow.

The duty of keeping people warm is consistently relegated to private locales, and available only to those who can afford to pay for it.
Catering to those able to choose between sipping a $6 latte at a cozy café or ordering in brunch at home, the actions outlined in the winter city strategy set aside any efforts to mitigate the challenges winter represents for less privileged Calgarians, people for whom avoiding winter isn't an option nor a choice.

While the strategy backs initiatives that nudge Calgarians to go outside and meet friends by a fire pit après-ski, winter poses unavoidable challenges some can't just opt out of. Icy sidewalks and deep roadside snow banks leave seniors and people with reduced mobility stranded at home, while transit riders bravely withstand frigid temperatures at unheated bus stops—if there's a bus shelter at all.

The only transit facilities that are certain to provide any protection from the cold are CTrain stations (not all MAX stops are heated). This is well known by those who aren't welcome in most heated spaces, as the duty of keeping people warm is consistently relegated to private locales, and available only to those who can afford to pay for it: cafés, grocery stores, shopping malls—though public libraries stand out as the only warm space that's truly open to everyone.

All the while, calls to provide our city's homeless population with such basic need go unheeded. Instead, in December the city allocated a meagre $750,000 to the Calgary Homeless Foundation to "coordinate a community cold weather response"—as if winter was an unexpected weather development. But funding private organizations (including nonprofits) doesn't distribute supports equitably, as they have the right to decide who is "deserving" of their aid as long as they're not discriminating on racial, gender or religious grounds.

In Calgary, there are more than 3,200 unhoused people who get to bear the winter, whether it is to their liking or not. And their options for finding a warm and safe place to rest often depend on being model citizens who avoid alcohol and drugs, as Jeremy Appel recently noted in his weekly newsletter. (By contrast, the rest of us don't get denied access to our homes for having had one too many drinks after a night out on the town. The consequences of addiction are much worse when you're also poor.)

The line between us and them seems evident: If you're not a middle-class, able-bodied Calgarian with a fixed address, your needs will be put on hold.
City hall is mostly focused on attracting business and talent, as these are supposed to bring about the tax revenue that keeps Calgary running. This wealth rarely trickles down to those who need it most, however. Calgary's percentage of subsidized housing is the lowest among Canada's largest cities, despite still having the highest average income in the country.

Our winter city strategy is all about embracing the cold weather and activating public spaces with bookable fire pits, outdoor activities and art installations, assuming we can safely get to them. But what happens to those whose options are limited by poverty, stigma or both? What is their winter strategy?

The line between us and them seems evident: If you're not a middle-class, able-bodied Calgarian with a fixed address, your needs will be put on hold.

Clearly, favouring business interests doesn't always lead to equitable and inclusive practices, as the capacity of some Calgarians to reclaim spaces to improve their "vibrancy" tends to result in the neglect and displacement of others often perceived as less deserving, and even unsightly. We request their removal from public spaces citing risks to our safety, and heartlessly leave them to their mercy.

If we truly want to become a "world-renowned winter city," as city hall hopes, Calgary's winter strategy should encompass more than the interests of our city's business districts and incorporate weather-appropriate considerations to all city services and infrastructure from the get-go, rather than as an afterthought.

Yes, it's great to finally have more free, fun winter activities without leaving the city, and support local businesses while we're at it, especially during a pandemic.

However, these winter initiatives are an opportunity not only to enjoy what our city has to offer, but also to reflect on who's being left out in the cold—and demand change.

Ximena González is a freelance writer and editor. Her work has appeared in The Globe and Mail, The Tyee and Jacobin.
Support in-depth Calgary journalism.
Sign Me Up!
We connect Calgarians with their city through in-depth, curiosity-driven journalism—but we can't do it alone. We rely on our readers and listeners for support. Join us by becoming a Sprawl member today!