Relentlessly curious.
Unabashedly local.
Refreshingly slow.


Our vision

A city where all Calgarians are curious and connected.
Our mission
Connecting Calgarians with their city—and each other—through in-depth, curiosity-driven journalism.
Our values
Depth over breadth. Rather than trying to cover everything all the time, we go deep one issue at a time.
Curiosity over cynicism. In a world of strident certainties, we approach our work, and our city, with inquisitiveness.
Reflectiveness over reactiveness. Instead of being guided by the social media controversies of the day, we offer a thoughtful antidote.
Our monthly editions
Every month, we focus on a specific issue of importance to Calgary's future. Doing this means we can dig deep on the issues we cover. It also means our readers and listeners can keep up with what we're doing. In a time of news fatigue, we publish at a refreshingly slow pace—on purpose.
Our team
Jeremy Klaszus
Editor-in-Chief
Jeremy Klaszus is a Calgary journalist who has been reporting on city politics for nearly two decades. He launched The Sprawl in 2017 to help fill the ever-widening gaps in the city's media landscape. Prior to starting The Sprawl, he was a staff writer for Fast Forward Weekly, a columnist for the Calgary Herald and Metro, and a radio reporter for CBC. A two-time winner of National Magazine Awards, he was also a freelance writer for Swerve, Alberta Views and Monocle.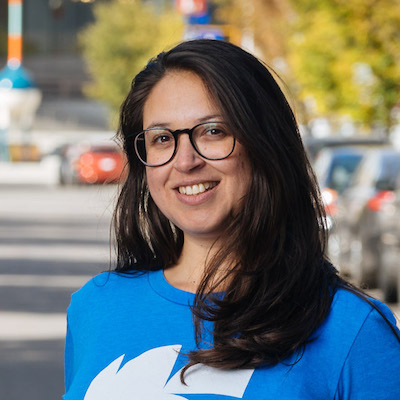 Ximena González
Urban Affairs Writer
Ximena González is a freelance journalist with an eclectic background in writing, editing, architecture and urban planning. She holds a master's degree in environmental design and is a licensed architect in Mexico, where she grew up. Her journalism explores the intersection of people and place, with a focus on social justice. In addition to The Sprawl, her work has appeared in national and international publications including The Globe and Mail, The Tyee and Jacobin.
Sam Hester
Comics Artist
Sam Hester is a Calgary-based graphic recorder and longtime indie comics creator who has collaborated with a wide range of organizations in Canada. She captures visual stories by drawing upon deep listening skills, a unique graphic style, a passion for community-building… and a lot of markers. Her 2021 TED Talk on how comics can create better health care has been viewed nearly two million times.