The Sprawl is slow, independent local journalism. It's crowdfunded, 
ad-free, and made in Calgary—
a reinvention of news 
in tough times.
Driven by curiosity, we do nuanced, high-quality reporting and analysis for people who want more than the daily news grind.
We typically publish on Saturdays (pairing excellently with your morning coffee!), bringing our readers local stories, in-depth features, analysis or comics, depending on the week. We also make Sprawlcast, a podcast/radio show in collaboration with CJSW 90.9 FM.
The 11 principles of the Sprawl Manifesto guide all we do. Depth, not breadth. Context, not clickbait.

Our ad-free, citizen-powered model.
We rely on our readers and listeners to fund our journalism by pitching in a few dollars a month to support it. Not because they have to—none of our online stories are behind a paywall!—but because they want to. Supporting The Sprawl means we can continue to shine a light on underreported stories and issues. Most of our members contribute $5 or $10 a month.
Since launching in 2017 as a pop-up experiment, The Sprawl has been a leading example in Canada of member-driven local news. Thanks to the support of our members, The Sprawl can pay our writers, photographers and illustrators fairly and competitively for their work.
Our commitment to journalism that reflects Calgary.
At The Sprawl, we recognize that systemic racism and discrimination have created a society where the voices of many aren't uplifted. We're committed to publishing the work of journalists and creators from a variety of underrepresented backgrounds.
In 2021, The Sprawl participated in the Canadian Association of Journalists' (CAJ) inaugural diversity survey of Canadian newsrooms. Since most of The Sprawl's contributors are freelancers, we surveyed not only our team at the time of the survey, but also our editorial contributors from 2020.
Of survey respondents, 70% identified as women and 30% as men. Additionally, nearly half (46%) identified as Black, Asian, Indigenous, mixed race, Latinx or Middle Eastern. Thanks to this diverse group of contributors, The Sprawl can bring a range of perspectives to our readers and listeners.

Who we are
Jeremy Klaszus is a Calgary journalist who has written about the city for nearly two decades. He's been a staff reporter for Fast Forward Weekly, a columnist for the Calgary Herald and Metro, a radio reporter for CBC and a freelancer for Swerve, Alberta Views and Monocle. A two-time winner of National Magazine Awards, he launched The Sprawl in 2017 to help fill the ever-widening gaps in the city's media landscape.
Regular contributors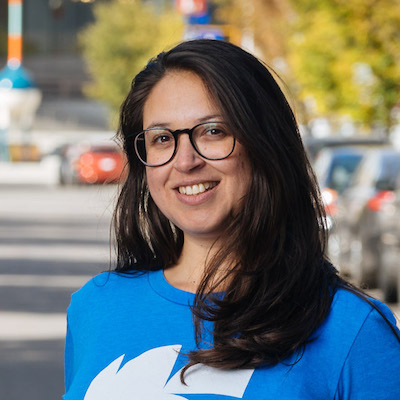 Ximena González
Ximena González has an eclectic background in writing, editing, architecture and urban planning. She holds a master's degree in environmental design and is a licensed architect in Mexico, where she grew up. Her journalism explores the intersection of people and place, with a focus on social justice.
Sam Hester
Comics Artist
Sam Hester is a Calgary-based graphic recorder and longtime indie comics creator who has collaborated with a wide range of organizations in Canada. She captures visual stories by drawing upon deep listening skills, a unique graphic style, a passion for community-building… and a lot of markers. She makes The Listener, The Sprawl's comics journalism series.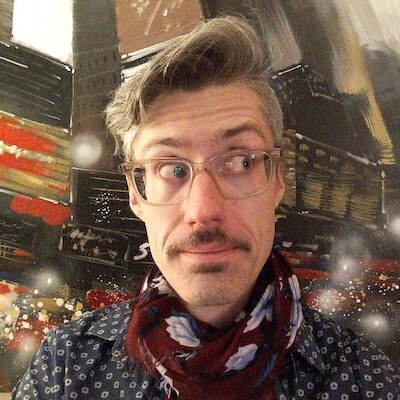 Taylor Lambert
Taylor Lambert has written three non-fiction books about Alberta, including Darwin's Moving, which explored class divides through the lens of the furniture moving industry and won the 2018 W.O. Mitchell Book Prize. His writing and reporting has appeared in fine publications like Hazlitt, Maisonneuve, Vice, and the Moose Jaw Times-Herald. He lives in Calgary, and at @ts_lambert.
Associations and additional funding.
The Sprawl is a member of the National NewsMedia Council, a voluntary self-regulatory organization that deals with ethical and journalistic practices in gathering and reporting the news (see mediacouncil.ca for more information).
The Sprawl is also a member of Press Forward, Canada's association for independent media, along with the Alberta Magazine Publishers Association.
While crowdfunding is the engine that sustains The Sprawl, we augment this with additional funding where possible. Since our inception, we have received funding from the Meta Journalism Project (totalling $100,000 in 2018; $142,000 in 2020; and $39,000 in 2021), along with a $30,000 grant from the Canada Periodical Fund in 2020. The Sprawl is also a participant in the Meta Journalism Project's News Innovation Test.
The Sprawl is registered in the province of Alberta as Sprawl Media Ltd. and is owned by founder and editor Jeremy Klaszus.