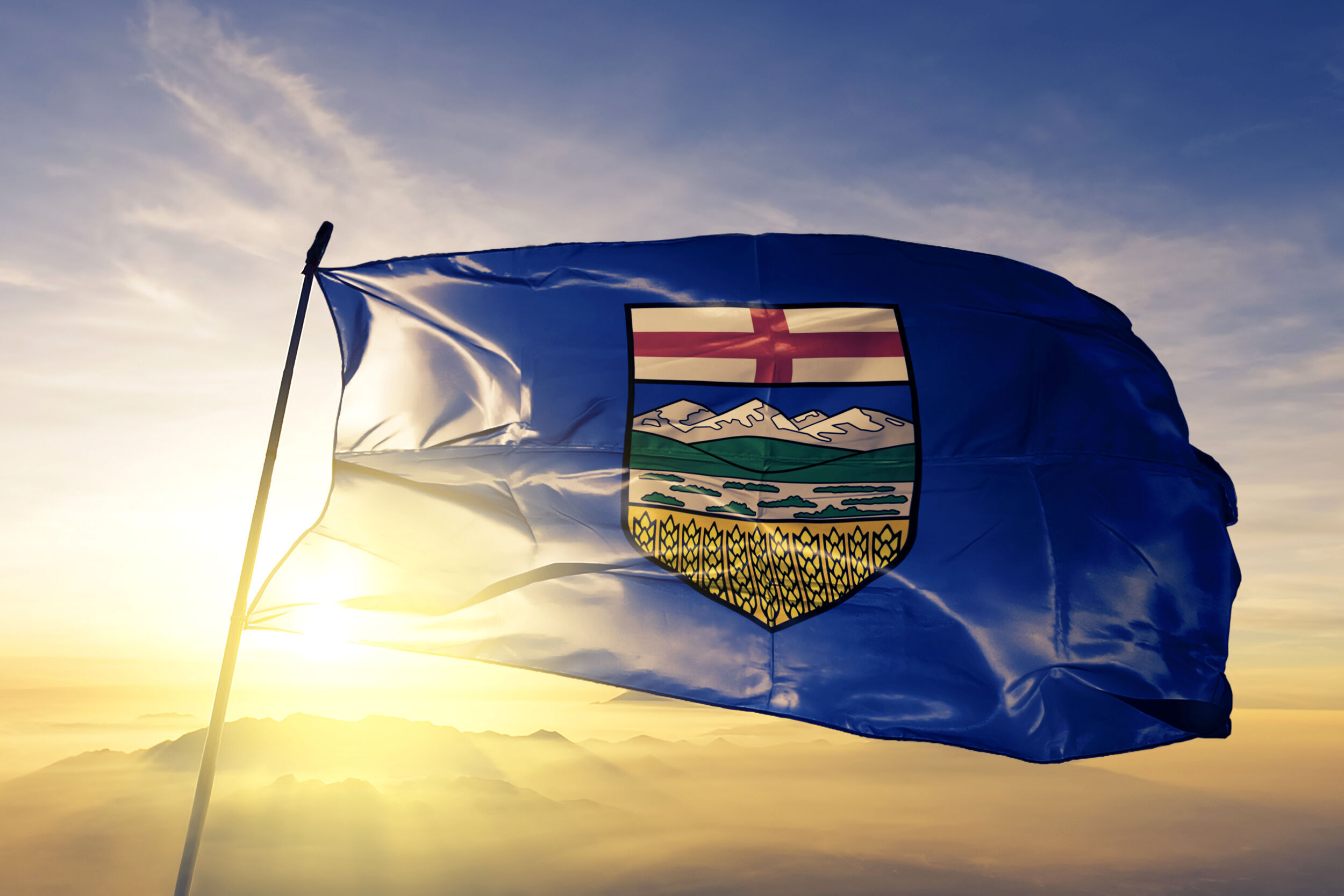 OPINION: The costs of Alberta's frontier mythology
On whose backs does economic freedom rest?
The banner image on Alberta's Relaunch Strategy website is iconic: a golden prairie sunset with wheat fields rippling to the distant horizon. It's filled with the promise of freedom, that the relaunch will take us out of the confinement of COVID-19 isolation.
The freedom of individual liberty here is also explicitly about economic freedom.
These twinned freedoms—of dominion over spacious land with plentiful resources, and of participation in the market—are at the heart of Alberta's frontier mythology.
COVID-19 precipitated a crisis that upended individual lives, social relations and devastated people's ability to support themselves financially.
However, the collective response of Albertans to work together to flatten the curve reached its limit in the frontier individualism of "economic freedom."
The virus brought on what was perceived to be a profound "unfreedom," leading to protests demanding that the government open up the economy and for the right to go back to work and the ability to congregate.

The freedom of the settler is predicated on the unfreedom of Indigenous people.
But what does freedom mean under settler-colonialism and capitalism?
The freedom of the settler is predicated on the unfreedom of Indigenous people, who are dispossessed to create the land for settlement. Those who have the privilege to work from home are largely free from COVID-19, while the "essential" workers who support them have put themselves at risk.

The freedom of the capitalist class hinges on the unfreedom of workers, who are free to exchange their labour and free to have nothing.
COVID-19 is disrupting our values
Political responses to the effects of COVID-19 on Alberta's heritage and cultural industries illuminated the priorities of our rugged individualism.
In April, when organizers announced the cancellation of Calgary Stampede, there was an outpouring of grief on social media. Michelle Rempel Garner, Conservative MP for Calgary Nose Hill, seized the moment to highlight western alienation to the federal government in a letter pleading for financial support to the Stampede.

"There's a lot of people in Western Canada who think your government doesn't care about us, and our heritage doesn't matter to you," she wrote.

Additionally, there have been lamentations from the press about the change to our culture.
In mid-May the Calgary Herald portrayed meat plant disruptions as a hindrance to the barbecue season: "Alberta meat plant disruptions cast long shadow as summer barbecue season heats up," the paper wrote on Twitter.
This shadow over our summertime leisure was the outbreak at the Cargill meat packing plant in High River, where more than 900 cases of COVID-19 occurred, impacting primarily migrant workers.
These disruptions include three deaths linked to the plant outbreak: Hiep Bui, a 67-year-old Cargill worker, Armando Sallegue, the 71-year-old father of a worker at the plant, and Benito Quesada, a 51-year-old union shop steward.
The pursuit of industry was valued over the wellbeing of the community, and workers were rendered disposable.

COVID-19 laid bare the colonial and capitalist systems that undergird prairie freedom. To address this crisis requires uprooting those systems and building community differently.
In the language of "essential workers," Albertans must place the emphasis on the worker—not the services they provide or the profit their labour generates.
We must also refuse the substitution of money wages for social wages, as money in the pockets of some does not build community for all.

COVID-19 may be a novel virus, but the crisis it exposes is foundational to our society.
More than ever, we must advocate for public goods such as health care, education, and transportation that benefit everyone. In doing so, we reject the individualist rhetoric of deserving and undeserving, and uphold that no one is expendable.

COVID-19 may be a novel virus, but the crisis it exposes is foundational to our society.
No matter how carefully the province opens up, we cannot face the crisis of COVID-19 as individuals, no more than we can dismantle capitalism or decolonize as individuals. To do otherwise is to condemn our society to further inequality and economic impoverishment, and to concede that some of our lives are worth less than others.

Shama Rangwala is the editor of the culture and politics website Pyriscence and incoming Assistant Professor of Humanities at York University. Follow her on Twitter @fritzlechat.
Danielle Paradis is a writer living in Edmonton. Her interests include Indigenous issues, feminism and civic engagement. Follow her on twitter @DaniParadis.


---

Now more than ever, we need strong independent journalism in Alberta. That's what The Sprawl is here for. When you become a Sprawl member, it means our writers, cartoonists and photographers can do more of the journalism we need right now. Become a Sprawl member today!

Support in-depth Calgary journalism.
Sign me up!
We connect Calgarians with their city through in-depth, curiosity-driven journalism—but we can't do it alone. We rely on our readers and listeners to fund our work by pitching in a few dollars a month. Join us by becoming a Sprawl member today!