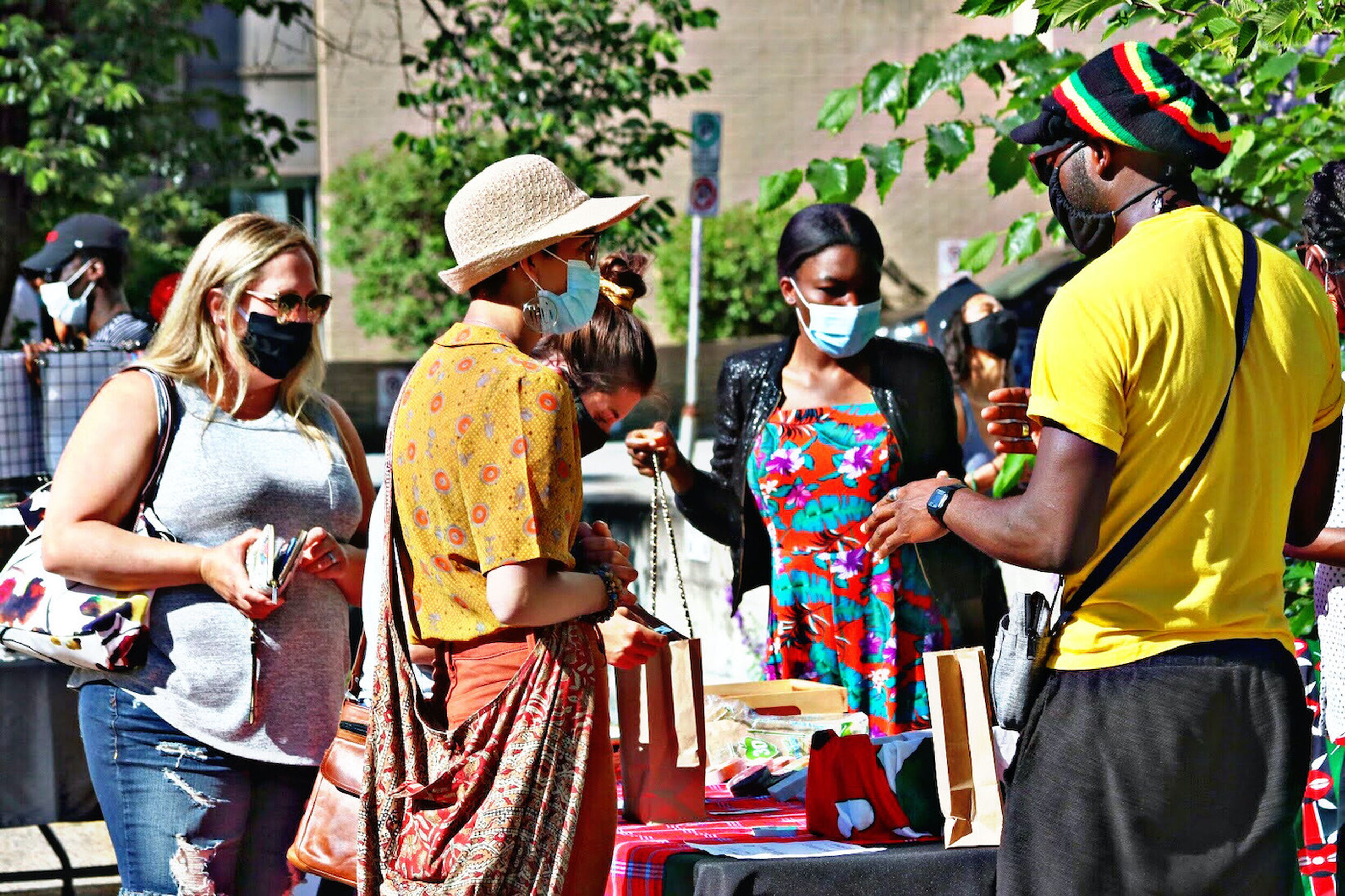 Black business owners call for meaningful support
It's about more than a one-time purchase.
In June, Calgarians saw their city like never before.
Listicles and graphics were omnipresent on social media and in local news. "How to support Black-owned businesses" became top-of-mind. But while some Black local businesses owners experienced momentary spikes in sales, others saw no support at all.
They're now calling for sustainable and purposeful spending.

We do really need the support, so if you can please do and be intentional about it.
Like all branches of institutional oppression, context and understanding are key. Intentional backing for Black and other minority-owned businesses is the collective responsibility of customers, banks and large corporations alike.

Keeping up the momentum is the next step.
"If you don't have a system in place to promote continued sustainability, that's where the damage is," said Nancy Ihebon, co-founder of YYC Business Connect, a consulting, mentorship and marketing services firm that provides racialized owners with resources and connections to funding.

Beyond a one-time purchase
Eugenia Ogundar started her hair-care line, Eleora Beauty, as a way to promote confidence among young girls like her daughter (the brand's namesake).

Ogundar's daughter was born with sickle cell anemia—a red blood cell disorder which affects how oxygen is carried throughout the body. After a stem cell transplant, the eight-year-old underwent chemotherapy and lost her hair. Eleora Beauty was born when Ogundar began researching techniques to promote hair growth.
"[When] she lost her hair, it was a big deal," she said. "Because first, we are trying to get you to love your skin and your hair, and then now you've lost it."
Eleora Beauty's products aren't limited to hair growth solutions. Ogundar has also created a number of butters, oils and cleansers for overall healthy hair.

That week when we had that big hype, we had over 2,000 visitors coming onto our website.
When the pandemic struck, business slowed down. But in June Ogundar noticed a few new customers beyond her regular clientele.
"I think I've just had maybe two Caucasian customers, and it's been just maybe one purchase," Ogundar recounted.
And as for any business, repeat customers are essential. "We do really need the support, so if you can please do and be intentional about it," she said. "No company survives on just one sale."
Ellie Bianca, a Calgary-based skincare brand that has been recognized nationally, also saw a spike in the wake of the local BLM protests.
"That week when we had that big hype, we had over 2,000 visitors coming onto our website consistently. But now that traffic has died down," said Evelyne Nyairo, founder and owner of Ellie Bianca.
That was also the case for Alora Boutique, a handmade jewelry line co-founded by Emilyn and Jameela Ghann, a dynamic mother-daughter team.
"They [the new customers and website visitors] were people who were looking for Black-owned businesses and were promoting them," Jameela said.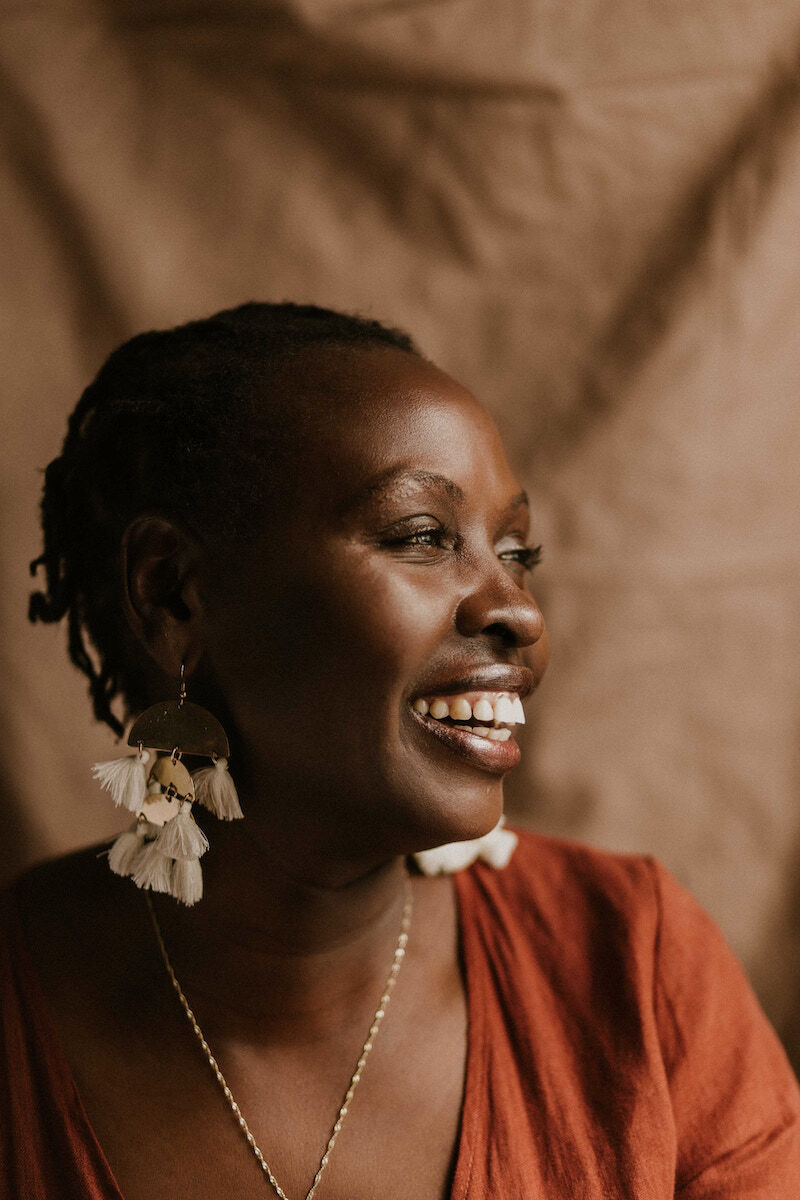 The increase in Alora Boutique's sales hasn't completely tapered off. But Jameela says that now—less than two months later—sales are not far from where they were before the protests and social media boost.
Many Black-owned businesses are still struggling. Fostering a connection with the businesses you want to support could be the solution to driving future success.
"It's just happening on social media. I feel like what is going on right now doesn't have a major impact yet on Black-owned businesses," Ihebon said.
Not only does this version of support perpetuate the dangerous narrative that Black businesses are only important when they're trending, but it also creates uncertainty.
A call to redefine support
Foremost, potential customers need to understand why it's important to buy Black-owned at all.
"It's a lot easier for Caucasian businesses to do better because they already have that network," said Jameela Ghann. "So supporting Black-owned businesses definitely helps them grow because they just don't get the visibility that non-Black-owned businesses get."
Where your money goes and how often it goes there means something.

What is going on right now [on social media] doesn't have a major impact yet on Black-owned businesses.
"It's my way of saying I am using my dollar to vote for my value system. The lifestyle that I support. So it has to go beyond saying, 'I am with you, I stand with you,'" said Nyairo.
Jameela suggests that people go through a checklist to find a business that they can support in the long-term.
For example, if you're interested in switching your support from a large corporate clothing store, start your search with local Black-owned stores. If you can't find what you need locally, look for Black-owned businesses elsewhere. A big-box retailer should be the last resort.
After you find a business that sells whatever you're looking for, follow through on cultivating a relationship with that company. A personal connection is what can push a sale from "right now" to "I'll be back."
"Get to know the Black-owned businesses," Ihebon suggests. "If you don't really know something, you might not really be interested in trying to help out."
Opening doors to better business
Black and other minority business owners are at a disadvantage when it comes to accessing bank loans, grants or distribution in larger stores.
Within that context, it can't just be up to the customer to support sustainably. It's on the larger companies like Co-op and Superstore, too.

Getting into a grocery store chain requires that those in positions of power are not just willing to listen.
Ogundar also owns The Cake Aisle, a small baking company she started four years ago. Her chin chin cookies—a common snack in her home country of Nigeria—proved incredibly popular with customers all over Canada.
But if you're interested in picking up a bag in the cookie aisle, you're out of luck. They're only available online, but not for lack of trying on Ogundar's part.
"You don't really get the chance to really pitch [to the stores]," she said. "I don't have anyone in my community who has done this before to ask 'Okay, how does this work?'"
Getting into a retailer or grocery store chain requires that those in positions of power are not just willing to listen, but that they create the space and opportunities for business owners to speak.
"The bigger challenge is retail stores being open to carrying Black-owned brands and... opening those doors for us and making the products available so that the consumers have that choice," Nyairo said.

Fulfilling the financial need for Black and minority-owned businesses requires specific attention.
It's a Catch-22. If people don't show continued interest in a business or a product, stores are less likely to open those doors in the first place.
"It's also on the level of the customer, because if they are showing how much they love it enough, then that encourages the supermarkets to want to stock," Ogundar said.
Building a foundation for success
Ensuring that businesses have the room to thrive and flourish is not only contingent on help along the way, but also on equitable resources from the beginning.
Ihebon says that the foundation of equity is the responsibility of the banks to realize.
"[Banks] can have really low-interest loans for Black-owned businesses and also grants like start-up grants. Because they know there are quite a few businesses that have been run from home, but they don't have the startup capital. Remember [some of us are] immigrants, we just came here," said Ihebon.

It was just incredible to see everybody come out and support.
Fulfilling the financial need for Black and minority-owned businesses requires specific attention to truly work towards equity.
"We have to have programs in place that are centred around supporting and are unique to Black-owned businesses or minority-owned businesses," said Nyairo.
But if you're not a bank or a large corporation, you still play an important role. Spend with reevaluated intentions, keep the conversation going, tell your friends, share your resources.
Thoughtful support is key
"The market exceeded my expectations," Jo-Ann Fasegha, the owner of the event company said. "It was just incredible to see everybody come out and support."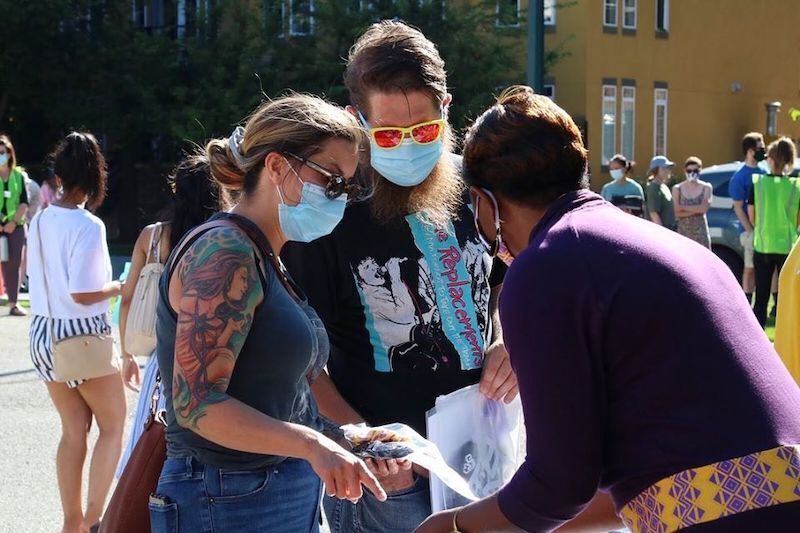 Over the course of the six-hour event, upwards of 800 people turned up. Fasegha says that the market was such a success that some vendors, like Hadash Jewelries, completely sold out.
"One of the most asked questions that I got [was] if we're going to be hosting another one. We don't have a date right now but we will definitely be doing another one," said Fasegha.

In the end, the call to support Black businesses isn't a "one and done." It's about being more thoughtful. The social media hype and listicles are a great starting point. Meaningful support blossoms when the spotlight is re-focused on sustainability.
"We are not looking for short term doors. If I want this for my daughter, I want the landscape to change," Nyairo said.
If you're interested in the businesses mentioned in this article, you can find them through their links above. You can also discover other Black-owned businesses (in Calgary and across Canada) in the Afrobiz directory.
Hadeel Abdel-Nabi is The Sprawl's staff writer intern.
---

Now more than ever, we need strong independent journalism in Alberta. That's what The Sprawl is here for! When you become a Sprawl member, it means our writers, cartoonists and photographers can do more of the journalism we need right now. Become a Sprawl member today!
Support in-depth Calgary journalism.
Sign Me Up!
We connect Calgarians with their city through in-depth, curiosity-driven journalism—but we can't do it alone. We rely on our readers and listeners for support. Join us by becoming a Sprawl member today!