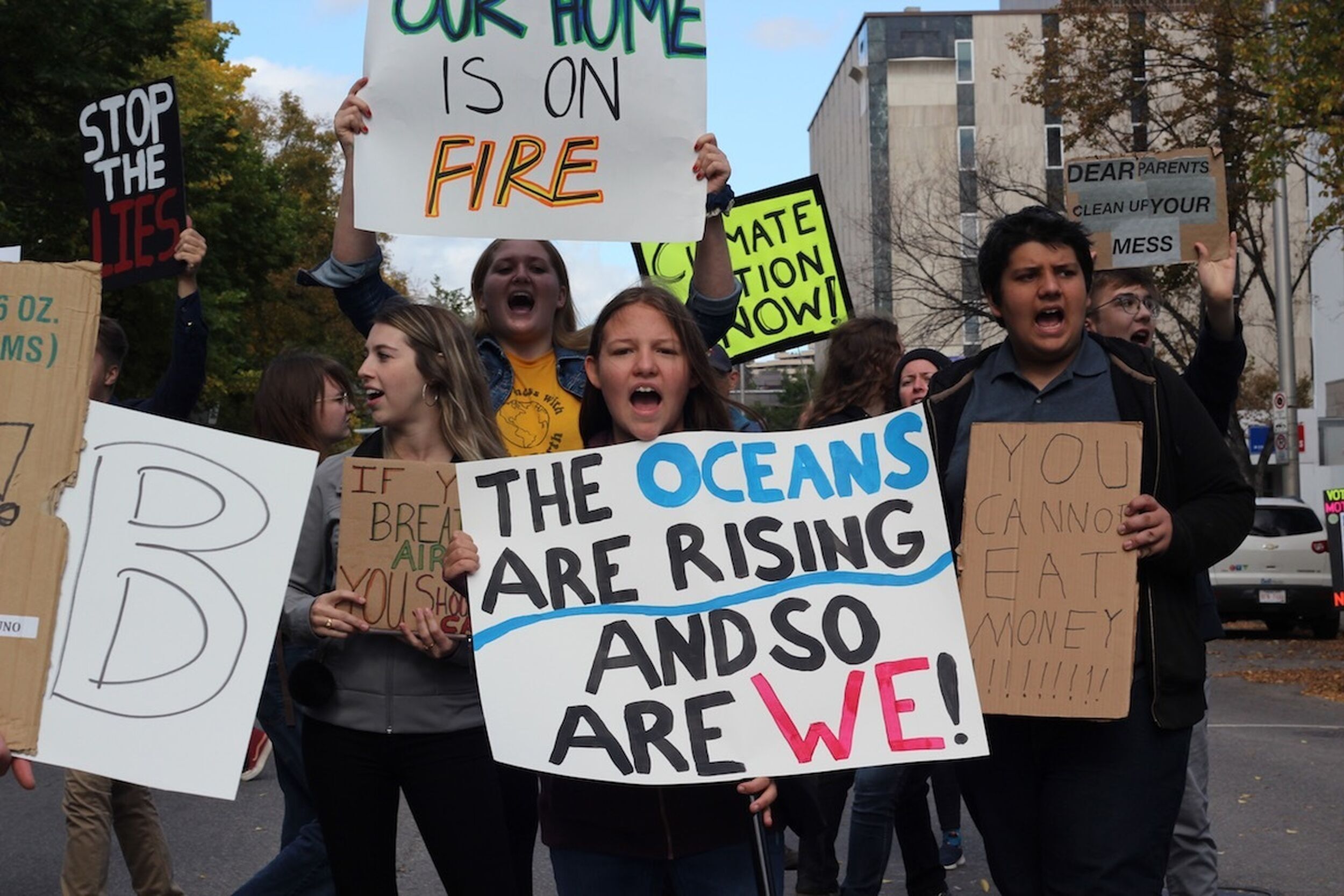 Fed up with inaction, Calgary youth join global climate strike
Here's what they had to say.
This story is part of S9: The Climate Action Edition. It's also part of Covering Climate Now, a global week-long collaboration of 300+ news outlets to strengthen climate coverage.
For months, young Calgarians have gathered at city hall for climate strikes as part of the Fridays for Future movement, which was started by the Swedish teenager and activist Greta Thunberg.
On Friday, September 20, local strikers were joined by hundreds of Calgarians to participate in the global climate strike. The event also marked the beginning of Climate Week.
Here's what some of the Calgary strikers had to say, in their own words.

---
We can't vote yet, most of us, and the people who are in power care about the people who vote. So what we're trying to do is make everyone who can vote listen to us so that the people in power can pay attention.
A lot of times I feel like we're not doing anything, but I show up here and I see how excited everyone is—and it just makes me feel better about what we're doing, that we're making a difference.
We'll be here as long as it takes.



I've been one of the people striking with Fridays for the Future since May, pretty much every week. There's no denying the evidence behind climate change right now, and the severity with which we need to act.
Obviously our government officials are not going to listen, they're not just going to do it on their own. We need to show them that the youth and the people of Calgary—and around the world—want actual change. Positive change.
This isn't about protesting against something. It's about protesting for positive change for the future for everybody.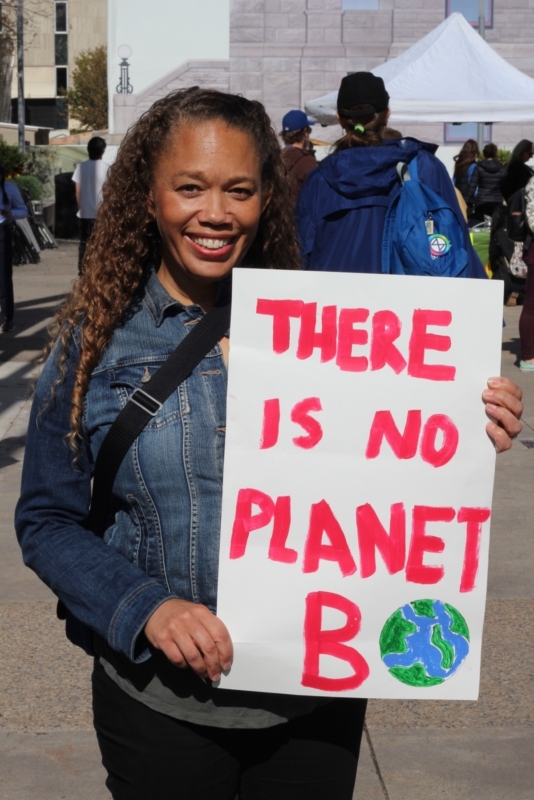 I think that what our leaders aren't doing is bringing people together. There are people who think that, when we call for climate action, we're saying we don't want them to have jobs in the oilfield, we don't want them to feed their families. That's not what people want.
We want to care for everyone and I think that's one thing all of our leaders could be doing better: making people feel heard, making them feel cared for. And making them realize that they can come up with other solutions that still protect everybody.
We all want to be healthy and safe on the planet together, and I think that's possible if we start making some changes and listening to each other.
I hope we can all take seriously the voices of young people—and stand behind them.




I'm an electrician. I consider myself an environmentalist. They're not just in certain industries; they're hiding in the oil and gas industry and I've met lots of them. But you can't really talk about it at work, because you get kind of shot down.
I just want to show people that I'm willing to work in renewables. Right now I feel like a big hypocrite because because I consider myself an environmentalist, but I work in a terrible industry. We all work in industries, and many of them are not great to the environment, but oil and gas definitely gets singled out.
I want to have a job that I think is making a difference on this planet.




I want to help the environment, and I come to these when I can. My parents got me interested in it. They've been doing it for awhile.
A lot of why there's not a lot of climate action is the economy, just the way that it's designed and how it currently works. It's hard to switch.
But people can all do something, no matter how small it is. Just coming out here to show support. What you eat, what you buy.
Really, anything is helpful at this point.





David Swann, 70, with granddaughter Kloe, 11
The young people of the world are saying: "Enough. Adults are failing on climate change. Do whatever is needed, in so many domains, to reduce our carbon footprint."
Ultimately, the young people—who are going to have to unfortunately cope with the results of our neglect—are stepping up. And they are reinvigorating this whole movement. It's wonderfully inspiring and encouraging.
It's something that we've needed for some time, obviously. Because the older generation is able to compromise, deny, explain away and drag our feet on probably the most important set of actions that any government can take in the next generation.




As an Indigenous person, I've always been told to honour Mother Nature, because she's part of us and we're part of her. Those are our traditional teachings: everything is so entrenched in the Earth.
We're trying to live infinitely on a very finite world. It's not a good way to be.
The discussion has become very polarized. On one side you see oil and gas, conservative-minded people—but then on the other side you see a lot of people who are looking towards innovation, sustainability and more ecological ways of knowing and being. When we're looking at one side it's really hard to see the other.
And there are a lot of people who are right in the middle, who want to find those compromises. I think events like this allow people to see that yes, we are all fighting for the same thing: a better world for all of our future generations.
I feel like once a lot of the major climate activists pass away, I might need to become one in order to teach future generations about this problem. We all have a role to play in this entire war against climate change.
It's like in that last scene of war movies, when everyone comes together to do the right thing. That's what I feel like it should eventually become.
---
Support in-depth Calgary journalism.
Sign Me Up!
This is a dire time for the news industry in Canada—and we need your support now more than ever. The Sprawl connects Calgarians with their city through in-depth, curiosity-driven journalism, but we can only keep doing this if readers and listeners pitch in. Join us by becoming a Sprawl member today!