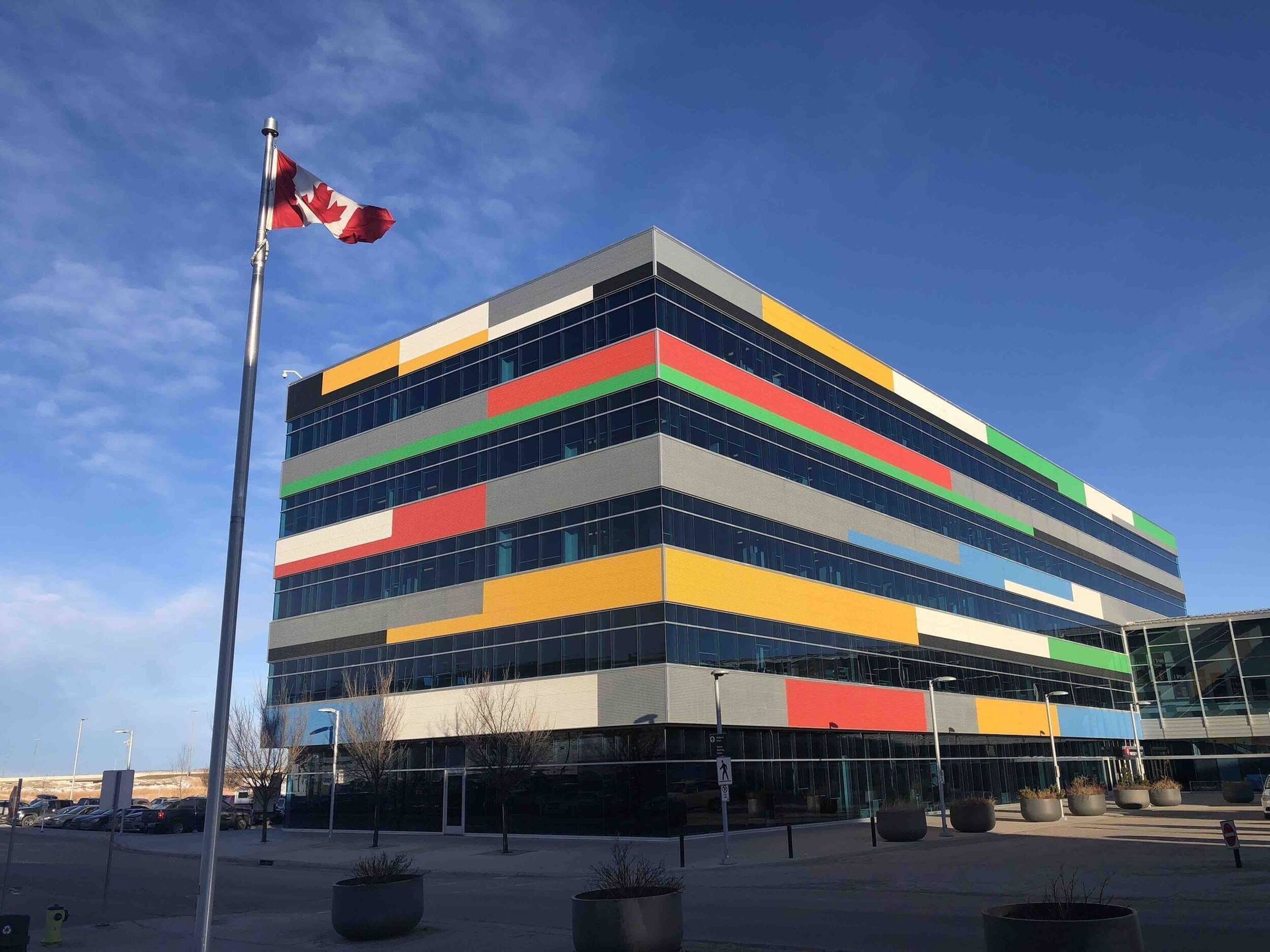 '

Show me the money': Council members react to IOC visit
Nenshi admits risk of getting ​
'

too cozy'
Amid concerns that the City of Calgary is getting cozy with the IOC after last week's visit, Mayor Naheed Nenshi says there's no cause for worry.
"Of course there's a risk of getting too cozy," said Nenshi, who has consistently voted to move an Olympic bid along. "The good news is that we're doing this in a very different way than other host cities have, which is a) fully out in public; b) as transparent as we can possibly be; and c) it's really the job of the community to keep us honest."
Calgary is in the "dialogue phase" of a potential 2026 Olympic bid. The IOC describes it as a collaboration between cities and the IOC "to assess the benefits and requirements" of hosting before putting forward a bid.
But after last week's IOC visit, councillors who voted against an Olympic bid remain skeptical of a 2026 Calgary Games.
"They've used some wonderful words and they're painting a much prettier picture, but at the same time what it really comes down to is show me the money," said Councillor Peter Demong.
"Show me the budget. And we're not actually going to be seeing that until June sometime."
In the meantime, the city needs to declare its intent to bid by March 31. A bid is expected to cost around $30-million and the Games themselves have been estimated at $4.6-billion.
The city is seeking funding commitments from the provincial and federal governments for a bid, and expects answers on that by early February.
Yesterday the city issued a media release that referred favourably to "the IOC's new approach."
The city release quoted Jacqueline Barrett, the IOC's associate director of Olympic candidatures, who painted a rosy picture of a cost-effective Games that jive with local goals. (The city sent out a second version of the release minutes later without Barrett's quote.)
City spokesperson Kaila Lagran said they included the IOC's messaging to "let citizens know the IOC's perspective" on last week's visit. "It's common for us to include a quote from an outside organization if it pertains to what we're talking about in the news release," Lagran said.
Nenshi dismissed outright the suggestion that the city is doing public relations for the IOC.
"It's not doing PR for the IOC. That's a bit inflammatory."
"It's important that the city share what we've learned," said the mayor. "The question that the city was getting was, 'What did the IOC think?' So yeah, we've got to answer that."
Demong agreed that the media release didn't indicate any camaraderie between the city and the IOC. "It's just basically to get the information out," he said.
On Tuesday at WinSport, Kyle Ripley, director of the City of Calgary's 2026 Olympic bid project, gave an enthusiastic report of the IOC visit.
His account was as good and glowing as the sunlight outside: the IOC "believes that Calgary would be an incredible host city."
Ripley said the IOC's relaxed seating requirements for venues would reduce costs on the capital side, and fewer test events would be required for an Olympics in Calgary, which would cut costs on the operating side.
The Saddledome and Olympic Oval are acceptable as venues, and Whistler/Edmonton venues would be fine too.
"The IOC wants to make sure that a host city can responsibly manage the Games and that the city will benefit from the Games well beyond the event itself," Ripley said.
Asked about the cost overruns that plague every Olympics without exception, Ripley said "we'll be working through a financial exercise to make sure that there aren't any."
But Councillor Sean Chu remains unconvinced that Calgary should step in where other cities have backed away.
"When I walked away from the morning meeting [with the IOC], I was still like, 'Man, they're trying to sell us snake oil, big time,'" he said.
"When people are trying to get something done, they will tell the buyer everything they want to hear."
He doesn't buy the promises of a lean, mean Games. "I'm 100% sure that they told every other city who hosted the Olympics before now, 'Oh, no problem. Everything will be okay,'" said Chu.
Like Demong, Chu wants to see a clear commitment from the IOC on budget—particularly cost overruns. "Everybody has to have skin in the game," he said.
"If they want to get this done, you are part of it. If there's an overrun, you're responsible for some part, some percentage of it."
'A fresh start for the Olympics'
Councillor George Chahal, who in November voted in favour of moving an Olympic bid along, liked what he heard from the IOC last week—particularly about holding events in other locations.
"This is a new approach the IOC is looking at, a different model."
Chahal acknowledged that the IOC has had internal issues and cost overruns in the past, but spoke optimistically of the future.
"I think this is a new opportunity and a fresh start for the Olympics."
Stephanie Babych, Alannah Page & Jeremy Klaszus
This story is part of Hindsight 2026, a joint project between the Sprawl and the Calgary Journal (which is produced by journalism students at Mount Royal University). We're digging into past Olympics to evaluate whether a 2026 Winter Games in Calgary would help or hinder our city.
Support in-depth Calgary journalism.
Sign Me Up!
We connect Calgarians with their city through in-depth, curiosity-driven journalism—but we can't do it alone. We rely on our readers and listeners for support. Join us by becoming a Sprawl member today!