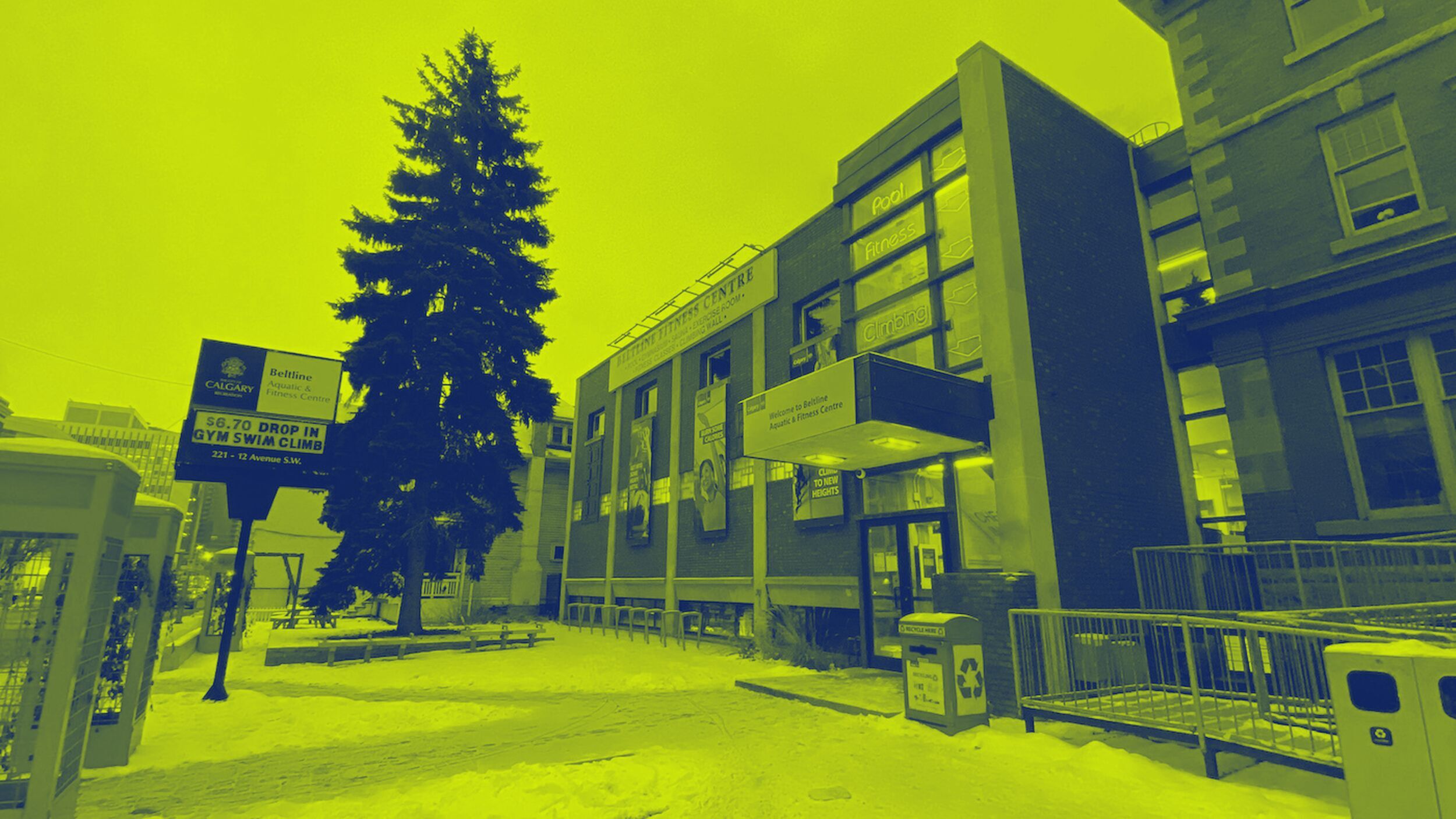 Building community should not be a luxury
Who can afford the Calgary we're creating?
I grew up in inner-city Calgary back when there were no shiny condos or bougie beer halls and eateries. It was where newcomers and low-income folks could be found because it was where the affordable housing stock existed.
Home ownership was, and continues to be, the goal of many newcomers. For those who saved enough for a down payment, this led them to the suburbs where the land was relatively cheap. It meant that the friends I made in elementary school, who shared their baon or merienda (Filipino words for "packed lunch" and "afternoon snacks") with me, migrated yet again and disappeared from the downtown core.
But my mom? She bought a condo downtown in 1998, a modest 600 square-foot unit. This was home for Nanay (my grandmother), my mom and I. For fun, we frequented the old central library, the old Devonian Gardens, the mall and the Beltline recreation centre. We didn't have the money to go anywhere else.
These public spaces helped me feel like I belonged in Calgary.
They were spaces without entry fees. That meant that my newcomer, deprofessionalized, low-income mom and grandparents didn't have to pay for us to just be in these public spaces.
These public spaces helped me feel like I belonged in Calgary.
I think about the conditions in which Calgary exists today. It breaks my heart to think that if my family were to migrate now, we would be forced to live in the suburbs because that's where the affordable housing stock now exists. We would need to either invest in a car or deal with the absurd wait times of Calgary Transit, thanks to the city's unwalkable suburbs and distance from the core.
I can imagine us struggling to build community with our kababayan, or neighbours. Finding and reaching each other would likely take more time and money than a newcomer, racialized, low-income family would have to spare.
In an economy where meeting basic needs is already so time consuming and exhausting, community building begins to be considered a luxury.

At my mom's condo, we've had the same neighbour since 1999. In fact, as far as we know, she and my mom are now the two longest-standing homeowners remaining in the building. It's an older building, having been converted from previous apartments.
Today, as new condominiums are proposed and built in the inner city, I question who these units are being built for. Who can afford these homes?
More and more, it feels as if Calgary is being built as a site for wealth to be generated by a certain few and enjoyed in exclusive enclaves—with a complete lack of vision for what a thriving, community-led, community-championed future could look like.
What life is worth living if you can't convene with your neighbours? How do we hold spaces to spark community energy and creativity?

More and more, it feels as if Calgary is being built as a site for wealth to be generated by a certain few.
The city councillors who voted in late November to cut essential services, such as the low-income transit pass and social supports, do not have Calgarians' best interests at heart. (Both were thankfully preserved, along with the Beltline and Inglewood pools, which nearly shut down due to cuts.)
To be "fiscally responsible" has always had a darker underbelly. A responsible government should always value people over profits.
I get so damn mad when councillors vote against supports for the most vulnerable—any combination of low-income, newcomer, racialized, women, queer—as if they don't bring value. It often feels as if council is only thinking of the forecasted return on investment of providing these folks with public services.
But people aren't financial investments. People are flesh and blood and souls who deserve to live with dignity.
Humans are inherently social beings and we need to feel a genuine sense of belonging in order to lead healthy lives—emotionally, mentally, physically.
In Alberta, our public resources—including schools, libraries and hospitals—are being eroded and I fear what will be left standing.
The UCP has been fearless in their cruel cuts to the public sector. Now is the time for city council to be fearless and bold right back at them.
In 2005, city hall adopted the Triple Bottom Line policy—which is supposed to consider not only economic factors in decisions, but social and environmental ones as well.
More recently, in 2018, council approved the Social Wellbeing Policy and convened a new Social Wellbeing Advisory Committee (disclosure: I served on the inaugural committee). The number one principle of the Social Wellbeing Policy is to ensure all business units of the city offer equitable services.
Yet both of these policies, by design, are unenforceable and lack metrics.
My anger comes from a place of deep and hopeful love for my neighbours and community.
Who is ultimately responsible to ensure that municipal government, and specifically city councillors, are held to these standards?
I left Calgary for Toronto in 2015, returned briefly in 2018, but now find myself back in Toronto working in community organizing and local community economic development. The work is rooted in justice, centring and amplifying the voices of our neighbours who have systematically had their power taken away.
I hope to one day return to a thriving and colourful Calgary, just as my ancestors sought out when they migrated in the late 1980s and early 1990s.
Reading the Calgary city council Twitter feed from afar makes me want to cry out most of the time. But I take a deep breath and remind myself that my anger comes from a place of deep and hopeful love for my neighbours and community.
It's only a matter of time, and some intensive community organizing, before love triumphs over this divisive and cruel political dystopia that is our current reality.
Karla Villanueva Danan was born and raised in Mokhinstsis (Calgary), with ancestral roots in Pangasinan, Pampanga, and Nueva Ecija on the island of Luzon. She is a community worker and filmmaker.
---
Support in-depth Calgary journalism.
Sign Me Up!
This is a dire time for the news industry in Canada—and we need your support now more than ever. The Sprawl connects Calgarians with their city through in-depth, curiosity-driven journalism, but we can only keep doing this if readers and listeners pitch in. Join us by becoming a Sprawl member today!