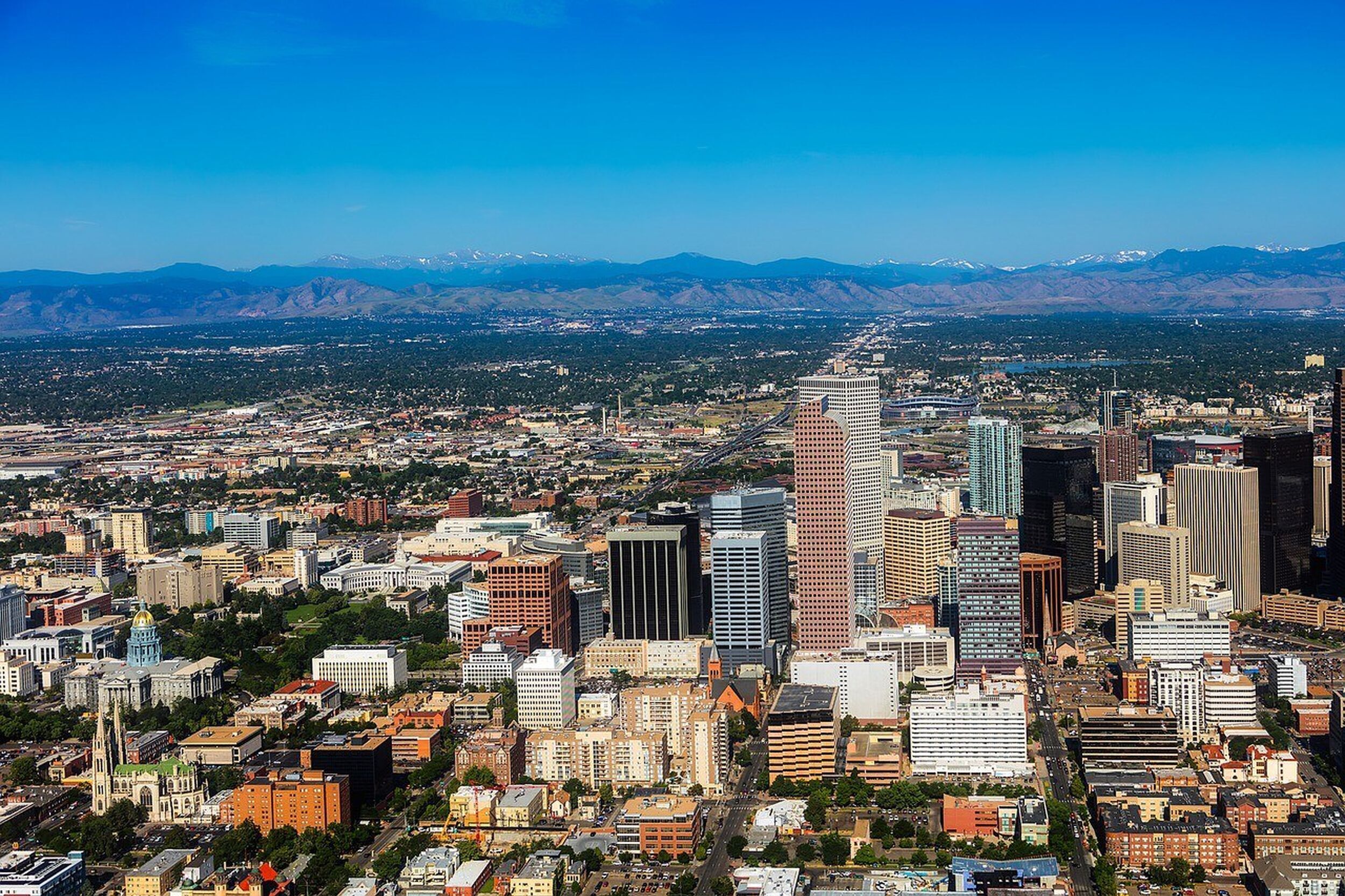 ANALYSIS: Denver is showing up Calgary. Again.
First it was Amazon, now it's the 2026 Olympics.
More than a year and a half after officially beginning its pursuit of the 2026 Olympics, Calgary still has its skis crossed while Denver, having come out of nowhere, is gliding down the mountain.
Yes, Denver. The Colorado city by the Rockies, the one sometimes viewed as Calgary's American counterpart. The city that recently made the Amazon HQ2 shortlist that Calgary fell short of.
You'd think the Amazon thing would be enough for those damn Denverites. But no. Now Denver is showing up Calgary again—this time on the way it's handling a possible Olympic bid for 2026 or 2030.
Denver formed an Olympic bid committee in December. From the get-go, Colorado's governor declared his support. It was right there in the first sentence of the announcement: "Mayor Michael Hancock, with the support of Colorado Governor John Hickenlooper, has assembled a group of civic and community leaders from around the State of Colorado to determine whether Denver should submit a bid…"
"I feel like we went about this in a backwards way."
— Councillor Jyoti Gondek
One can only imagine the envy of Calgary Mayor Naheed Nenshi, a self-described Olympics nerd who is off to PyeongChang this week as part of the IOC's observer program. Alberta Deputy Premier Sarah Hoffman and Culture Minister Ricardo Miranda are also going as part of the program.
Denver accomplished what Calgary's Olympic boosters, including Nenshi, have been unable to do for years: bring the state—or in Calgary's case, the province—onside.
Salt Lake City, which is also eying a 2026 or 2030 Olympics bid, likewise has state support. On Friday, a Utah Senate committee unanimously approved a resolution supporting bid exploration efforts.
Calgary has had no such wins. Business and community leaders have been talking about bringing the Olympics here since 2014. In the summer of 2016, city council created a bid committee to explore the idea, but there was no provincial representation on that committee.
In November, city council asked administration, which is now handling the Olympic file, to get funding commitments for a bid from the province and feds by January.
January has come and gone with no deal (though city staff say they're optimistic). "I feel like we went about this in a backwards way," said Councillor Jyoti Gondek. "I don't believe we got the right partners at the table with an agreement to move forward at the time we should have."
Unlike Calgary, Denver is engaging its citizens
Calgary has held zero public meetings on the Olympics. And in Denver?
They're seemingly gung-ho on public outreach. Having launched their Olympic exploration effort literally just weeks ago, they've already invited 200-plus people—including skeptics of the Olympics—to serve on advisory boards.
Why is Denver doing all this? "To spur statewide discussion about whether hosting an Olympic and Paralympic Winter Games would be good for Denver and the entire state," according to the engagement team's website.
Imagine that! There's been no such push for citywide discussion here, never mind a provincewide one. "We still haven't had the conversation about what's good for Calgary at this particular time," Councillor Druh Farrell said at council last week. "How do we engage with Calgarians? Because right now we haven't been."
Kyle Ripley, the head of the city's Olympic bid team, replied that a communications plan and surveys are in the works, likely to be rolled out this month and next. For this, the city plans on using its online Citizens' View survey tool.
Let's face it: regardless of where you stand on hosting the Olympics, Calgary's pursuit of them has been something of a muddled mess, creating more confusion than clarity.
The city's bid team is in an awkward spot thanks to council's direction. It's trying to do three things at once: 1) sell the provincial and federal governments on a bid; 2) pitch Calgary to the IOC as a host; and 3) remain skeptical on whether or not Calgary should bid.
That last question was the focus of the bid committee, even comprising the URL of its website: www.shouldcalgarybid.com. Alas, the committee failed to answer its own question, recommending that the city take more time to decide. (To be fair, you can see why: even now, key information in the 2026 IOC Host City Contract is expected to be withheld until June. That document contains the fine print on who would pay for what.)
The strain of city admin trying to be both booster and skeptic was evident last week. Ripley repeatedly apologized to council for a January 24 lunch-and-learn, hosted by his team, that was perceived as too pro-bid by some council members who attended.
They had expected to be able to ask questions of the bid team. Instead, they arrived to find three enthusiastic Olympic athletes in the room. "It was wonderful to hear from the athletes, but it was completely one-sided with no critical analysis," Farrell said. "It had appeared that [admin] had moved from whether to do a bid to how to do a bid."
"We slipped in our delivery."
— Kyle Ripley, director of Calgary's Olympic bid team
Farrell says she walked out. After the meeting, Gondek sent Ripley a message saying she felt like she'd been ambushed and given a pitch. They sorted it out quickly: Ripley apologized and said that wasn't the intention, a point he reiterated at council. (For her part, Gondek praised the work of Ripley's team.)
"We chose the wrong format and we slipped in our delivery," said Ripley, adding that the work presented was part of making the business case to the feds for a bid. "We fully understand that council has not made the decision to bid on the 2026 Games."
That this needs stating aloud shows how murky this process has become.
So here we are. Calgary's pursuit of the 2026 Olympics remains, for now, a solitary effort. Nenshi is off to South Korea while the rest of us watch the Games from afar. And fresh off its Amazon win, Denver is making Calgary look bad again.
Jeremy Klaszus is editor-in-chief of The Sprawl.
This story is part of Hindsight 2026, a joint project between the Sprawl and the Calgary Journal (which is produced by journalism students at Mount Royal University). We're digging into past Olympics to evaluate whether a 2026 Winter Games in Calgary would help or hinder our city.
Support in-depth Calgary journalism.
Sign Me Up!
We connect Calgarians with their city through in-depth, curiosity-driven journalism—but we can't do it alone. We rely on our readers and listeners for support. Join us by becoming a Sprawl member today!