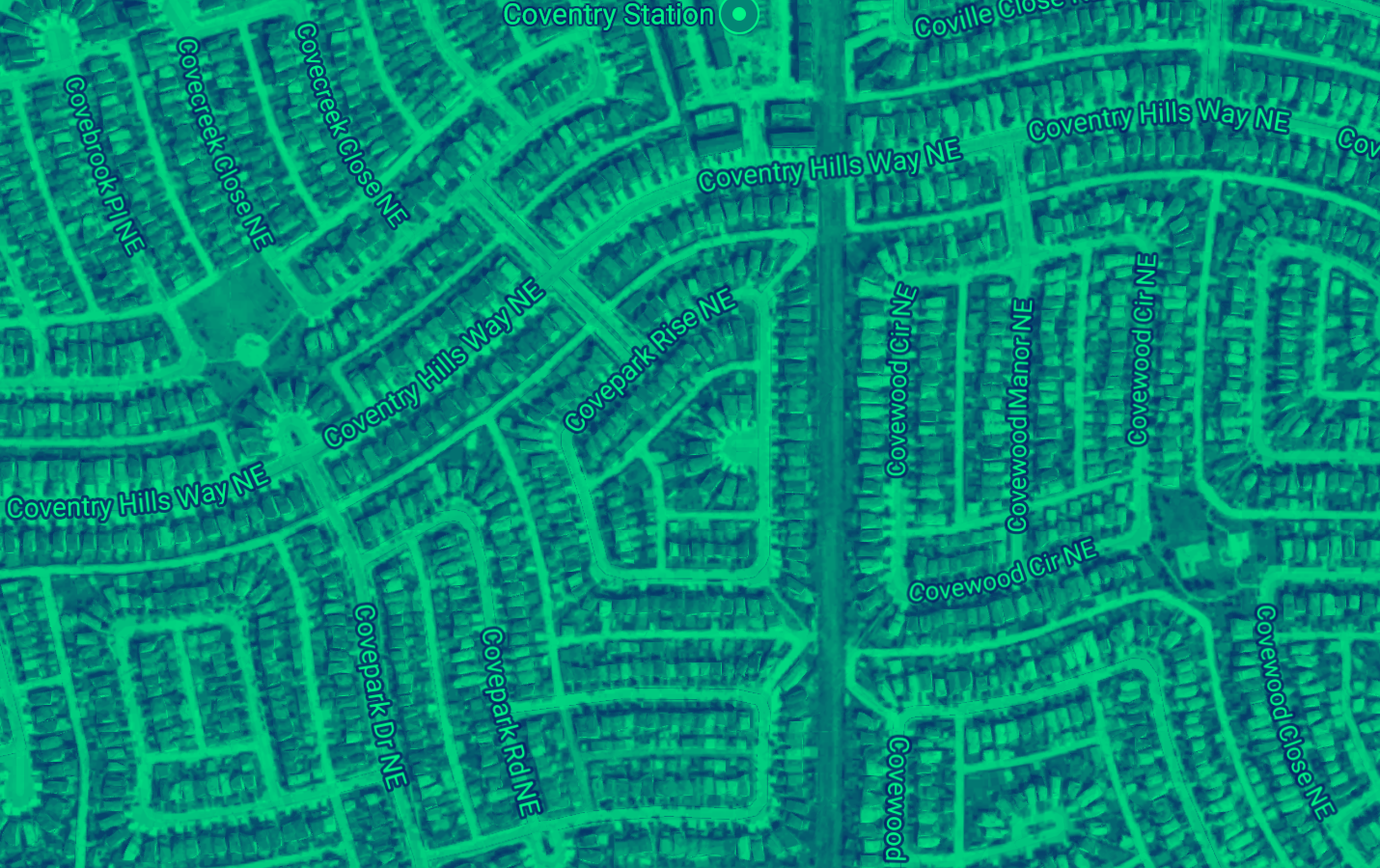 Here's what 1970s planning did to north-central Calgary
Maybe it wasn't such a good idea to build all-house neighbourhoods.
Don't answer that. We already know how you'll answer. If you don't live there, you don't know where Ward 3 is.
Don't feel bad. Neither did we.
We have lived in Calgary for 15 years, and if you asked us to identify Ward 3 on a map, we would point vaguely to the city's north. "Yeah, there," we'd say, feigning knowledge where there is none. "That there is Ward 3."
"Ward 3 for sure. Good ward, Ward 3. One of the best, as wards go."
We knew nothing of Ward 3. (In fairness to us—and you, who almost certainly know nothing of Ward 3—the ward's boundaries have been substantially redrawn in this election.) We could tell you that Ward 3 was previously represented on city council by an old white guy, but that gets us nowhere.
Maybe Ward 3 is in Airdrie?
CrossIron Mills is to the north. It's quite big. Maybe CrossIron Mills is Ward 3!
Earlier this week we launched an extensive investigation into what even is Ward 3. We are happy to report back with some findings:
The previous city council didn't know a thing about Ward 3 either, according to people in Ward 3. (This makes us feel a little better.)
Ward 3 is north-central Calgary, mostly encompassing neighbourhoods west of Deerfoot Trail, from Beddington Trail at the south end to the city limits at the north.
Ward 3 has houses. Lots of them.
Ward 3 is mostly houses and houses and houses.
Real Calgarian people live in those houses (this remains unverified, but we are working to confirm).
You could call Ward 3 housapalooza—too many houses, too few amenities like transit, rec centres, parks and schools.
Maybe it wasn't such a good idea to build all-house neighbourhoods?
Ward 3 has no public high school.
People in Ward 3 want a damn high school already.
It's unwise to show enthusiasm for the Green Line (which will end at 16 Avenue N) within swinging distance of someone who lives in Ward 3.
Ward 3 is not CrossIron Mills.
Ward 3 is not in Airdrie either.
Our investigation into Ward 3 is ongoing and we will update this story as more information becomes available.
---
The evening began with introductions by mayoral candidates, followed by introductions by school trustee candidates.