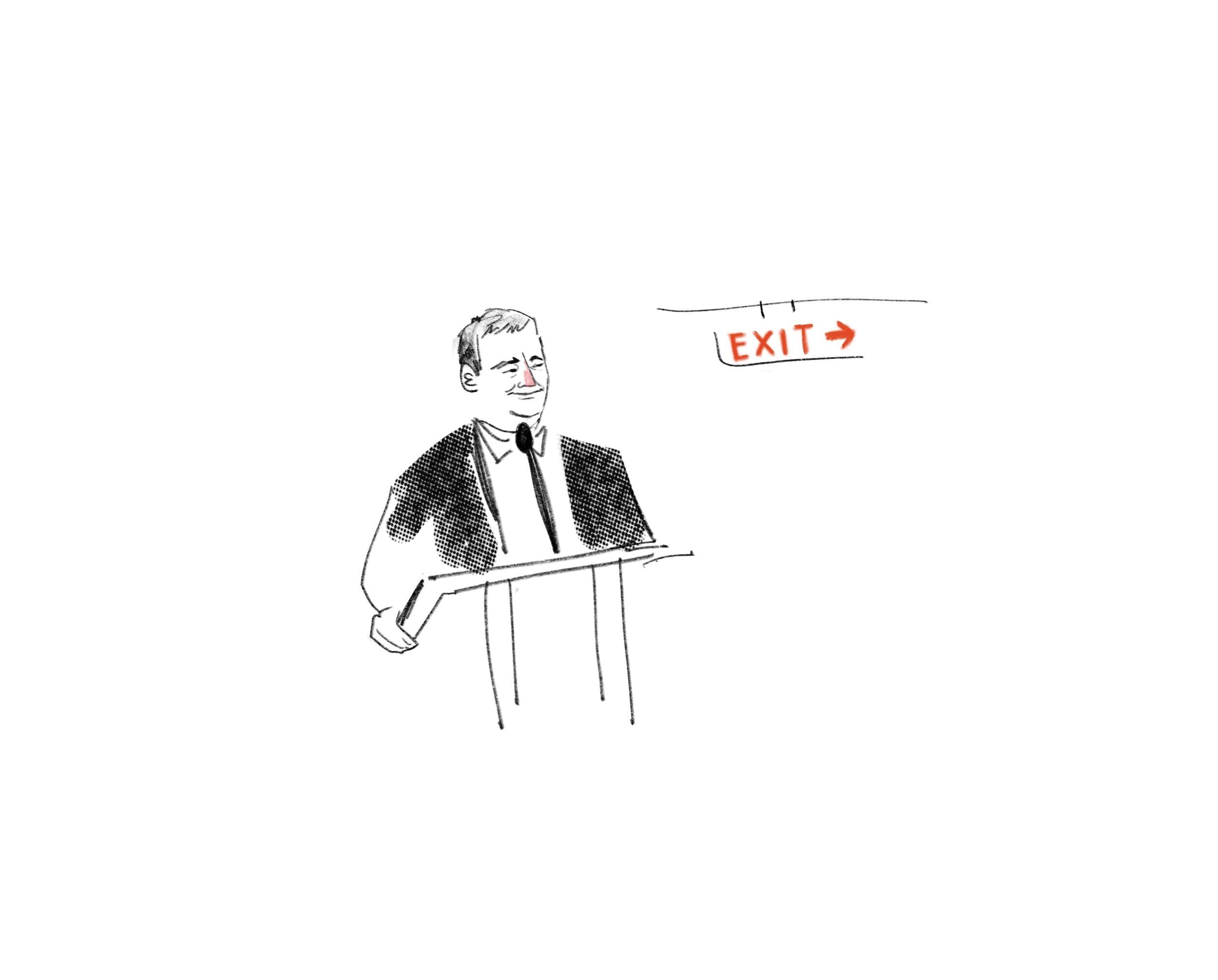 Poetic Licence: Horsing Around
Jason Kenney says goodbye — sort of.
What if poets wrote the news? Well, here at The Sprawl—they do! We're trying something new where we assign local poets to cover local stories. This week, Cobra Collins went to Spruce Meadows for the announcement of the UCP leadership review results.
---

We livestream late
the gallop of private cheers
as a man tells us this is a land of opportunity
I'd like to know for who
but there will be no questions asked
at this time
Just a corralled round of applause
for a job well done
or at least a job that's done
at last
Move forward on a united path
leave this divisive past behind us
Maybe now he'll have to learn how to
pump his own gas
but I doubt it
"Let's get on with the real show"
A reference to another Albertan battle
and a throwback to a summer
opened at the wallet
A stampede served up as a distraction for death
but death kept coming
unaware we had won
God Bless
We celebrate on bated breath
a brief moment before we reflect
on the 51% of people who
fell for the empty rings of the telephone town halls
and for the 49% who knew
this man has never had shit on his boots

It's time to "clear the air with a leadership election"
doesn't that sound an awful lot like a man
trying to sneak back in through an emergency exit?
I don't know if there is actually a victory here
just someone stepping down from a high horse
he had no business riding in the first place
We watch as he walks into a sunset
made of equal parts hope and hate
And ain't that the way it's always been here, in our home on the range.
Cobra Collins is a Mohkínstsis-based mixed Indigenous and Métis poet of significant height. She has represented our city on a national level at the Canadian Festival of Spoken Word, and currently sits as Indigenous advocate on the Writers' Union of Canada's (TWUC) National Council.