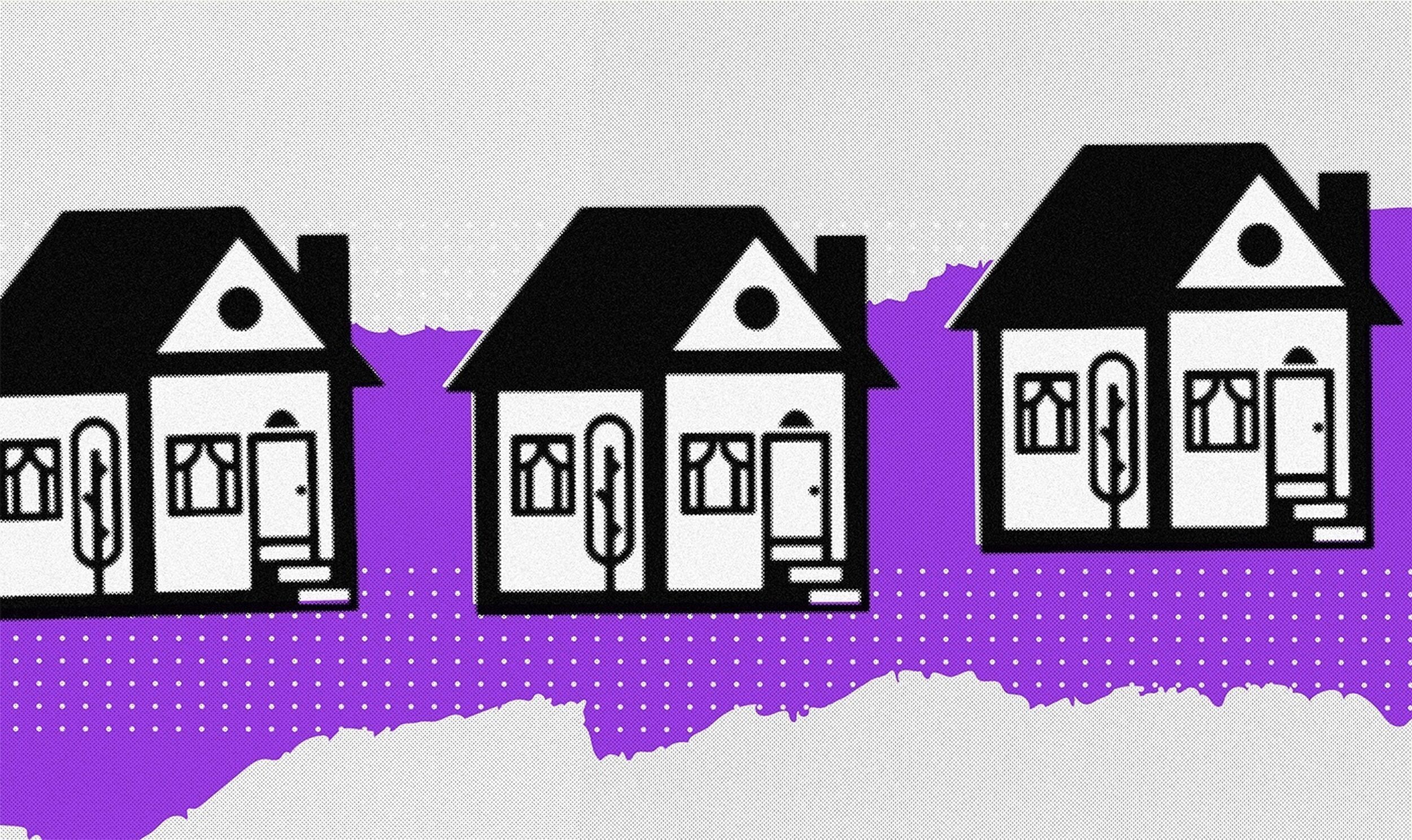 Developers say they're keeping housing affordable. Are they?
A closer look at urban growth limits.
In July, proponents of five new communities to be developed on our city's outskirts argued that, to preserve housing affordability in Calgary, these developments should proceed.
But this supply is deemed insufficient by both city administration and developers, as our city is expected to grow by 88,000 people over the next four years.
Developers argue that as long as there's a healthy supply of land ready to build enough housing to satisfy the demand of the market at a reasonable price-point, house prices should remain stable.
This argument has been driving suburban development since the 1950s, and has turned Calgary's endless sprawl into our de-facto affordable housing strategy.
"Enabling growth on these lands helps Calgary maintain a balanced residential land supply, while supporting housing choice and affordability," city planner Insia Hassonjee told council earlier this month, speaking of the five new communities.
But in the face of a climate emergency, are the fears stoked by developers founded?

Land speculators are making a lot of money on land deals.
What happens to prices when you limit growth?
While the proposed new communities are within Calgary's existing city limits, to understand the effects of supply and demand on the price of housing we need to look at what happens when the supply of land available for urban development is limited.
Urban growth boundaries are a popular mechanism that city-regions like San Francisco and Portland have used to curb urban sprawl and encourage denser development within a reasonable expanse of land.
A recent study found that while land values rose within the boundary of Washington's King County—which includes Seattle—due to an urban growth boundary, the impact of this increase on house prices was not the same across all segments.
Although average house prices went down overall, it was the homes located on the smallest lots that experienced an increase in price because there was not enough supply to satisfy the demand.
In the case of Calgary, where the supply of reasonably-priced homes for families is concentrated in suburban communities, constraining the supply of developable land on the outskirts could increase the property values of that specific segment, at least until new supply is built.
In the inner city, a limited supply of land drives house values up and makes the development of single-family homes difficult. The availability of land at a lower cost in the outskirts of the city allows the opposite to happen, explained Ray Wong, vice-president of data operations at Altus Group.
This land is affordable not only because it's not zoned for residential use, but also because it lacks the amenities and services that make a community desirable, he adds.
But there's one trade-off. "In the suburbs [buyers] get more bang for their buck," said Wong.
Enabling growth… helps Calgary maintain a balanced residential land supply, while supporting housing choice and affordability.
The lower cost of land on the edge of the city is one of the reasons the affordability argument is so deeply entrenched, as new homes are sold at the price it costs developers to build them (including materials, labour, permits, levies, etc.), plus a profit.
Fears of capping growth are rooted in the assumption that non-urban land will rise in price and jeopardize the viability of building enough housing to meet the market's demand within a reasonable timeframe.
However, because some developers rely on land banking, new communities are often built on land purchased at a competitive rate at some point in the past.
If Calgary were serious about curbing urban sprawl, the city could implement a land tax on unoccupied parcels to deter land banking and speculation, said Patrick Condon, a professor of sustainable urban design at UBC.
"Land speculators are making a lot of money on land deals," he said. "So land is not currently affordable for the kind of development that you want."
In the suburbs [buyers] get more bang for their buck.
The hidden costs of growth
According to the city's 2022 Land Market Trends report, the sale price per square foot of residential vacant land in Silverado, a suburban community in Calgary's deep southwest, ranges between $44 and $49. By contrast, in Hillhurst a square foot of residential land sells for over $127.
This additional cost is reflected on the price of housing.
Currently, the median price of a new single family home in Silverado is roughly $570,000, while the median listed price for an infill unit in Hillhurst is upwards of $900,000 (and it would take the average Calgarian nearly 30 years of savings in vehicle ownership costs to make up for the gap in price).
But as we know, the price tag of a new home in Silverado doesn't cover the true cost of new development.
To operate, new communities need capital investments for roads, parks, water and sewers, public transit and fire stations—and while developers pay for part of them in the form of off-site levies, Calgarians are stuck footing the bill for the long-term operation and maintenance costs of this infrastructure.
The affordability of the suburbs is artificial, with the financial and environmental costs coming later. The 39 communities already approved by council will have $532 in capital costs over the next four years, according to city admin; beyond 2026, those costs are expected to increase by another $4.4 billion.


The price tag of a new home in Silverado doesn't cover the true cost of new development.
Growth explodes outside Calgary's city limits
For the climate-conscious, curbing our city's sprawl may take priority over any affordability concerns—but Calgary's action alone is unlikely to have any meaningful impact.
One key aspect that prevents housing prices from rising upon the implementation of an urban growth boundary is the existence of satellite communities where development can continue to take place.
Since Portland implemented its urban growth boundary in 1979, the certainty of an eventual conversion of land use has driven up the price of undeveloped land within the boundary's limits, causing new development to "leapfrog" into adjacent communities, where the price of land is lower.
"Some people might imagine that if we stopped growth on our city that all that development may be achieved within the established areas," city planning director Josh White told council's planning committee this summer.
"I don't think that's really possible nor going to be true."

If Calgary stopped growing, the outward expansion of our city's region would continue without us.
Since the implementation of Calgary's Municipal Development Plan in 2009, the population in both Cochrane and Airdrie has nearly doubled, and in 2021 both towns ranked amongst the 25 fastest growing municipalities in Canada—yet Calgary remains the primary employment centre for the region.
Research shows that a comprehensive approach to growth management at a regional scale is more likely to succeed at curbing urban sprawl without wreaking havoc in the housing market, as long as it discourages urban growth outside the boundary.
But enacting this in Calgary has been challenging.

After the provincial government offloaded regional planning functions to municipalities in response to fiscal constraints in the '90s, Calgary doubled down on containing development within its boundaries, and to accommodate growth, land annexations became the norm.
Like suburban development within our current boundaries, new development in satellite communities also affects our city's revenue, as homeowners pay their taxes elsewhere but continue to use Calgary's infrastructure. Maximizing tax revenue and efficiency is the very reason we ended up with a "UniCity" model, rather than a metropolitan system of regional municipalities like the Greater Toronto Area or the Greater London Region.
The value of land is completely influenced by the city's willingness or reluctance to allow that land to be developed.
Despite the challenges dividing the municipalities in Calgary's region, the Calgary Metropolitan Region Board (CMRB) was formed in 2018 with representatives from Calgary, Airdrie, Chestermere, Cochrane, High River, Okotoks, as well as the Foothills and Rocky View counties.
In August, the CMRB's first growth and servicing plan came into effect.
One of the goals of this plan is to better coordinate regional efforts in accommodating population growth by encouraging housing density, mixed uses and transit-oriented development across the region.
However, some minimum density targets outside of Calgary remain below 25 dwellings per hectare (by contrast, Calgary's density targets require 80 dwellings per hectare, based on 2.5 people per household). And the contentious fiscal conundrum remains unaddressed.
"The value of land is completely influenced by the city's willingness or reluctance to allow that land to be developed," Condon said, noting that once a parcel of land is approved to be developed, its value will go up.
Ximena González is a freelance writer and editor. Her work has appeared in The Globe and Mail, The Tyee and Jacobin.
Support in-depth Calgary journalism.
Sign Me Up!
We connect Calgarians with their city through in-depth, curiosity-driven journalism—but we can't do it alone. We rely on our readers and listeners for support. Join us by becoming a Sprawl member today!