For Sprawl members on Patreon: How to support The Sprawl in Canadian currency
We've done up a handy-dandy guide on how to switch your Sprawl support from Patreon (USD) to our new system (CAD). When you switch over, more of your contribution goes directly to local journalism, as we're charged less in fees with the new system than we are by Patreon.
Keep in mind this is optional! If you'd rather leave things as they are, you're totally free to do that. Our Patreon account isn't going anywhere.

But if you want to make the switch, here's how to do it.
Be aware that the new system charges your credit card soon as you make a pledge, and the same day of the month thereafter. This is different from Patreon, which charges patrons on the 1st of every month.
3. Click on the logo in upper right and select "My memberships"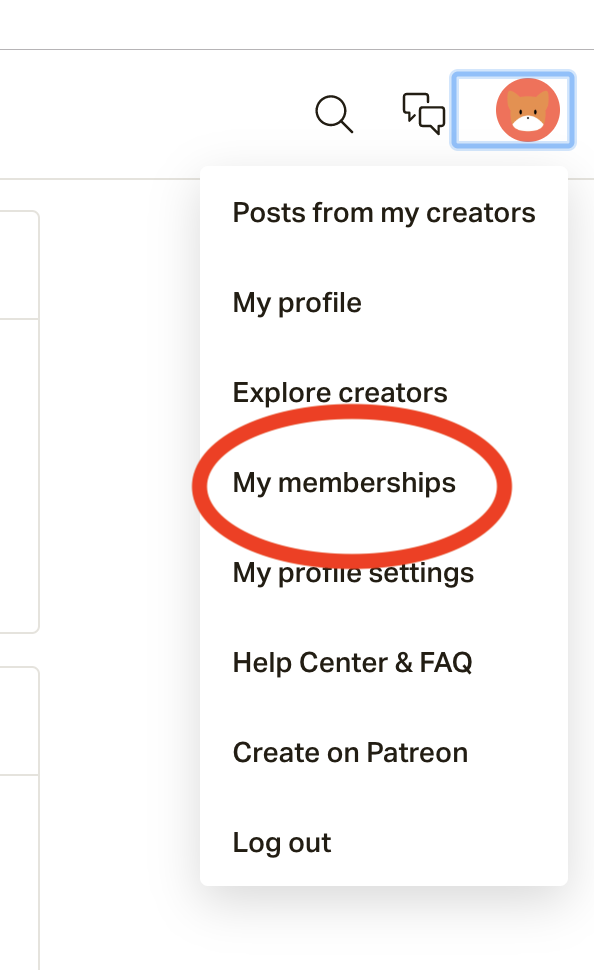 4. Click on "Edit" in the Sprawl entry. From there you'll be able to cancel your payment.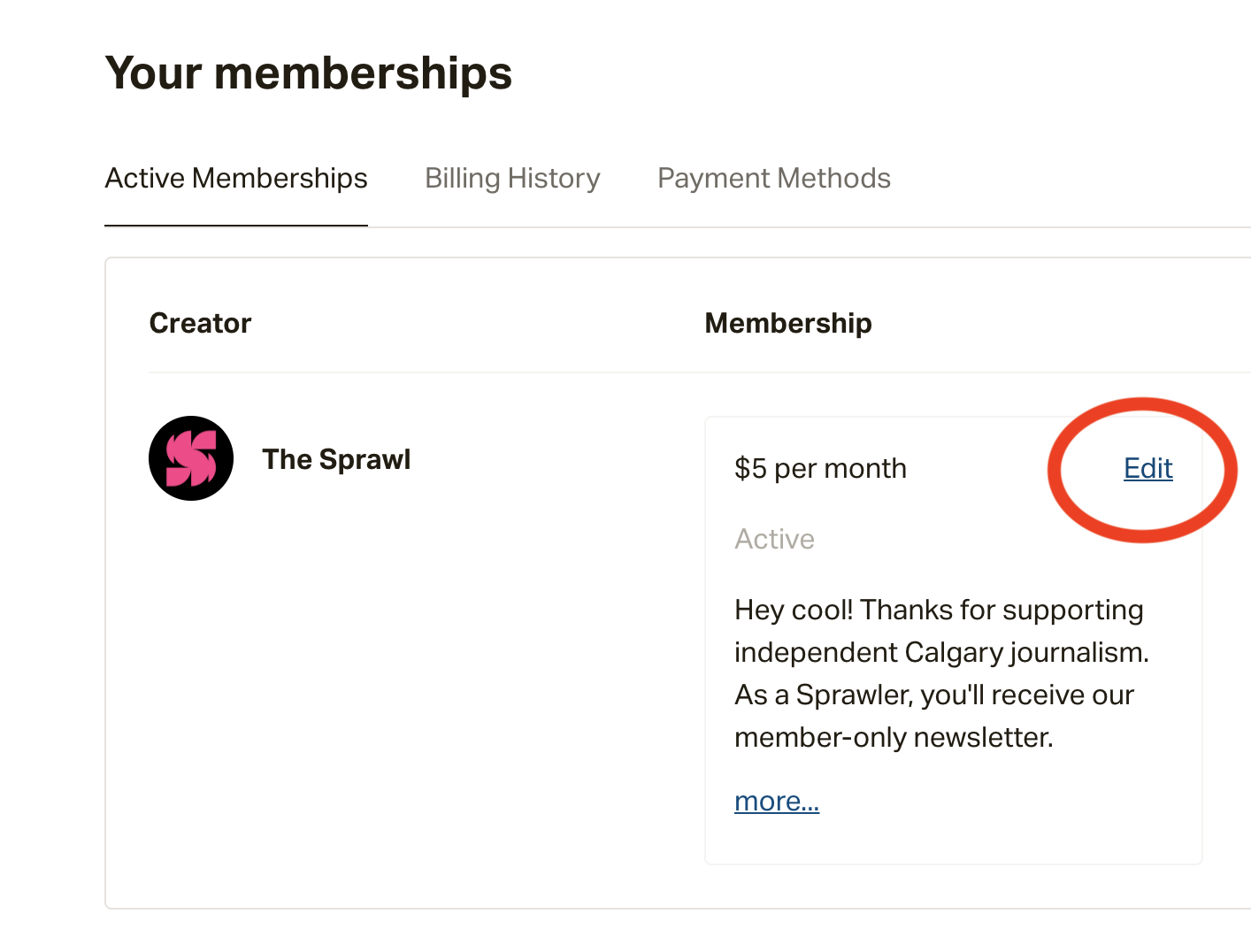 Thanks so much for your continued support!
Sprawl Sustainer
$10 CAD per month
You're making the Sprawl sustainable! This is the recommended level for supporting local journalism.