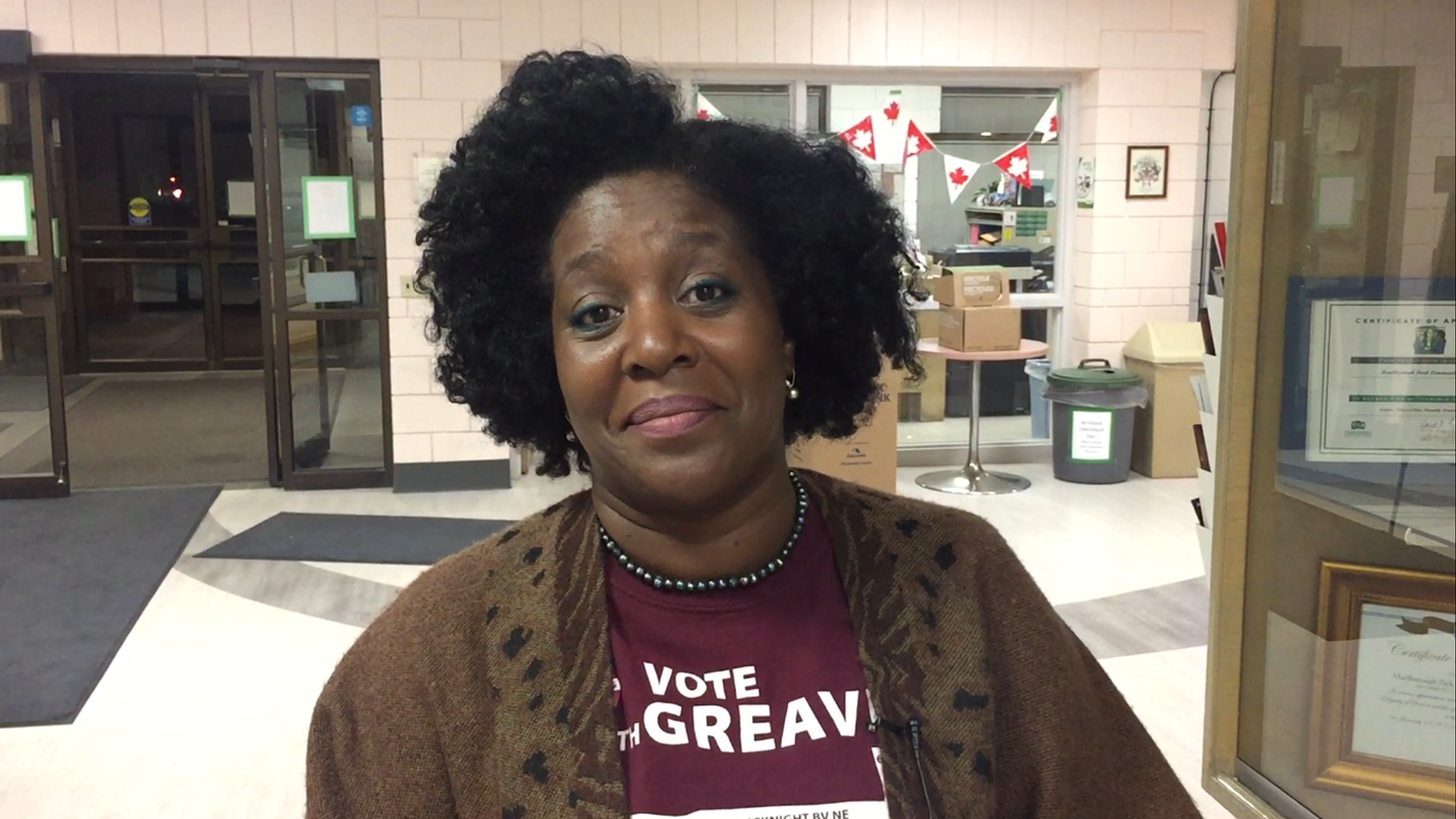 Breaking down Calgary's ​
'

Deerfoot divide': Ward 10 candidates speak out
"

There's a misconception about our communities and the people who live in them."
At last night's Ward 10 candidate forum in Marlborough Park, a common frustration repeatedly emerged from candidates: northeast Calgary deserves the same investment and respect as other quadrants of the city, but it hasn't been happening.
"It's not getting the care the other communities are getting," said Faith Greaves. "We need to take ownership. We need to revitalize it. We need to stand up for who we are as a community."
Ward 10 encompasses some of the most culturally diverse neighbourhoods in the city, mostly between Memorial Dr. to the south and McKnight Blvd. to the north. Eleven candidates are running for councillor, the most of any ward.
In particular, 36 Street NE came up as a sore point. It's a key transportation corridor in the ward, flanked by shopping malls, big-box stores and strip malls. With the LRT running at grade down the middle of the roadway, 36th is unpleasant no matter if you're in a car, on a bike or on foot.
Gar Gar said 36th should be redesigned for future generations, making it a place known for the arts, cultural diversity and thriving businesses—an "innovation corridor."
David Winkler called 36th an "abomination of infrastructure" that needs a total redo, not just tweaks. He said it's frustrating for northeast residents to watch myriad neighbourhood improvement projects in the inner city while their own neighbourhoods see no such action.
"A lot of people don't like Druh Farrell or Evan Woolley or Gian-Carlo [Carra]," said Winkler, referring to the trio of inner-city councillors. "But they're always asking for money because they have great ideas to be implemented in their neighbourhoods."
"Our neighbourhoods deserve the exact same. We just need a leader that's actually going to ask for that money."
Salimah Kassam said it's time to break down "the Deerfoot divide" in the city. "There's a misconception about our communities and the people who live in them," she said. "It's time to change that. The northeast is a great place to live."
Michelle Robinson said transportation deficits like bike infrastructure need attention, so her daughter and others have a safe way of riding their bikes to the pool or library.
Incumbent Ray Jones, first elected in 1993 and Calgary's longest-serving councillor, is running in the ward. He was previously councillor for Ward 5, but due to recent changes in ward boundaries is now running in Ward 10.
Andre Chabot was the previous Ward 10 councillor, but is running for mayor.
Support in-depth Calgary journalism.
Sign Me Up!
This is a dire time for the news industry in Canada—and we need your support now more than ever. The Sprawl connects Calgarians with their city through in-depth, curiosity-driven journalism, but we can only keep doing this if readers and listeners pitch in. Join us by becoming a Sprawl member today!