The Listener: A New Comics Series for Calgary
Another way of doing journalism differently.
Nearly a year after launching and publishing on Medium, we finally have our own website. Our own home!
Looks pretty good in here, doesn't it? That's thanks to Morgan Curley and Mackenzie Patterson, a Calgary design and development duo. They got what we were going for. We didn't want a conventional news site. We wanted something different.
I'm especially happy to be launching with The Listener, a new comics journalism series by Sam Hester. Sam is an acclaimed indie comics artist whose work has been published internationally. That's plenty awesome, of course, but what I love about Sam's work is the way she tells Calgary stories without apology. She gets it on a deep level: this place matters, and so do its people and stories.
In 2017, Sam contributed to Resist!, a book of political comics edited by New Yorker art director Françoise Mouly, where her work appeared alongside some of the biggest names in comics. Sam's bio in that book sums up her local-first approach: "Sam Hester writes about life in Calgary, Canada, because if she won't, who will?"
From its inception in September 2017, The Sprawl has set out to reimagine local journalism. We don't crank out clickbait. We strive to be constructive, not cynical. We want to tell local stories with depth, nuance and humanity. When Sam suggested a collaboration earlier this summer, I jumped at the chance.
Seeing Calgary through Sam's eyes makes me feel more connected to our city. It gives me hope.
And in our darkening times, who among us couldn't use a little more of that?
---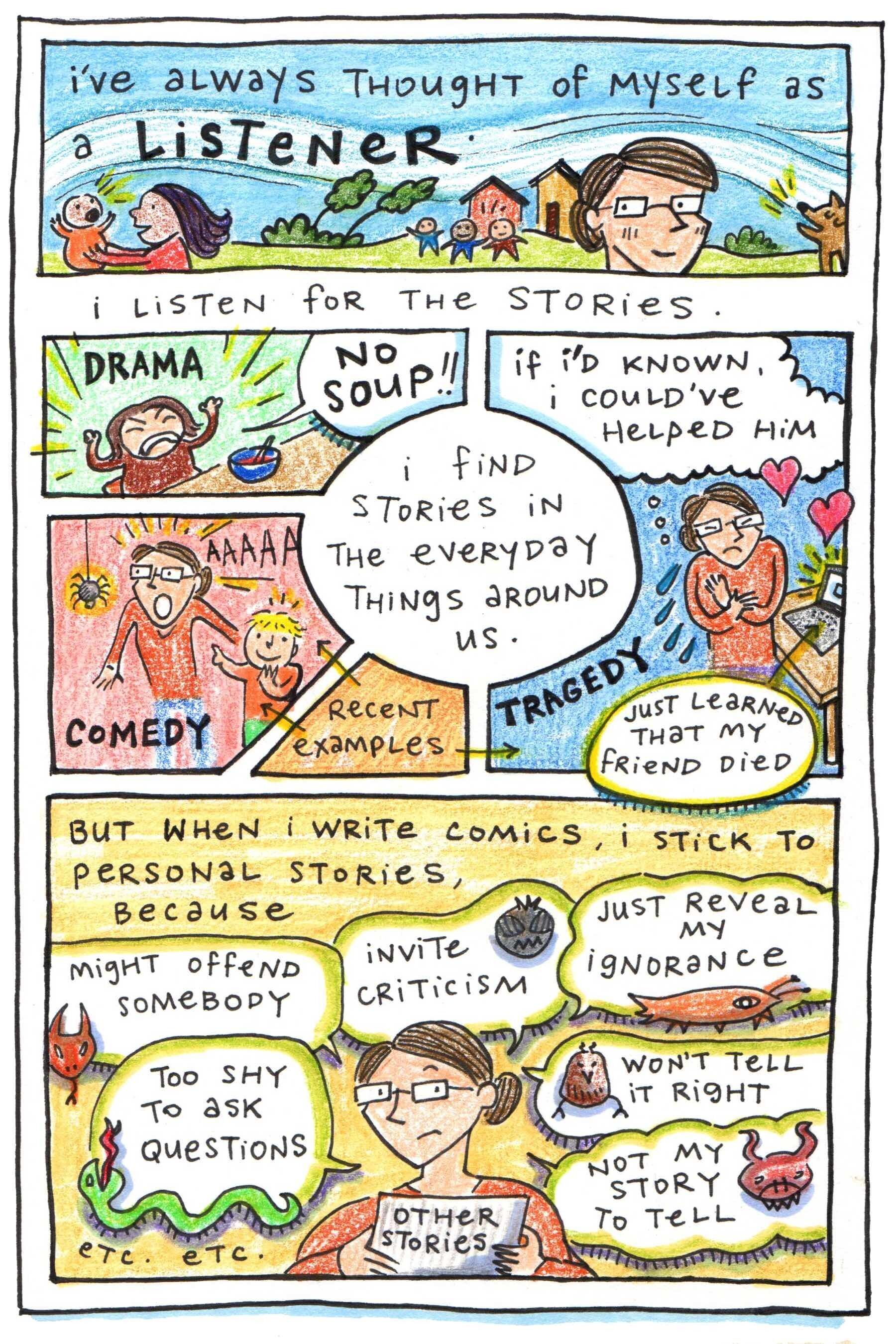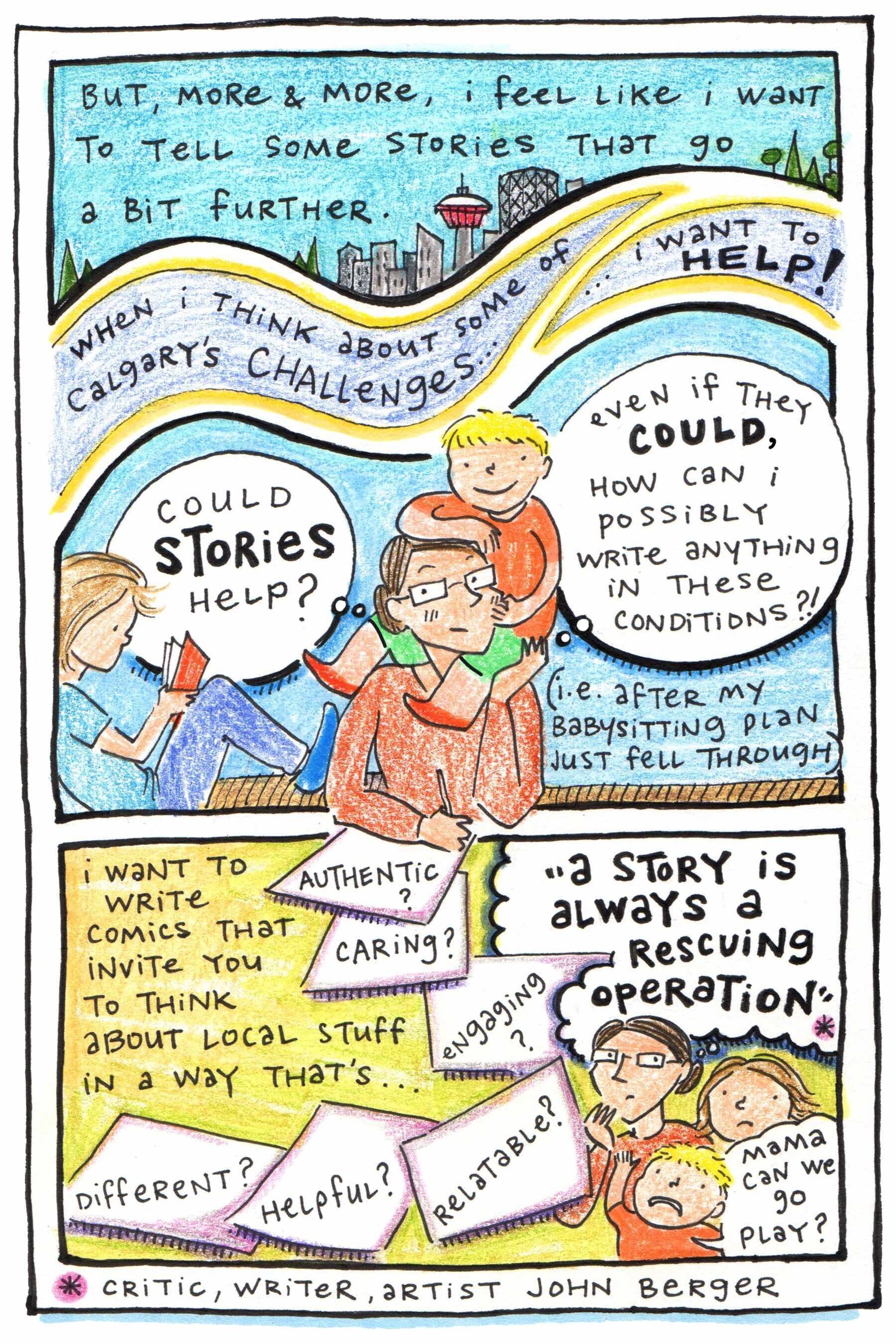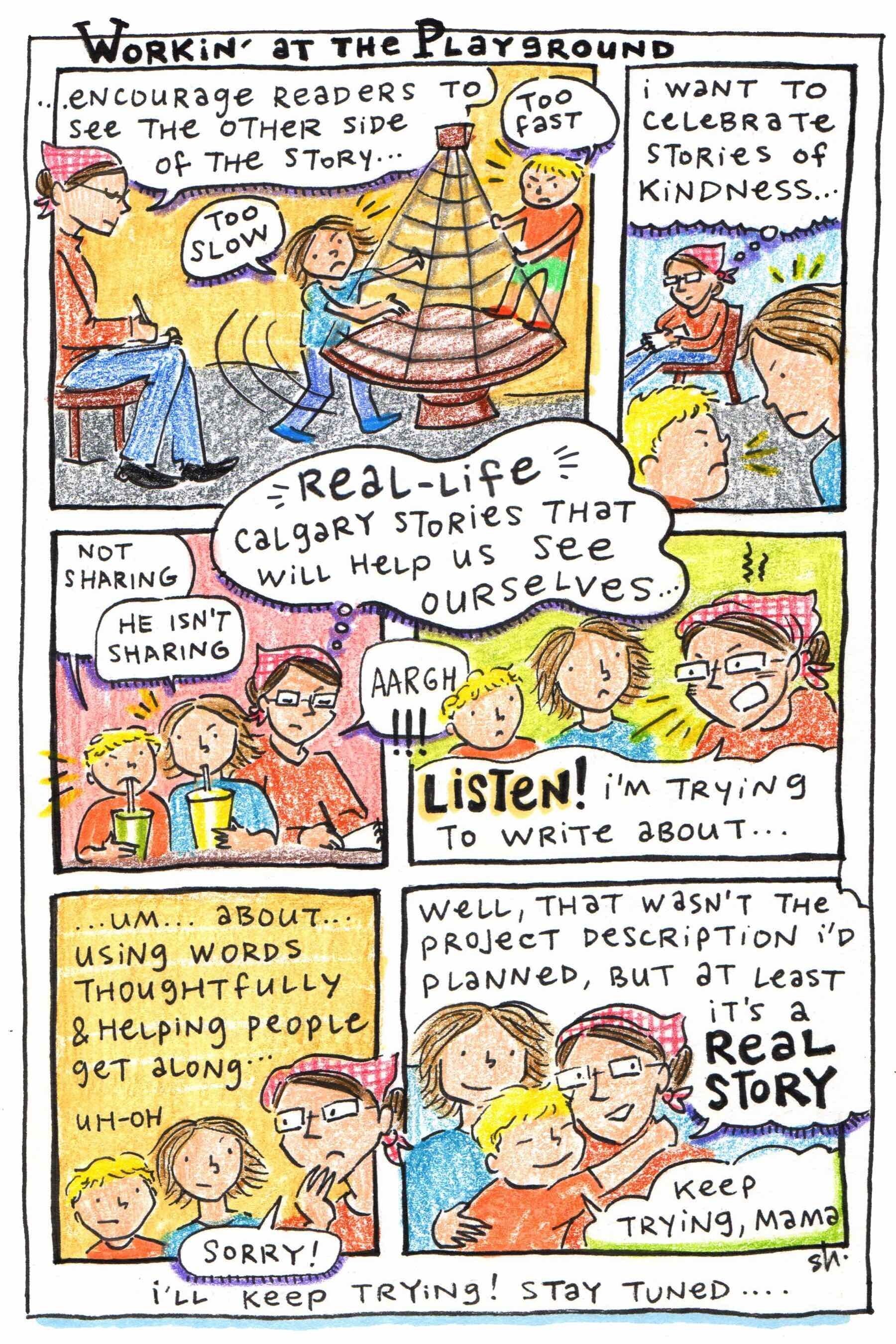 Support in-depth Calgary journalism.
Sign Me Up!
This is a dire time for the news industry in Canada—and we need your support now more than ever. The Sprawl connects Calgarians with their city through in-depth, curiosity-driven journalism, but we can only keep doing this if readers and listeners pitch in. Join us by becoming a Sprawl member today!