The Sprawl celebrates five years of in-depth Calgary journalism
Here's to the next five!
The Sprawl officially turns five years old this weekend!

On the morning of September 18, 2017, I biked to city hall and launched this as a pop-up election experiment, not knowing if anyone would support it financially. It was widely understood that "people don't pay for news anymore." But one by one, Calgarians defied the conventional wisdom—and The Sprawl took off.

When I reflect on the ups and downs of the last five years, one word comes to mind: connection. I think at its best, The Sprawl has been able to connect Calgarians to their community, and each other. And the growth of The Sprawl has really been just a series of connections.

Sam Hester summed it up when she spontaneously scribbled a comic in her notebook after The Sprawl's election party five years ago (a creative act of storytelling that sparked another connection!).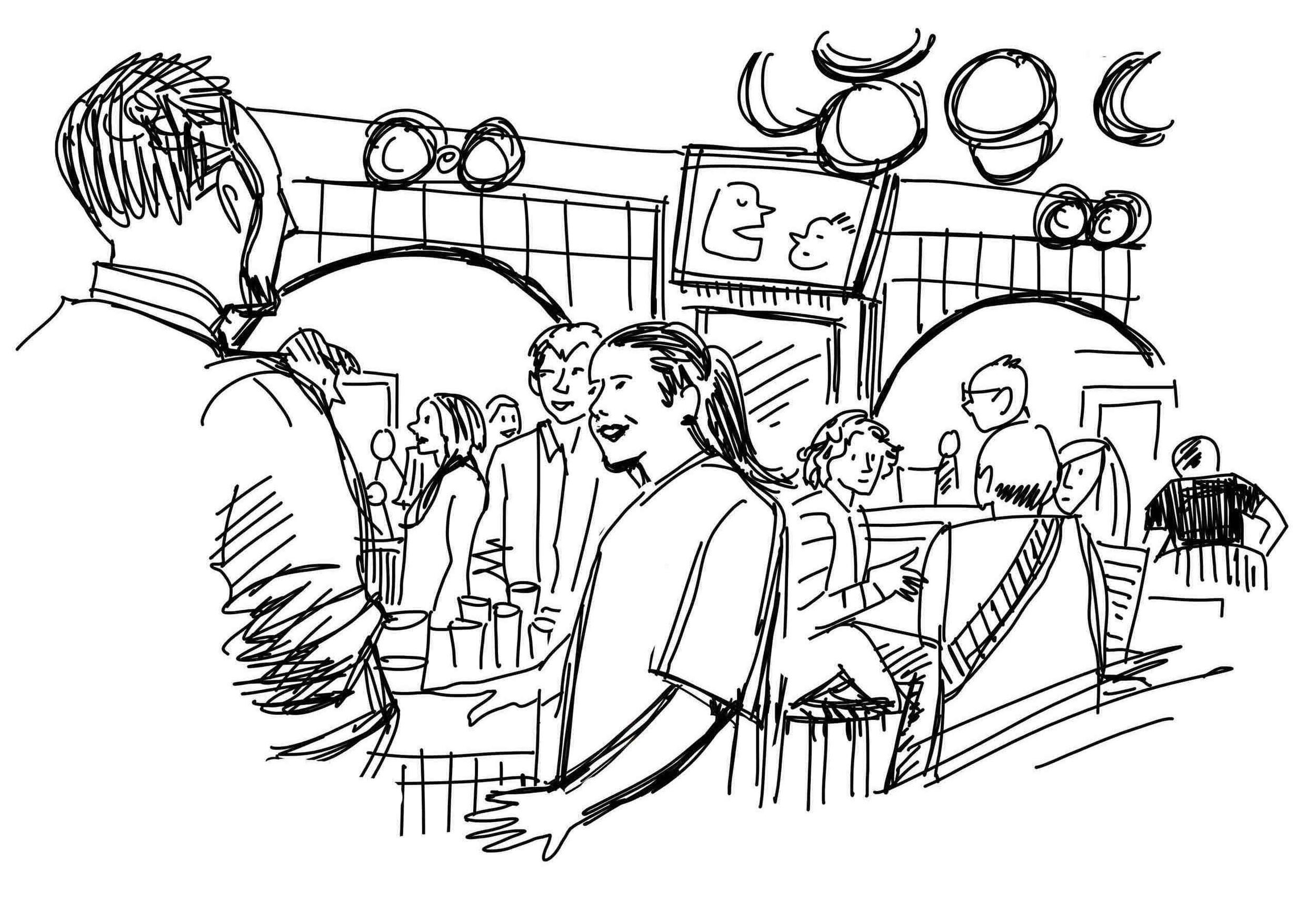 "People who care about Calgary." That's as good a description as any of the community that has grown around The Sprawl over the years. The writers, the illustrators, the photographers, the readers and listeners—and especially our 1,600+ members, who care enough about Calgary to pitch in a few bucks a month to support our journalism.

Of course, some years have been better than others. I think a sense of connection and community came more easily five years ago. We gathered in person without a second thought. Social media was less poisonous. And we hadn't been ground down by two and a half years of pandemic life.

It was more effortless to be together. Now it takes some doing.

In August, I spent a lot of time trying to figure out The Sprawl's mission. Something that would carry both The Sprawl and me into the next five years. The work boiled down to writing a couple of sentences. This was absurdly difficult. I hated it. I have a friend who made me do it—because she could see that The Sprawl needed a clear focus after casting about and becoming rather scattershot in its output after nearly five years.

What I landed on was this: The Sprawl's mission is to connect Calgarians with their city—and each other—through in-depth, curiosity-driven journalism. Every month, we'll focus on a specific issue of importance to Calgary's future. (This month, it's urban sprawl. Next month... stay tuned!)
When I presented this to another friend, thinking of it as a drastic change, she wryly observed: "So basically you're doing what you said you would do in the first place!"

A few people have since asked me about the connecting Calgarians with each other bit. Interesting aspiration, but how are you going to do that, exactly?

To be honest, I'm not sure. But we have to try.
Later this month, Sprawl members will gather to celebrate five years ofThe Sprawl. (Check your email if you're already a member; the details are in today's newsletter.)
If you're someone who cares about Calgary, I'd love for you to join us! Sign up as a member and we'll send you the invite.
It's easy, I think, to take something like The Sprawl for granted. After awhile, it becomes part of the city. You count on it being there. But the truth is, this only lasts as long as people support it. We can't do this alone. We rely on people pitching in $5 or $10 a month so we can keep digging.
Jeremy Klaszus is the founder and editor-in-chief of The Sprawl.

Support in-depth Calgary journalism.
Sign Me Up!
We connect Calgarians with their city through in-depth, curiosity-driven journalism—but we can't do it alone. We rely on our readers and listeners for support. Join us by becoming a Sprawl member today!