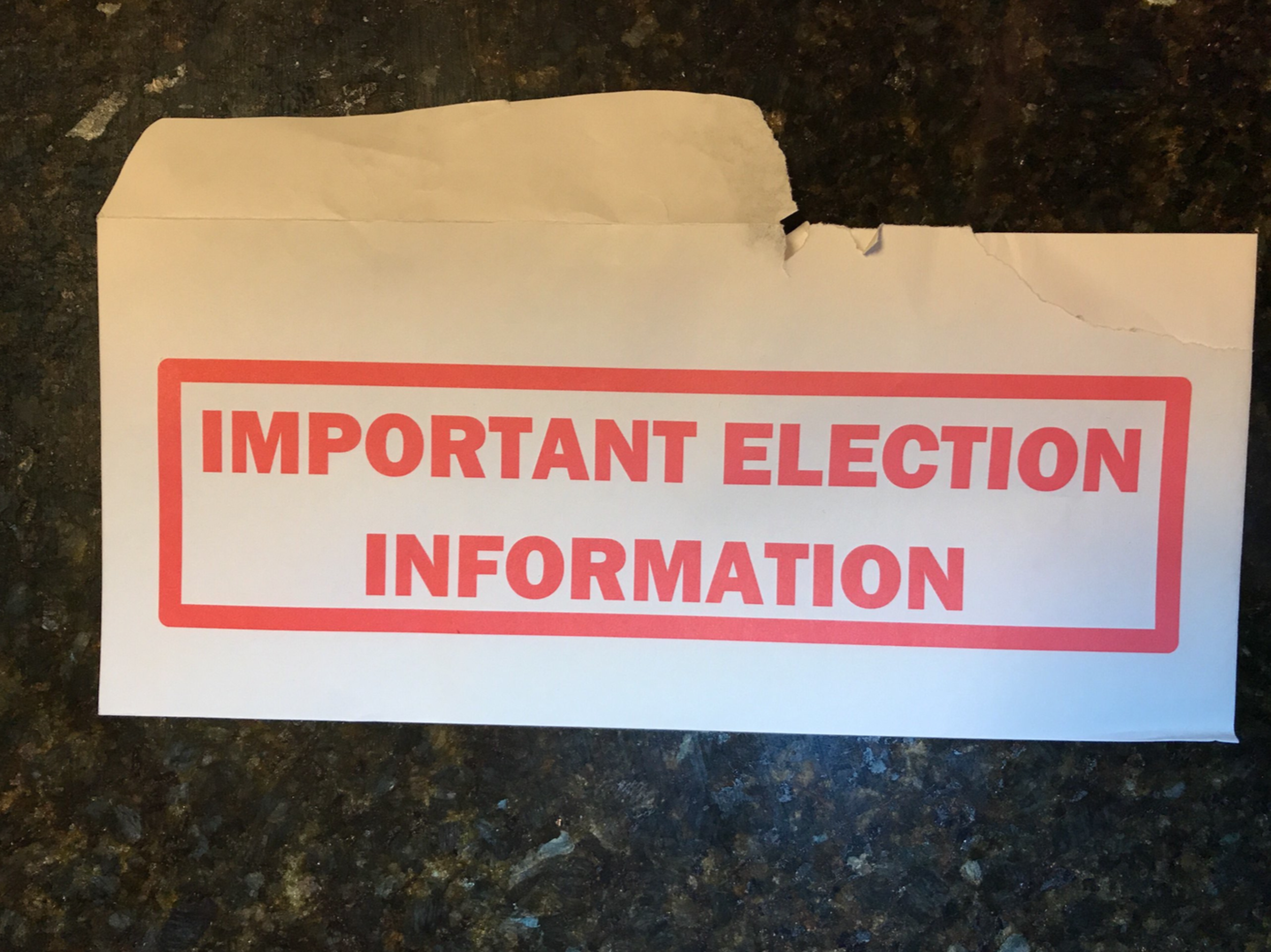 Trustee election a chance to reject NDP, says slate candidate
"

We need to show the NDP they cannot co-parent our children."
Calgary's election campaign for public school trustees has taken an overtly partisan turn, with campaign literature from a Students Count candidate suggesting the provincial NDP is trying to "co-parent" kids and remove parental input from education.
"This election is your chance to let the NDP know that you are rejecting its ideology," says a letter from Sadiq Valliani, the Students Count candidate for Wards 11 & 13, which appeared in mailboxes in the city's southwest this week.
The Sprawl reached out to both Valliani and Students Count media spokesperson Kelley Charlebois early Friday evening, but messages went unreturned.
The trustee race is usually quiet compared to the councillor and mayoral contests, but it's anything but in 2017.
The letter targets incumbent Julie Hrdlicka, whose 2015 byelection campaign was largely funded by unions.
"I am in an uphill battle, as Rachel Notley's NDP have backed my opponent," says Valliani's letter. "They will amass the full force of the government and unions against us because they want to control education and remove parental input. We need to show the NDP they cannot co-parent our children." (The full letter is at the bottom of this story.)
Asked about the allegation that the NDP is backing her campaign, Hrdlicka, who ran for the provincial NDP in 2008, said "nothing is further from the truth."
"This is a way of undermining public education," added Hrdlicka. "This is what we are seeing right now."
"My goal in this election is to put public education on the map and to make it a priority. We have taken it for granted for way too long and these kind of attacks further try to weaken the work and the importance of public education."
"For us, we're just not going to spend any time on it. We want to talk about real issues kids are dealing with, like mental health."
Don Robertson, a retired teacher in Lakeview who found the letter in his mailbox, said he was shocked by its contents — including the suggestion that the slate will "fix math."
"If you're running for the school board, you should know that's a provincial responsibility," said Robertson. "It has nothing to do with local school boards."
The Students Count slate says it wants big money out of trustee elections (corporate and union), but has stayed mum on its own backers, even as it runs a slick campaign which is unusual on the trustee level. The group has openly said it hopes to get at least four candidates on the seven-trustee board, so they can vote together.
Students Count has numerous conservative connections. Slate organizer Kelley Charlebois is a former PC executive director. Lisa Davis, who is running for Students Count in Wards 6 & 7, is a former PC board member and was campaign manager for (then PC, now UCP) MLA Mike Ellis. Valliani is listed as a board member of the Calgary Signal Hill Conservative Association, where Ron Liepert is MP.
However, one of the five points isn't making it onto some recent campaign literature: "ensure student wellness." According to the Students Count website, "ensuring students feel safe at school is a priority to us all."
That point doesn't appear on Valliani's letter or Smetacek's recent handouts. It's replaced by a point about improving busing (and learning English, on Smetacek's).
Here is Valliani's full letter:
Support in-depth Calgary journalism.
Sign Me Up!
This is a dire time for the news industry in Canada—and we need your support now more than ever. The Sprawl connects Calgarians with their city through in-depth, curiosity-driven journalism, but we can only keep doing this if readers and listeners pitch in. Join us by becoming a Sprawl member today!