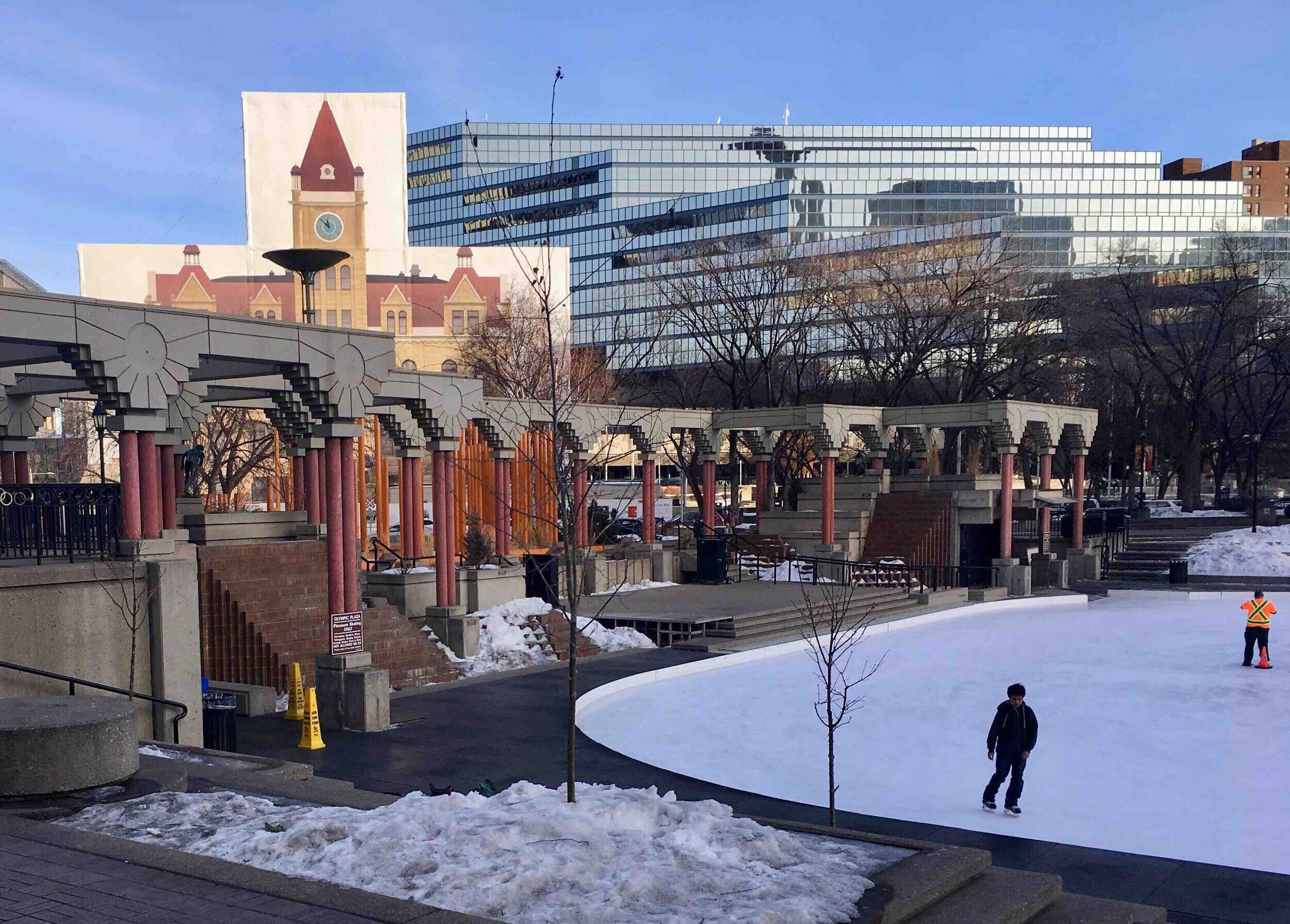 Nenshi pushes for decisive June vote on Olympics
"

At some point we've got to make a decision and we've got to be in."
Has the City of Calgary moved from exploring a 2026 Olympics bid to flat-out pursuing one?
At city council on Monday night, Kyle Ripley, the director of the city's bid team, sought to reassure councillors that the city is not biased in favour of a bid—even as it seeks to sell other levels of government and the IOC on the idea of a Calgary Games.
"If we don't present in a way that we are feasible, they will obviously not be interested in Calgary for 2026," said Ripley, recounting the IOC's visit to Calgary earlier this month.
"However, when we present to council and the public, we must be able to balance the fact that it is feasible… against the question of if it is prudent to do so."
Our reports have indicated there are significant risks and we are working to mitigate them. At the same time, we recognize there is a potential opportunity to advance the building of our city through this project…. We remain objective.
— Kyle Ripley, director of the city's Olympic bid team
Ripley's team—six full-time staff, a "host of consultants" and some volunteers—is in a tough spot. At council's direction, they're working feverishly to secure provincial and federal funding commitments for a bid corporation, or BidCo.
The $30-million cost would be split across all three levels of government, and Ripley said the city is confident of getting buy-in from the province and feds in the coming weeks.
At the same time, Ripley's team is still asking "should Calgary bid?"—a question that increasingly sounds rhetorical as IOC deadlines draw near. Cities need to declare their intention to bid by end of March.
"This process has concerned me for some time, and it's concerning me more and more now than it did before," said Councillor Jyoti Gondek, who voted in November to continue exploring the Olympic bid.
"It feels a lot like council is being sold on this idea [of bidding]."
Gondek also expressed worry about the mayor's position on a bid, and the lack of support so far from the province and federal governments. "It concerns me that you are the only elected official that's championing this," said Gondek to Nenshi.
The mayor took umbrage with the suggestion that he's leading the charge for a Calgary 2026 Games.
"I haven't really been championing it," said Nenshi. "In fact people keep asking me: 'Sell me on the Games.' And I say, 'Nah, I'm not doing that.'"
'At some point we've got to make a decision'
Council has not voted to bid—yet. But the track they're on is somewhat ambiguous. On Monday night, councillors were trying to sort out when they'll actually make a decision on this file, and when they can get off the Olympic train should they choose to.
The short answer is they can bail at any time.
But if Nenshi has his way, council will hold a decisive vote on the Olympics in June—and stick to it. That's the same month citizens of Sion, Switzerland, are slated to have direct say via referendum on whether or not to bid for those same Games.
That's also the month when the City of Calgary expects to see a detailed Host City Contract from the IOC—which spells out who will pay for what in the 2026 Games, and who will be on the hook for cost overruns. In the meantime, the city plans to start surveying Calgarians as early next month to engage Calgarians on the Olympics.
"I want council to make a decision with community input, with the best possible information," Nenshi told council.
"But I also don't want to be living in a world where [administration], and the eventual BidCo if there is one, have to turn around and tiptoe around council every month because council could pull out at any time."
"At some point we've got to make a decision and we've got to be in. And I would suggest to you June, as long we have the commitments we need, would be the time for council to make that decision."
In October, the IOC will extend formal invitations to cities it wants as candidates. Nenshi warned against council bailing on an Olympic bid past that date.
"The Canadian Olympic Committee would take that very badly because they think that would hurt Canada's chances [for winning the Games] in the future," he said.
"But that said, this council has the decision."
Jeremy Klaszus is editor-in-chief of The Sprawl.
This story is part of Hindsight 2026, a joint project between the Sprawl and the Calgary Journal (which is produced by journalism students at Mount Royal University). We're digging into past Olympics to evaluate whether a 2026 Winter Games in Calgary would help or hinder our city.
Support in-depth Calgary journalism.
Sign Me Up!
We connect Calgarians with their city through in-depth, curiosity-driven journalism—but we can't do it alone. We rely on our readers and listeners for support. Join us by becoming a Sprawl member today!