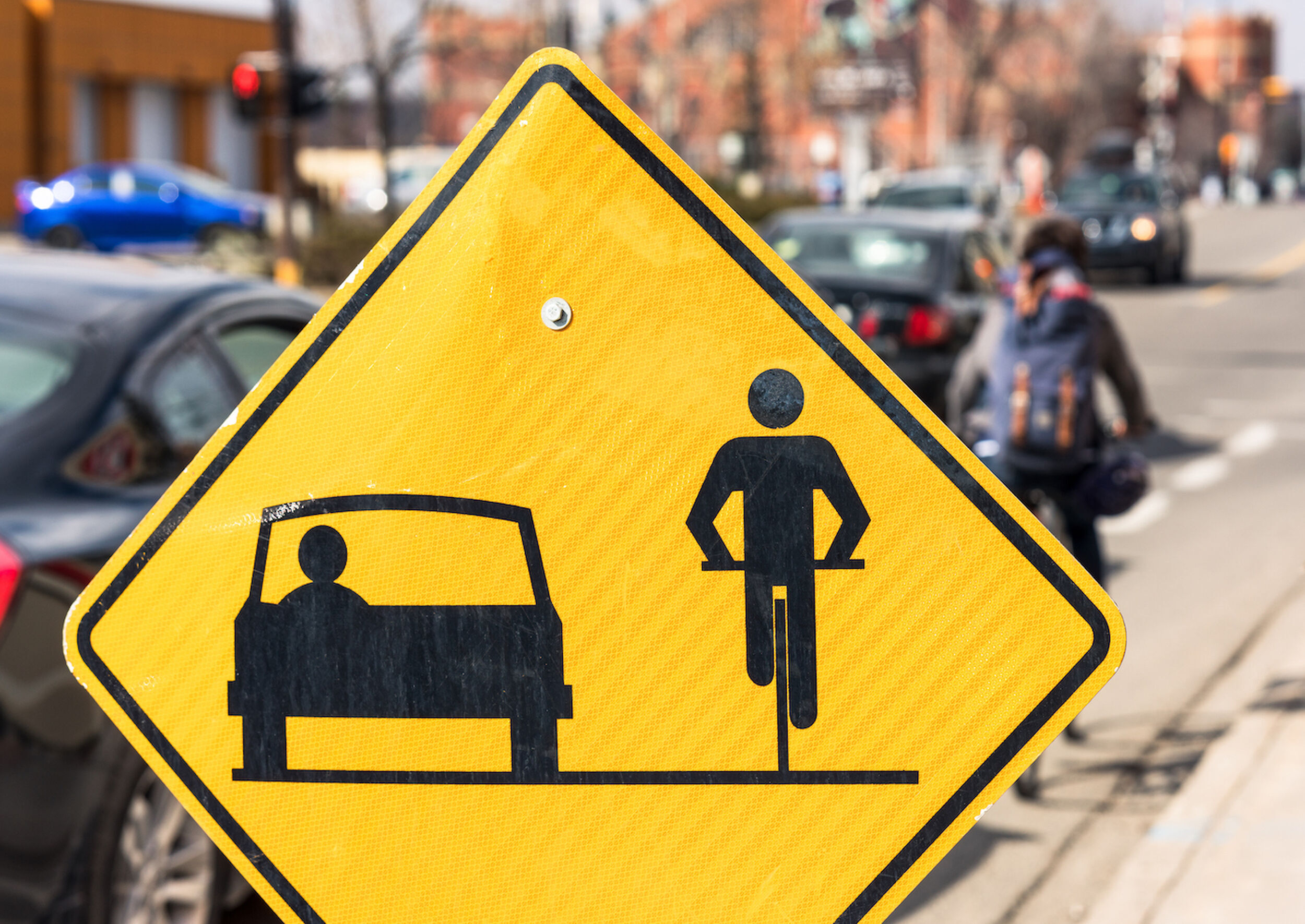 Changing our reliance on cars
Will Calgary embrace shared mobility once again?
In the late 1990s, when I was growing up in Calgary's northwest suburbs, the car was king.
Getting to the grocery store, piano lessons and friends' houses all required a vehicle. There were a few exceptions, like climbing aboard a bus to get to school and summer bike rides to my grandparents' homes, but most of the destinations of my childhood were reached by car.
As my parents spent a lot of time shuttling me and my three siblings around the city, they insisted that each of us get our driver's licence when we turned 16. Driving was how you moved around Calgary, the prevailing wisdom went.
And so I drove—to high school, to friends' houses, and to a part-time job to pay for my car, gas and insurance.
After I left Calgary for my first journalism job, I watched as things started to shift back home. In 2012, the car-sharing service car2go launched with 150 Smart cars. A year later, Calgary was crowned the fastest-growing car2go city in North America, with 35,000 members and 400 cars.
Car2go wasn't the only change.
The iconic (and controversial) Peace Bridge also opened in 2012, and a couple of years later, city councillors narrowly approved plans for a downtown cycle track pilot network. In 2015, city council unanimously approved a condo project in East Village with 167 units but zero parking spots—a story that made national news.
When I was growing up in Calgary's northwest suburbs, the car was king.
When I moved back to Calgary in late 2015, the city felt different than the one I had left five years before. With car2go operating, my partner and I downsized from two vehicles to one. Because there was now a simple and safe way to get around downtown, we started to bike more.
City council narrowly voted to make that cycle track network permanent in late 2016, and around the same time, car2go announced it had surpassed 100,000 members, solidifying Calgary's reputation as the fastest-growing car2go city.
But now, after that period of promise, the landscape has shifted.
A disappointing move backwards
Car2go left Calgary late last year, citing reasons including city policies, an ongoing economic recession and an increasingly competitive marketplace.
It wasn't just a Calgary problem, though: Share Now, the company that operated car2go's fleet, has removed all its car sharing operations from North America.
Such decisions were made before COVID-19 arrived. Now, sharing a car comes with risks for drivers and passengers, creating further challenges for car-sharing companies.
Another recent blow is the exit of Lime, a dockless bike-share service that launched in October 2018. In February, Lime announced its popular scooters would return this spring but its e-bikes would be discontinued because the model wasn't economically sustainable.
Scooters from Lime, Bird and a third company, Roll Scooters, recently returned to Calgary streets, with riders advised to wash their hands or use hand sanitizer before and after trips.

Is it realistic to expect businesses alone to upend Calgarians' deep reliance on automobiles?
Many are disappointed that car2go and Lime e-bikes are gone, as they helped fill transportation gaps. Also disappointing is the feeling we're going backwards, that there's a return to that notion you need a car—your own car, in fact—to get around Calgary.
But is it realistic to expect businesses alone to upend Calgarians' deep reliance on automobiles?

"It's important to take into context that we're fighting over 100 years of car ownership," Lilly Shoup, senior director of transportation policy at ride-hailing company Lyft, told Bloomberg a few months ago.
"Our cities, our infrastructure, our institutions, our highway programs—they've all been focused on this concept of driving everywhere you need to go in a private car."
How? City and outside experts attribute the changes to "Seattle's long-term investments in infrastructure and policies that have led to denser real estate development."
Rediscovering transportation alternatives
Here in Calgary, the city is updating its car-sharing parking policies, in hopes of attracting new businesses and increasing transportation choices.
In Fit Cities, a book about Dr. Karen Lee's quest to improve health and wellness around the world, she writes: "Perhaps people are intuitively coming around to the same conclusions that public health officials, urban planners, and urban designers have already drawn in recent years: life is better when we don't have to rely only on cars to get us everywhere we need to go."
More people are now discovering that. Restrictions to slow the spread of COVID-19 have meant many people replaced their daily commutes by car with working from home, while suddenly shuttling kids from activity to activity after school is not possible.
Life is better when we don't have to rely only on cars to get us everywhere we need to go.
"Stretching our legs a few times a day feels good, and is clearly good for us, for our cities, for the environment, and even for our businesses," Dr. Lee writes.
I'm curious to see if Calgarians who have rediscovered the joys in walking and biking during the pandemic continue to do so as restrictions ease.
Could any streets stay closed to cars and opened to people on foot, bikes or rollerblades? Maybe the lower deck of the Centre Street Bridge could become our new Peace Bridge.
We'd just started to embrace shared mobility—like bikes and scooters—in Calgary. Though there's now a new and understandable aversion to sharing, let's hope it can be short-term.
The car may have been king when I was growing up in suburban Calgary, but there's an increasing understanding that it's no longer the only way people want to get around.

Cailynn Klingbeil is a freelance journalist based in Calgary. Her writing has appeared in numerous publications including The New York Times, The Guardian, The Globe and Mail and CBC.

---

Now more than ever, we need strong independent journalism in Alberta. That's what The Sprawl is here for! When you become a Sprawl member, it means our writers, cartoonists and photographers can do more of the journalism we need right now. Become a Sprawl member today!

Support in-depth Calgary journalism.
Sign Me Up!
This is a dire time for the news industry in Canada—and we need your support now more than ever. The Sprawl connects Calgarians with their city through in-depth, curiosity-driven journalism, but we can only keep doing this if readers and listeners pitch in. Join us by becoming a Sprawl member today!