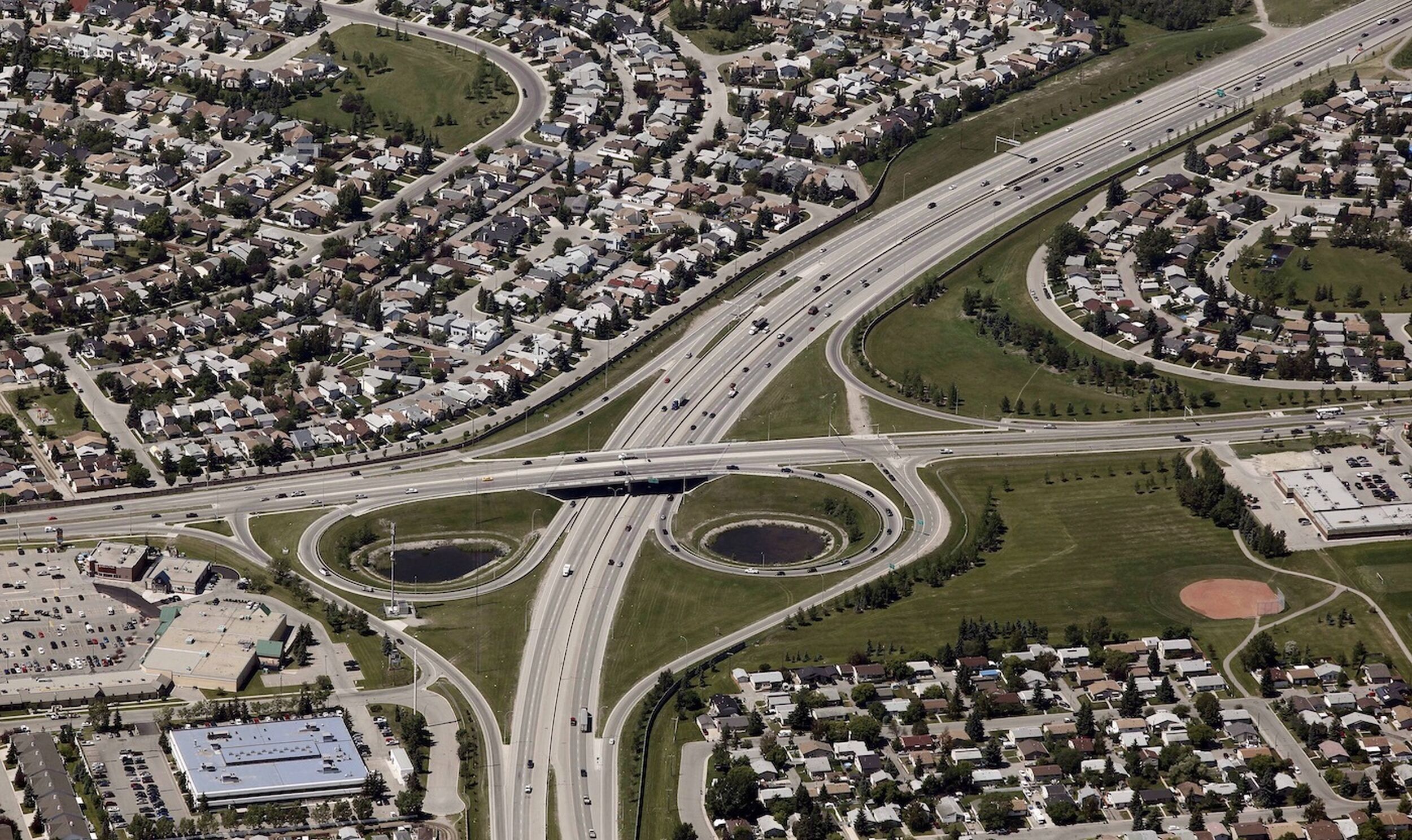 Klaszus: Calgary city councillors want it all
A climate emergency declaration — and more sprawl.
The other day, as city council's infrastructure and planning committee deliberated eight new communities in a two-day marathon session that went deep into the night, I found myself wondering who will be this city council's Druh Farrell.
The former Ward 7 councillor had a knack for asking pointed questions and challenging powerful interests at city hall, including greenfield developers.
One of Farrell's constant laments was that city council would often pass laudable policies—including ones to limit costly greenfield growth and reduce greenhouse gas emissions—and then ignore said policies when it came to crucial decisions on the city's future. In practice, the policy seemed to be: sprawl on!
Business as usual tended to rule the day, and still does.
On Thursday, June 30, after developers pitched their new communities as a way to keep housing affordable in Calgary, councillors voted 6-5 to not only move ahead with plans for five new communities recommended by admin, but to speed up the timeline for council approval.

Instead of following admin's recommendation that council decide on new communities after setting the next four-year budget in November, this would have council deciding before, essentially fast-tracking these developments (while doing more analysis on three more maybes—and there's talk of tacking on a few additional communities, too, like council did in 2018).

Ward 1 Councillor Sonya Sharp led the push to move up the approvals, suggesting more than once during the meeting that city hall was insufficiently engaging and accommodating in its dealings with developers.

"These folks have spent a lot of time investing money in our city," said Sharp. "We're hearing that we need land because of supply. The longer we wait, the supply and demand issue will increase.... Why are we waiting til November?"
We're getting in the way of business. I will say it. We are.
But approving new car-dependent, predominantly single-family communities in the far reaches of the city doesn't jive with the climate emergency that council declared last November—and the climate strategy that goes to council July 5. Approving the eight new communities would boost citywide greenhouse gas emissions by 1%, according to admin.
Which brings me back to my question: which of the new councillors might, as Farrell did, push back on the seeming inevitability of more urban sprawl in Calgary?
Enter Ward 8 Councillor Courtney Walcott.
Committee was way off in the weeds on Thursday night, going on all kinds of convoluted tangents and wanting more analysis that had already been done, when Walcott spoke up.
"We're just trying to tweak the order and advance things based off of us trying to justify something that we can't do—which is, greenfield development is bad for the environment in a plus 1% way," said Walcott. "That was in the report. So if you're just trying to find a way to justify greenfield development, the math doesn't play out based on climate."
"If climate's holding you up from this decision, you already have that information—that this is plus 1%. There's no more information that's going to tell you we can be climate-friendly, overall net, and grow."
[The] question is: are you okay with 1% and the benefits that come with eight new communities? That's the question that's at hand.
As I wrote in my last dispatch, it's new for city admin to be doing a climate analysis on the cumulative impacts of developers' proposals.
That analysis states what has long been avoided and/or ignored: "Accommodating growth in new communities is the most GHG-intensive way for the city to grow. Approval of new communities will lock in generations of high-energy intensity land use and transportation patterns and eliminate large areas of climate-mitigating natural assets that would make it more difficult to achieve the city's 2050 net zero emissions goal."
That's pretty clear, unsettlingly clear. You can see why some would rather muddy it up a bit.
Ward 12 Councillor Evan Spencer voiced support for Sharp's effort to speed up the approval timeline, and presented a modified version that wouldn't bump up all eight communities right away—but only the five recommended by council, with more analysis being done on the three maybes.
"These are important growth corridors for a city that will help us maintain our competitive edge longer," said Spencer. "This is a balanced recommendation.... Time is money. Capital investment follows certainty."
The industry is experiencing pressure to deliver housing stock… This just allows certainty for these folks to begin their plans.
What was murky (and still is) is just how much these new communities will cost financially. Spencer assured other councillors they'll have "minimal budget impact," but that's a stretch, to say the least.
On paper, city admin says the new communities will only require $5 million of operating costs from 2023 to 2026. That's a relatively tiny amount. But the big operating costs for communities come later, as neighbourhoods are built out and the city pays for transit, fire service and whatnot for the area.
Case in point: the 39 new communities that are already being developed in Calgary, which city admin says will cost $532 million over the next four years. And beyond 2027? The price tag goes up another $4.4 billion (some of which will be funded by developer levies—but not all), most of which is for streets and transit.
"The point to make is that the growth needs are ongoing," Matthew Sheldrake, the city's manager of growth, told councillors. "And that through that whole lifecycle—sure, it starts with some of the pipes and the first few roads, but eventually it does get to the transit lines and the libraries and the rec centers and stuff like that."
And what of capital costs for these five new communities?
The official line at city hall is that the five won't trigger any new capital costs. But councillors also heard that these projects rely on previously approved capital projects, including transportation infrastructure, that have not yet been funded—which is why admin recommended that council decide on the communities after budget in November.
"Opening a new community is a financial decision," said Sheldrake.
"If we do it in December, then we would be able to say with absolute certainty what is and is not inside the budget."
Rushing the process disturbed some councillors, who warned about the precedent it sets.

It defeats the point of there actually being a process in the first place.
"We set up a process, we tell people what the process is—and then inevitably, there's a lot of interference with the process," said Ward 3 Councillor Jasmine Mian, noting that messing with the timeline diverts councillors' attention from other important matters and eats up a lot of time.
"In doing that, we set ourselves up for people to expect that in the future all the time—that we'll constantly go around processes. And it defeats the point of there actually being a process in the first place."
Councillor Gian-Carlo Carra, who chaired the meeting, voiced similar concerns.
"It is very clear to me that there are a lot of us who are mistaking what we're supposed to be doing here," said Carra. "And that's not to be business-friendly enablers, it's to be co-investing, thoughtful overseers of the public purse—and we are doing our process of diligence."
"And I think we're tripping over ourselves to be business friendly and forget that role."
The signal it sends is that regardless of what we say we're going to do, they can lobby us and politic us into doing whatever they want.
Mian also expressed disappointment with the binary turn that the discussion had taken. "I think we're not having a nuanced enough conversation, in that it breaks down to: do you support greenfield development or not?" Mian said. "As opposed to perhaps more of a nuanced conversation about: how do we actually incentivize different types of growth?"
Councillors Sharp, Spencer, Jennifer Wyness, Sean Chu, Andre Chabot and Dan McLean voted to speed up approvals for the five communities recommended by admin.
Councillors Mian, Walcott, Carra, Raj Dhaliwal and Terry Wong voted against.
As this was committee, all of the above still requires council approval. It's slated to go to council later in July—with a view towards getting council approval for the five new communities in September.
---

Speaking of the costs of growth...
Part of the citywide growth strategy is for two new BRT projects: an extension of the Max Teal/South Crosstown BRT from Douglas Glen to 68 Street SE, and a new BRT on 52 Street E. They are intended to connect industrial areas with residential areas.
Ward 14 Councillor Peter Demong was having trouble with it, given that bus service in neighbourhoods has been cut back.
"I appreciate you're trying to create an efficient system, ostensibly to get people to work," said Demong. "But if you don't have the buses at the other end, dropping them off at residences or picking them up in the morning... what use is there?"
"I'm hard pressed to put $20 million of op costs into a new couple of BRT systems when Ward 14 just got their transit slashed."
Who among us doesn't share Demong's frustration?

If you want people to use buses, give them some bus service they can use.
Bus service in my neighbourhood is so poor that it's faster for me to walk 40 minutes to downtown than it is to take the bus. And while I used to be able to walk across the street and take a bus west to the University of Calgary, now I have to walk 15 minutes (no exaggeration!) to catch the BRT on 16 Avenue, which may or may not be on time. Wheeee!
Many Calgarians can tell you similar stories. You probably have one (or more!) of your own, dear reader.
"I gotta tell you, I'm really not impressed," Demong told admin. "You're expanding BRTs over in places that we don't even know they're going to be required or used. And you're basically thinning the peanut butter on everywhere else in residences."
"So if you want people to use buses, give them some bus service they can use."
Yet another predicament of the sprawling city.
Jeremy Klaszus is the editor-in-chief of The Sprawl.
Support in-depth Calgary journalism.
Sign Me Up!
We connect Calgarians with their city through in-depth, curiosity-driven journalism—but we can't do it alone. We rely on our readers and listeners to fund our work by pitching in a few dollars a month. Join us by becoming a Sprawl member today!