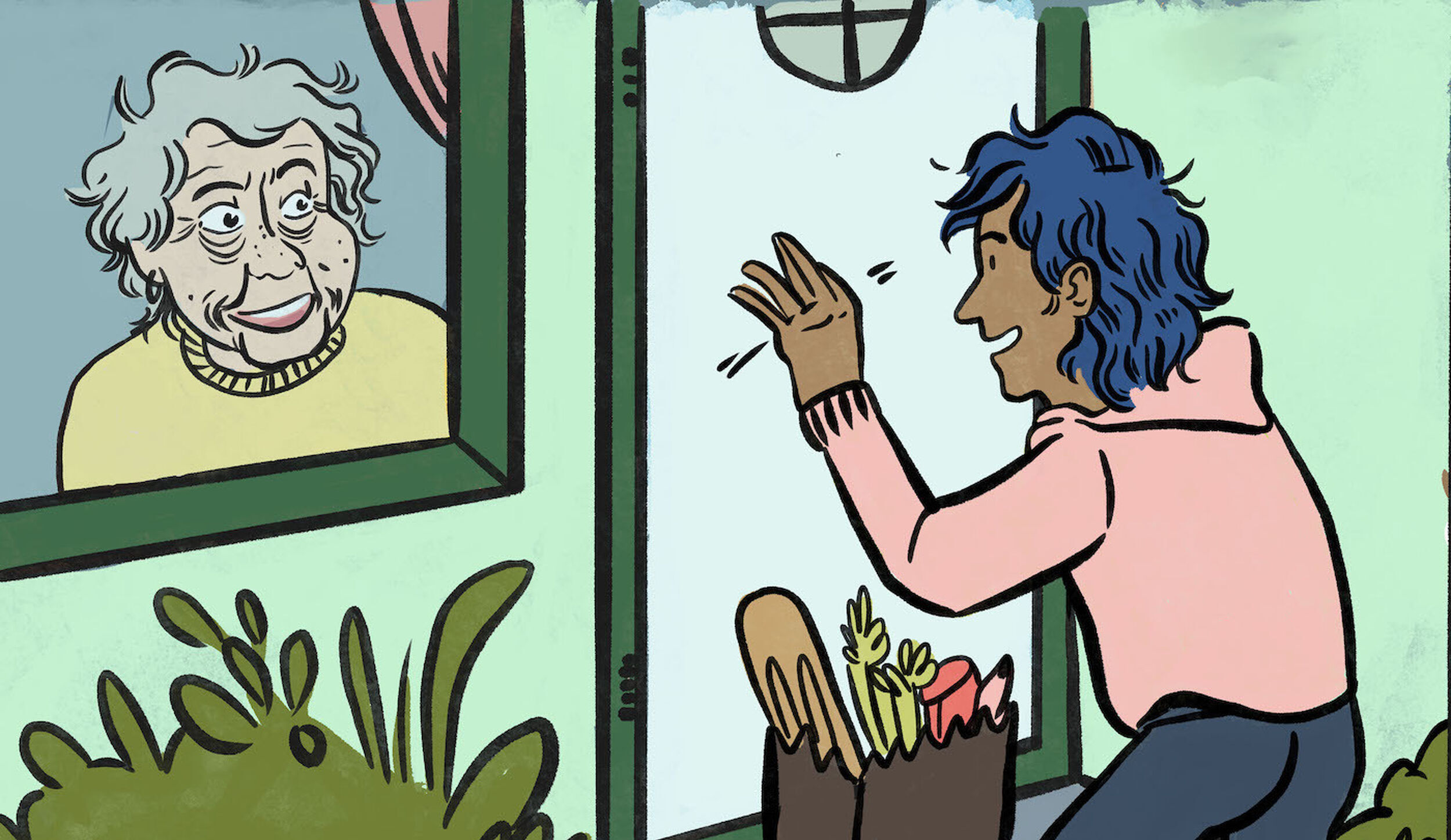 Instead of hoarding, help your neighbours!
New pandemic posters from The Sprawl.
In 1918, the Canada Food Board was formed as a means of the federal government to motivate production, avoid waste, and address shortages of food and ingredients in wartime.

Shortly after, the Canada Food Board launched a national initiative, Soldiers of the Soil (abbreviated on posters as S.O.S.). The project aimed to address farm labour shortages caused, in part, by Prime Minister Borden reneging on a promise to exempt farmers' sons from conscription into WWI.
A century later, we are experiencing our own global crisis. We will also have to come together (without, you know, physically coming together) and help each other out.
In difficult times like this, many of us might be feeling overwhelmed by conflicting information on social media, not to mention questionable advice from family and friends. For The Sprawl, we wanted to re-capture that warm feeling of being told what to do by sharp-looking posters with clear instructions.
Each poster is designed so you can print them out and put them up at home.
We've included colouring versions for your enjoyment, too.
Enjoy, share, and for crying out loud… wash your hands.
Help your neighbours—a new poster by Stacey Bru!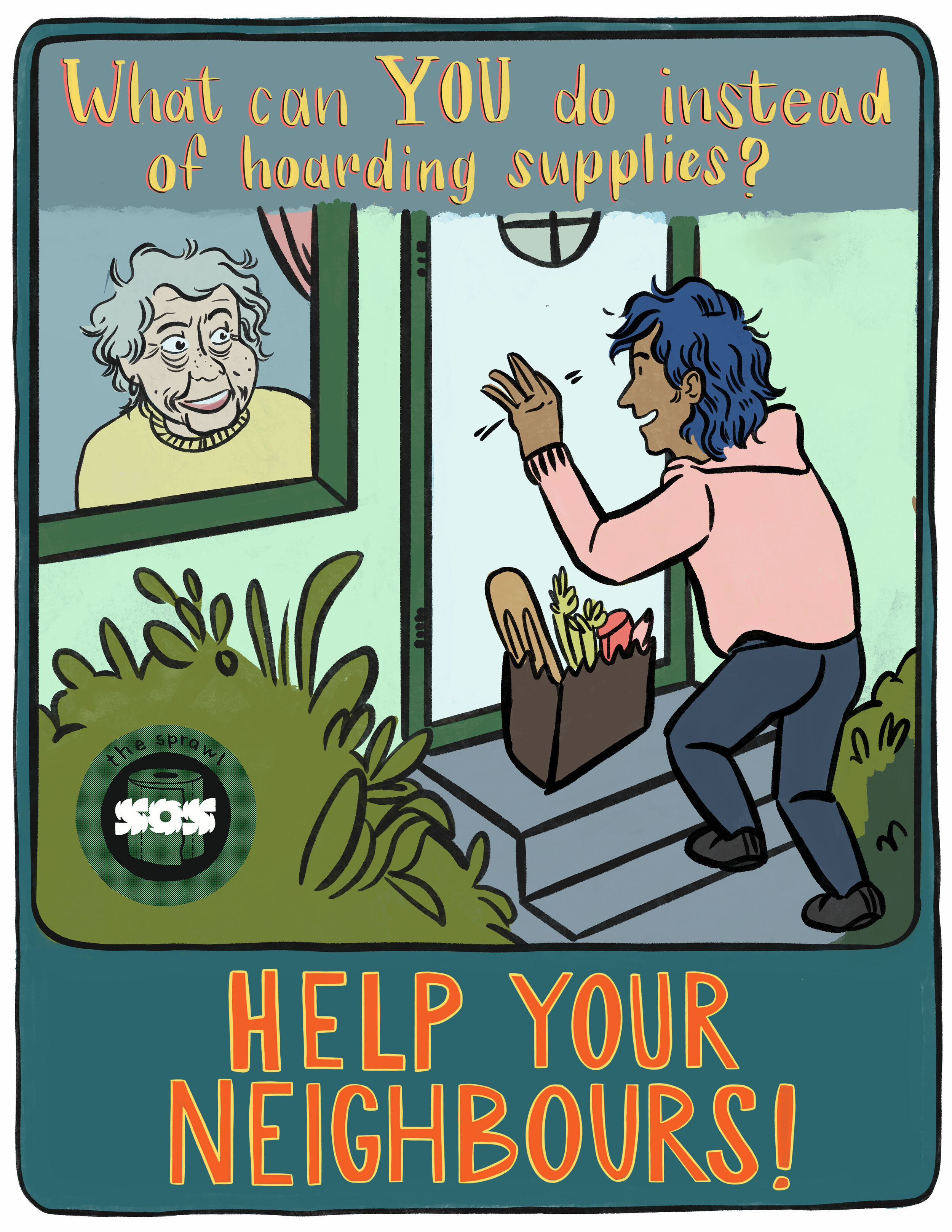 Stacey Bru is an illustrator and author making zines in Chestermere, Alberta.
Three pandemic posters by Eric Dyck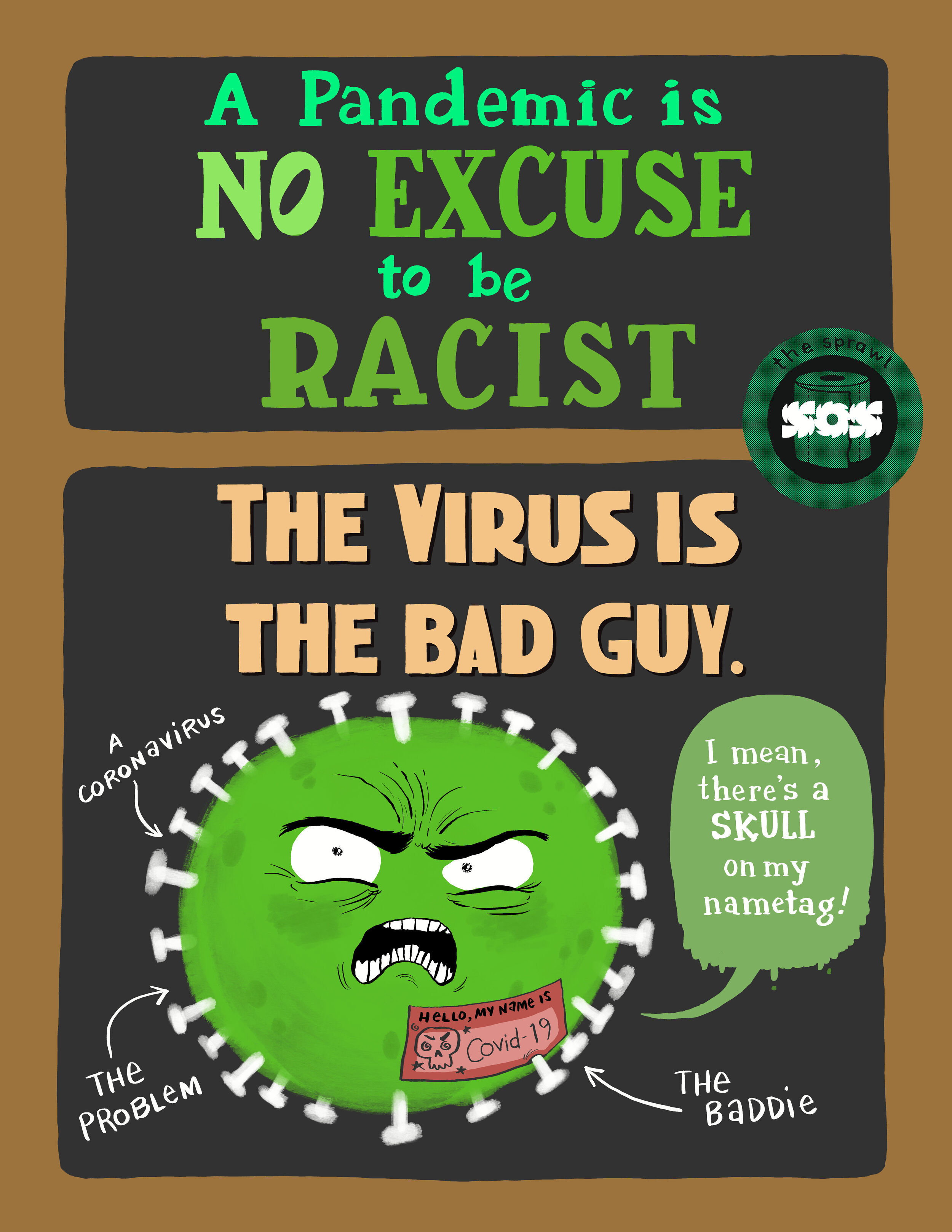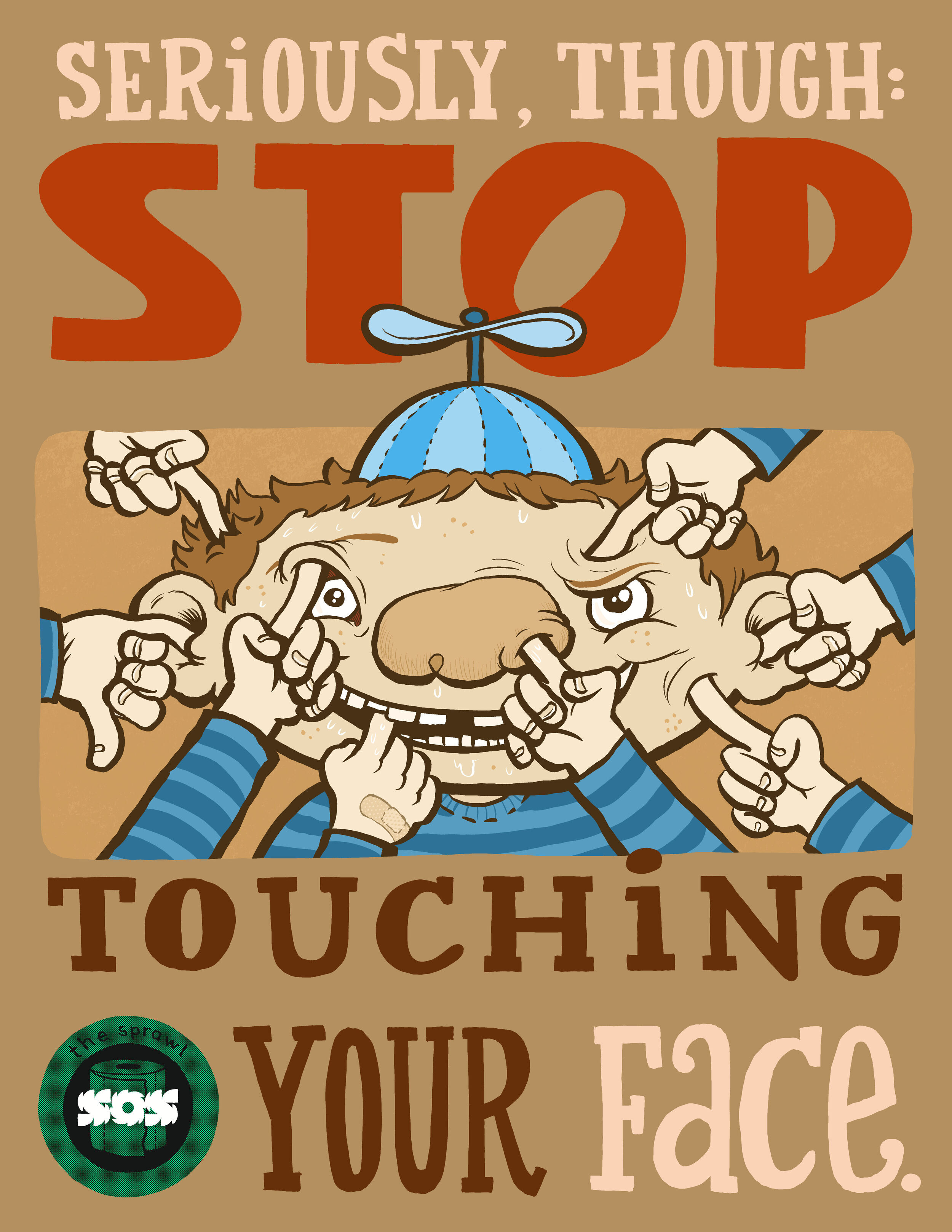 Eric Dyck is a cartoonist and educator in Lethbridge, Alberta. He has shared his love of cartoons and comic storytelling in art galleries, museums, schools, and libraries all over Canada. Eric also writes and draws the non-fiction comic strip, Slaughterhouse Slough.
---
Support in-depth Calgary journalism.
Sign Me Up!
We connect Calgarians with their city through in-depth, curiosity-driven journalism—but we can't do it alone. We rely on our readers and listeners for support. Join us by becoming a Sprawl member today!