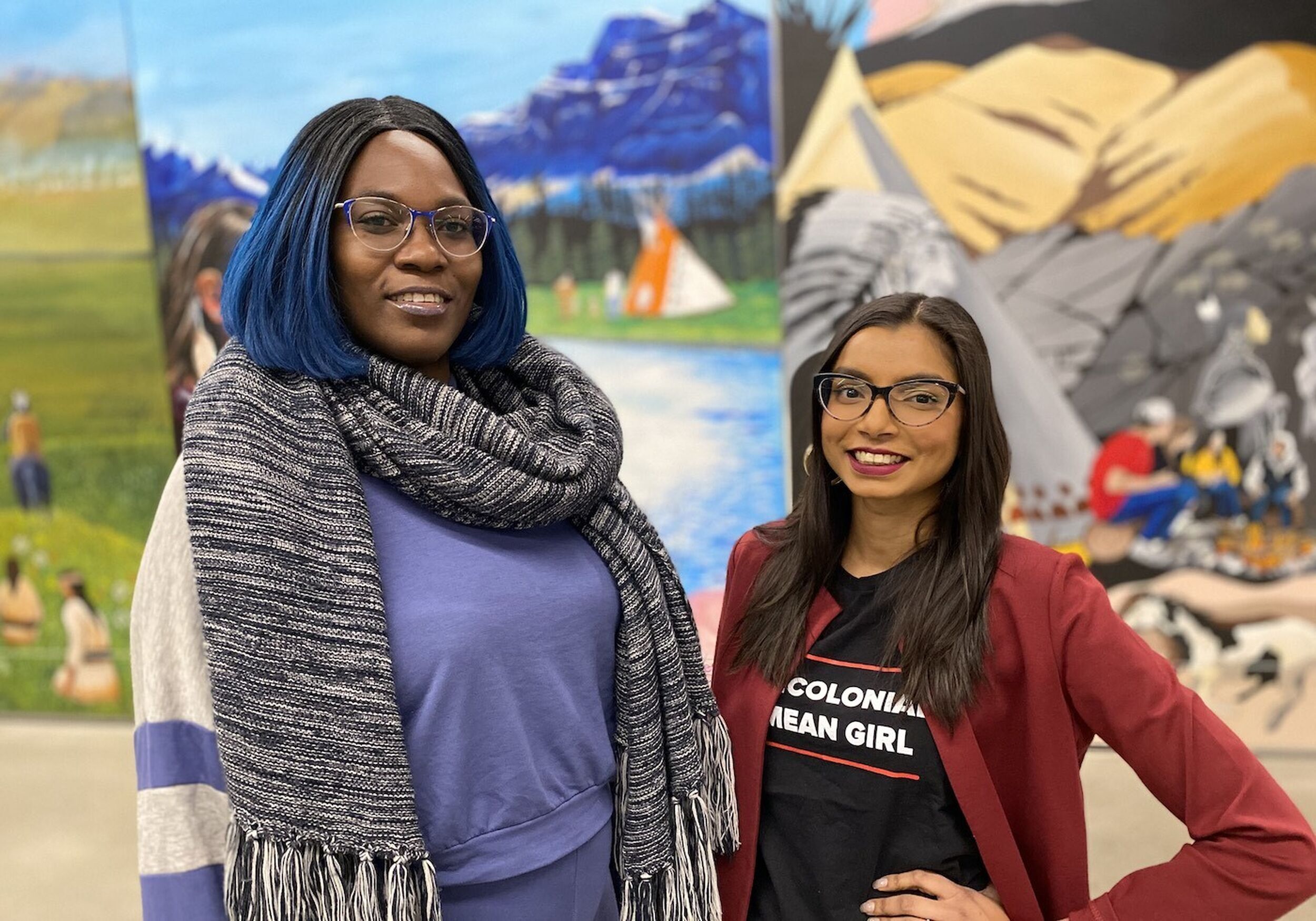 Sprawlcast slice: Calgary Womxn's March
'

More than one day every year.'
In 2020, I want to keep doing research-intensive Sprawlcasts that go deep on civic issues. But I also want to add some shorter-format Sprawlcasts that are a little less polished and more conversational in nature. I'm calling these "Sprawlcast slices."
For this one, I spoke with Adora Nwofor and Shifrah Gadamsetti, two organizers of the fourth-annual Calgary Womxn's March.
The sessions have been put together by different organizing "caucuses," including Latinx, Indigenous, Black and LGBTQ2S+ ones.

"One of the more beautiful parts about this event is that each of these caucus schedules and programming are really led by community leaders that are part of that community," said Gadamsetti.
These sessions are free and open to all.
"It might be a braver space for some people who feel like some of this information is new to them, and they have to think about how they've thought about things in the past," said Nwofor.
"But we want to do it in a way that you feel like you've grown, and you can really take that information in and make a difference in your community."
"We really want this to be more than one day every year," Nwofor added. "We want it to be that people are engaging in their homes, in their communities, with organizations—and beyond."
"Take the Calgary version of Womxn's March message across the world: that Calgary is diverse. We're inclusive. And we're accepting of those two dynamics in our everyday lives."
Support in-depth Calgary journalism.
Sign Me Up!
This is a dire time for the news industry in Canada—and we need your support now more than ever. The Sprawl connects Calgarians with their city through in-depth, curiosity-driven journalism, but we can only keep doing this if readers and listeners pitch in. Join us by becoming a Sprawl member today!