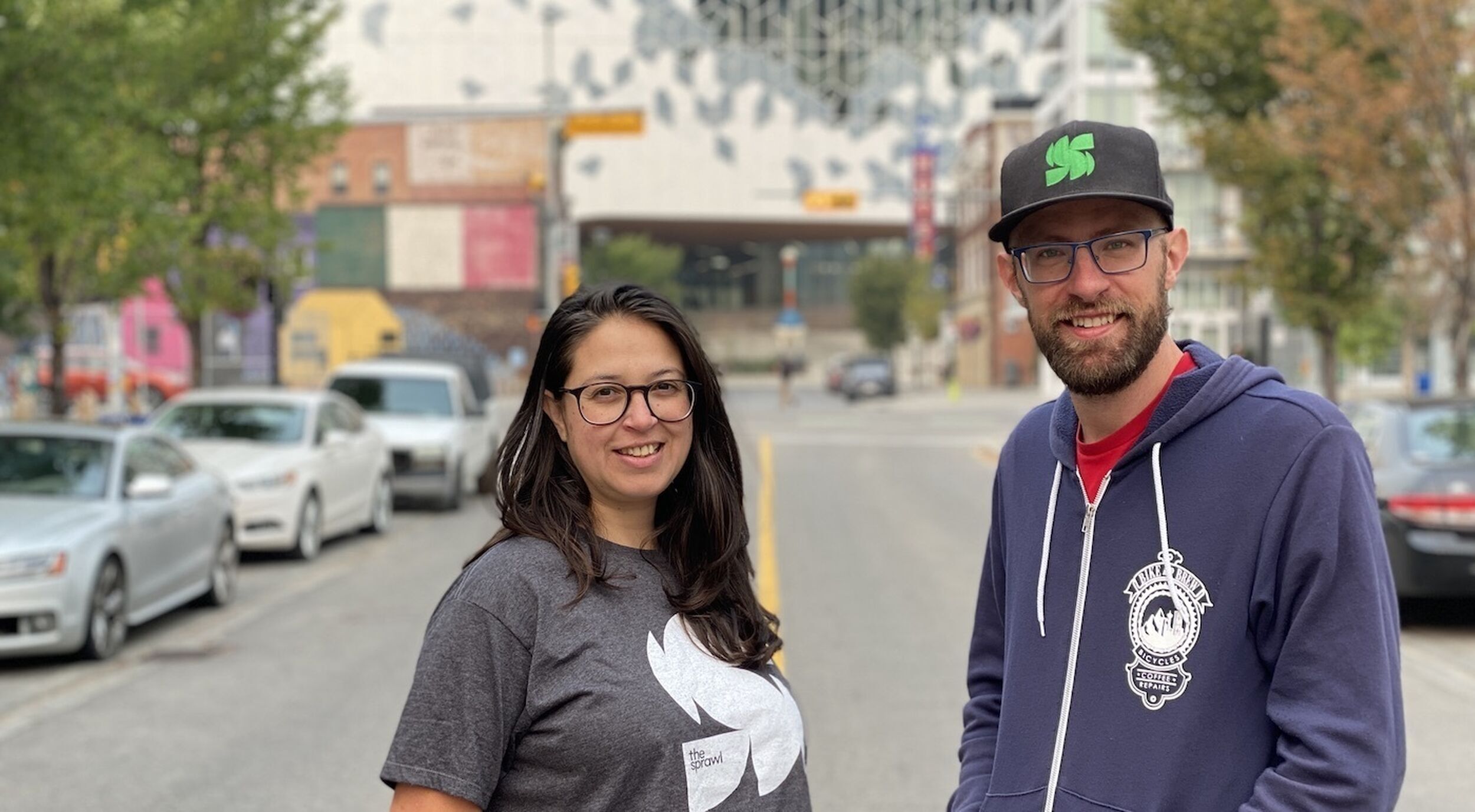 The Sprawl's newsroom is growing, thanks to you
We want to hire more journalists — and need your help.
Today is The Sprawl's third anniversary—and we have exciting news to share!
First, some background. When I started this experiment three years ago, I was running around town with an iPhone 6, covering Calgary's municipal election as more or less a one-man show, supported by a handful of people on Patreon. It was exciting but, frankly, unsustainable.
As The Sprawl grew, we were able to do more, bringing on more freelancers. Thanks to our members, we were able to pay our contributors decently—something that is important to me, being a former freelance journalist myself.
But it bothered me that many journalism startups rely almost exclusively on freelance work. I get why it happens. Revenue for news isn't exactly easy to come by. But it's not a model I wanted to replicate. As The Sprawl's crowdfunding grew, I wondered: is there a way to hire journalists full-time, building a solid team that is fairly compensated?
Three years in, thanks to our members, that time has come.
I am thrilled to announce that as of this month, Ximena González, The Sprawl's assistant editor, is a full-time employee. In addition to editing, Ximena will be writing a regular feature called Street Front, delving into overlooked aspects of urban life (check out her recent piece on housing, which got people talking this week!).
On top of that, Taylor Lambert will be regularly reporting on Alberta politics for us, finding the signal in the noise coming from Edmonton. And we are hiring for two more contract roles: a Calgary city hall reporter, and a membership campaigner to help grow our membership program.
All of these positions will be key in the coming months. We've set an ambitious goal for the fall: We want to hit 2,000 members by the end of 2020 so we can hire another full-time journalist.
Currently, we sit at just over 1,400 members. In other words, we need 600 new members to make this happen.
Over the past three years, we've shown what The Sprawl can do. We've tackled investigations that other, larger news outlets wouldn't touch, such as Taylor's two-part series on Jason Kenney's San Francisco activism. We've created a popular podcast in collaboration with CJSW 90.9 FM. And this summer, The Sprawl's staff writer intern, Hadeel Abdel-Nabi, has broken numerous stories and hosted our most popular Sprawlcast episode to date.

This is where you come in. To hire another full-time journalist, we need your support. If you're not a Sprawl member, please sign up. If you're already a Sprawler, encourage your friends to join. Share on social media. Tell others why you support The Sprawl—and why you want to see us grow our newsroom.
Speaking of which, this week we opened a newsroom at Loft 112 in East Village. We're very excited about this collaboration. It feels like a natural home for us: close to city hall, close to the library, in a hub for writers.
If you're in the neighbourhood, pop by to say hi. In the meantime, sign up as a Sprawler today! Together we can sustain local journalism that goes beyond the daily news grind.
Jeremy Klaszus is editor-in-chief of The Sprawl.
Support in-depth Calgary journalism.
Sign Me Up!
This is a dire time for the news industry in Canada—and we need your support now more than ever. The Sprawl connects Calgarians with their city through in-depth, curiosity-driven journalism, but we can only keep doing this if readers and listeners pitch in. Join us by becoming a Sprawl member today!