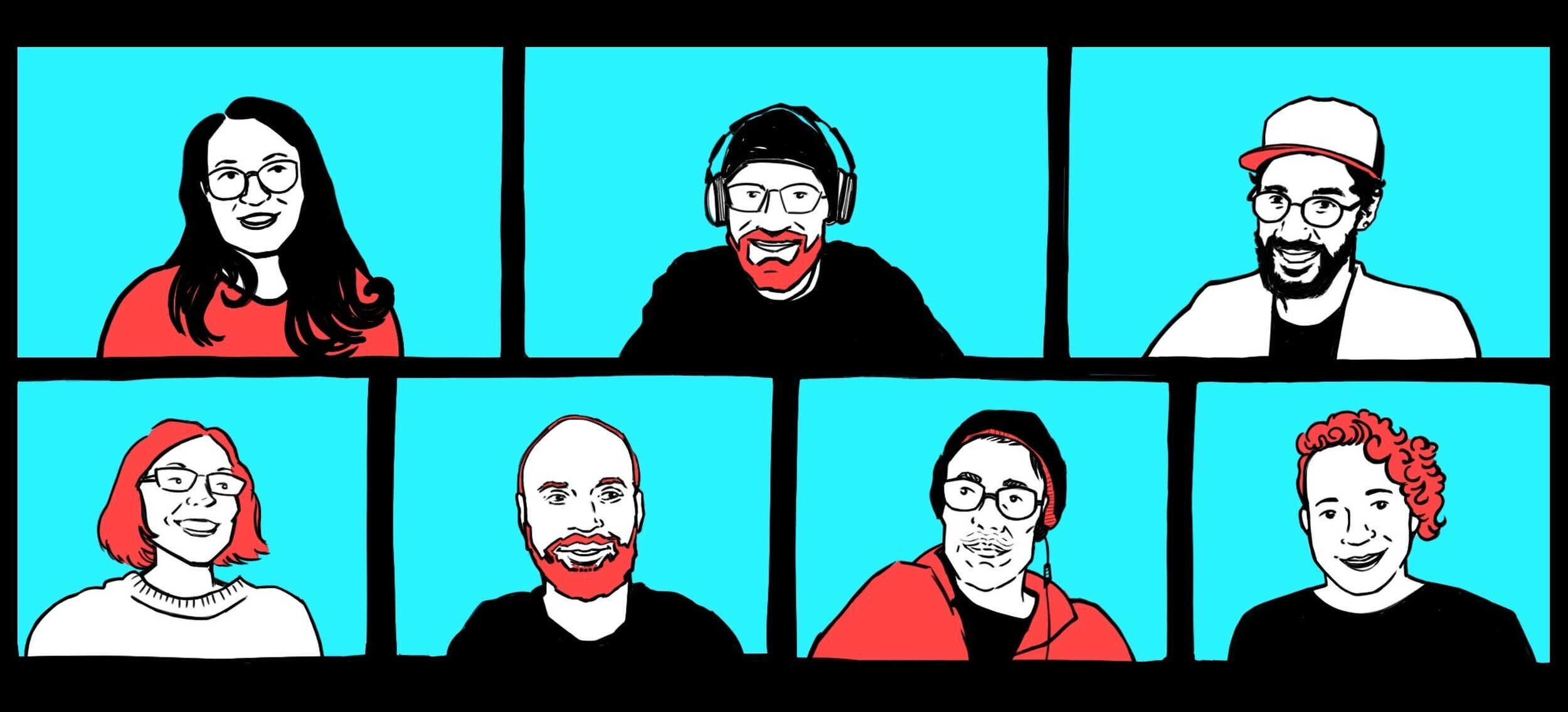 Sprawlcast: Carving out space for stories of hope
This year was bad, yes — but not completely.
Sprawlcast is a collaboration between CJSW 90.9 FM and The Sprawl. It's a show for curious Albertans who want more than the daily news grind. A summary of this episode is below.
---

The Sprawl will be closed from December 21 until January 4 as our team takes a much-needed holiday break.
But first, we have one last Sprawlcast for you.
Since the beginning of December, we've been publishing a story each day about how ordinary Albertans have made it through this extraordinary year.
Calgary freelance journalist Christina Frangou pitched the idea for The 2020 Edition to us in September. Sprawl assistant editor Ximena González has led the project. And our comics artist, Sam Hester, has been illustrating the portraits.
These stories are not incendiary. They're not written in response to the latest outrage. Instead, they are almost subversively reflective. They are stories of hope.

In this episode—recorded live online for a group of Sprawl members—I speak with Frangou, González and Hester about why these stories matter, and what they've learned from them.

As well, Sprawl municipal affairs reporter Jeremy Appel makes his Sprawlcast debut to discuss his new story on the rise of PACs and how both the Alberta NDP and UCP have opened the floodgates for "dark money" in municipal elections.
Thanks for all the support in 2020—and see you in the new year!
Jeremy Klaszus is editor-in-chief of The Sprawl.
---
Become a Sprawl member today!
Sign Me Up!
At The Sprawl, we want to hire another Alberta journalist to dig into stories that others won't. To do that, we need your support! Sign up for as little as $5 a month to help us reach our target of 2,000 members by year-end so we can grow our newsroom.