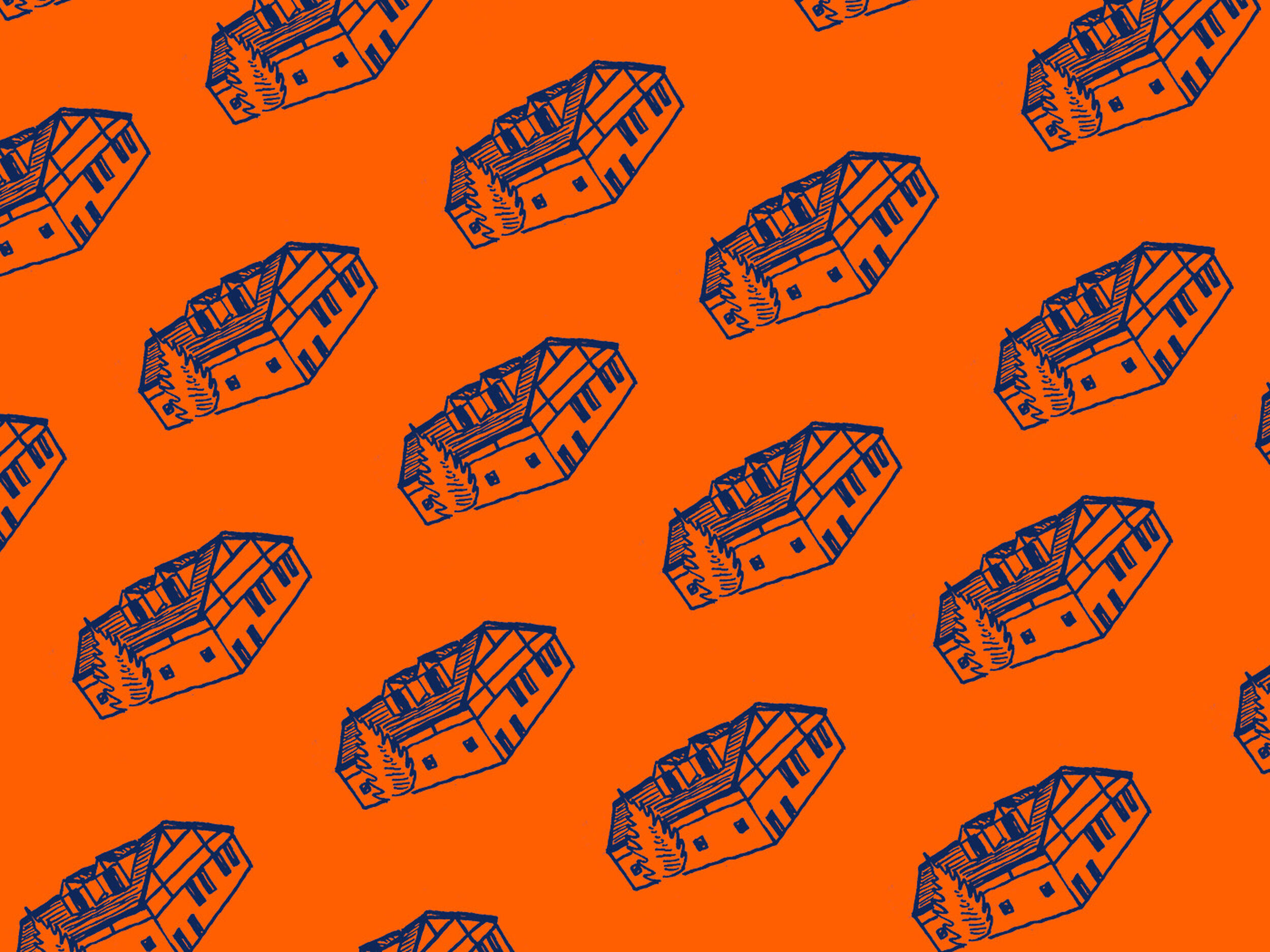 Curious Calgary #2: Abandoned Buildings
These unfinished stories are mysterious.
The Sprawl used to post comics on Instagram. But since Meta has blocked Canadian news on Facebook and Instagram in response to Bill C-18, we've had to get creative, playing with not just digital formats, but print ones too. Curious Calgary is a new mini-comics series by Sam Hester that is designed to be printed out at home—and passed around by hand as a zine! The entire comic fits onto a single page of 8 ½ by 11 paper. All you need is a printer.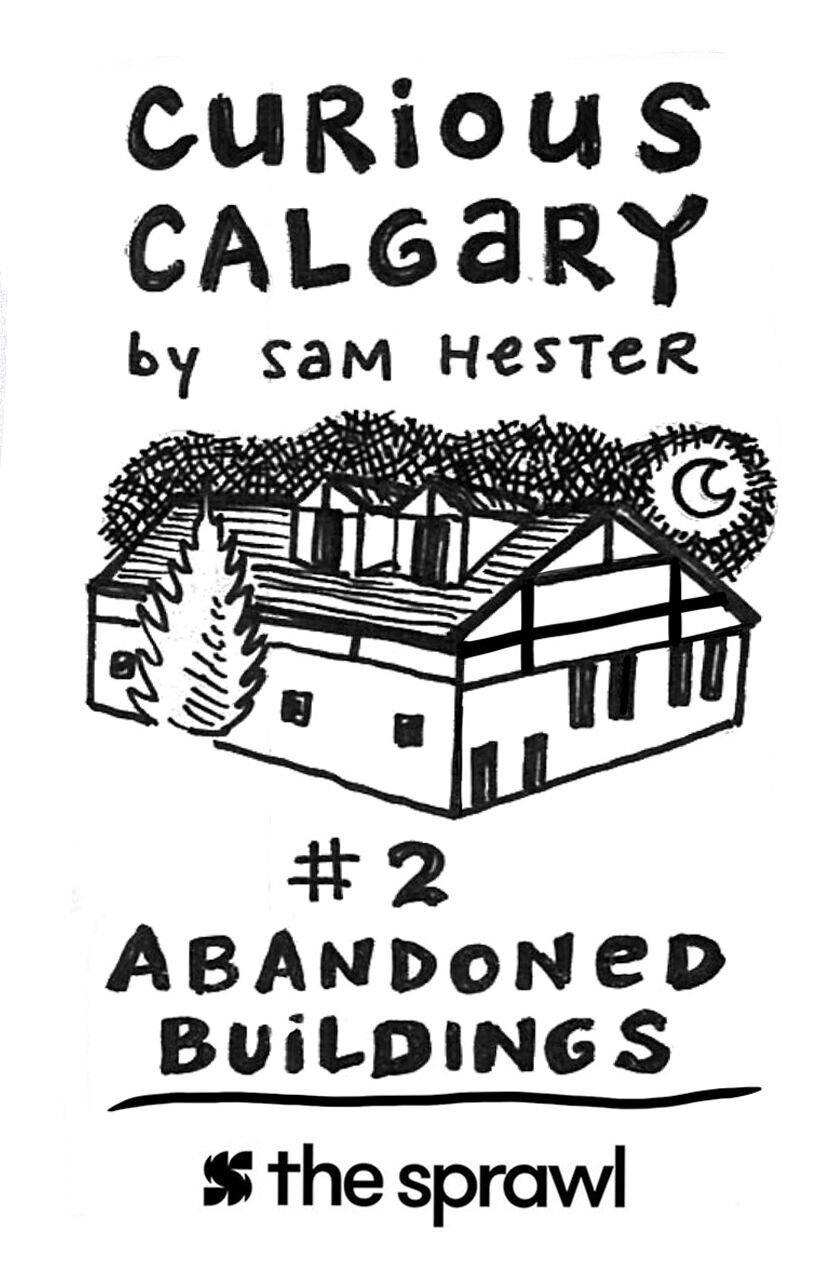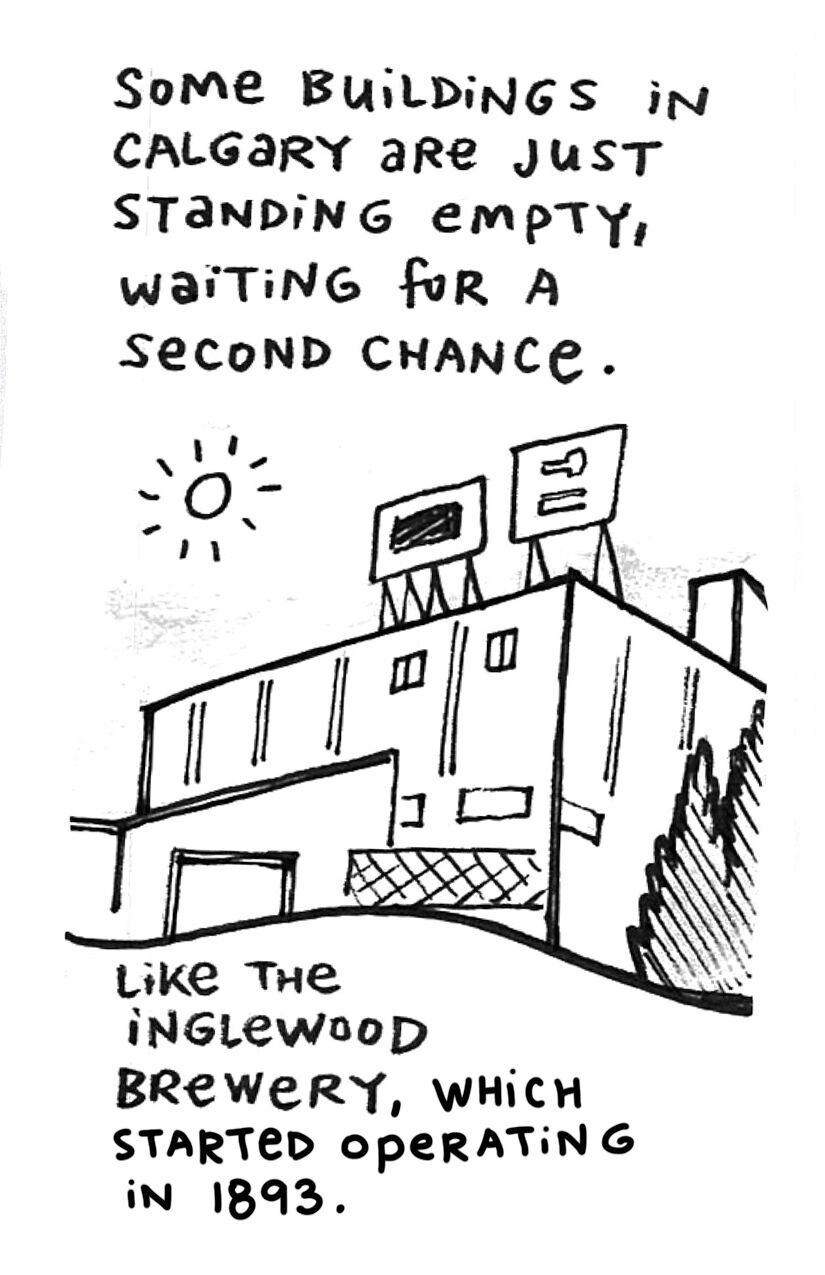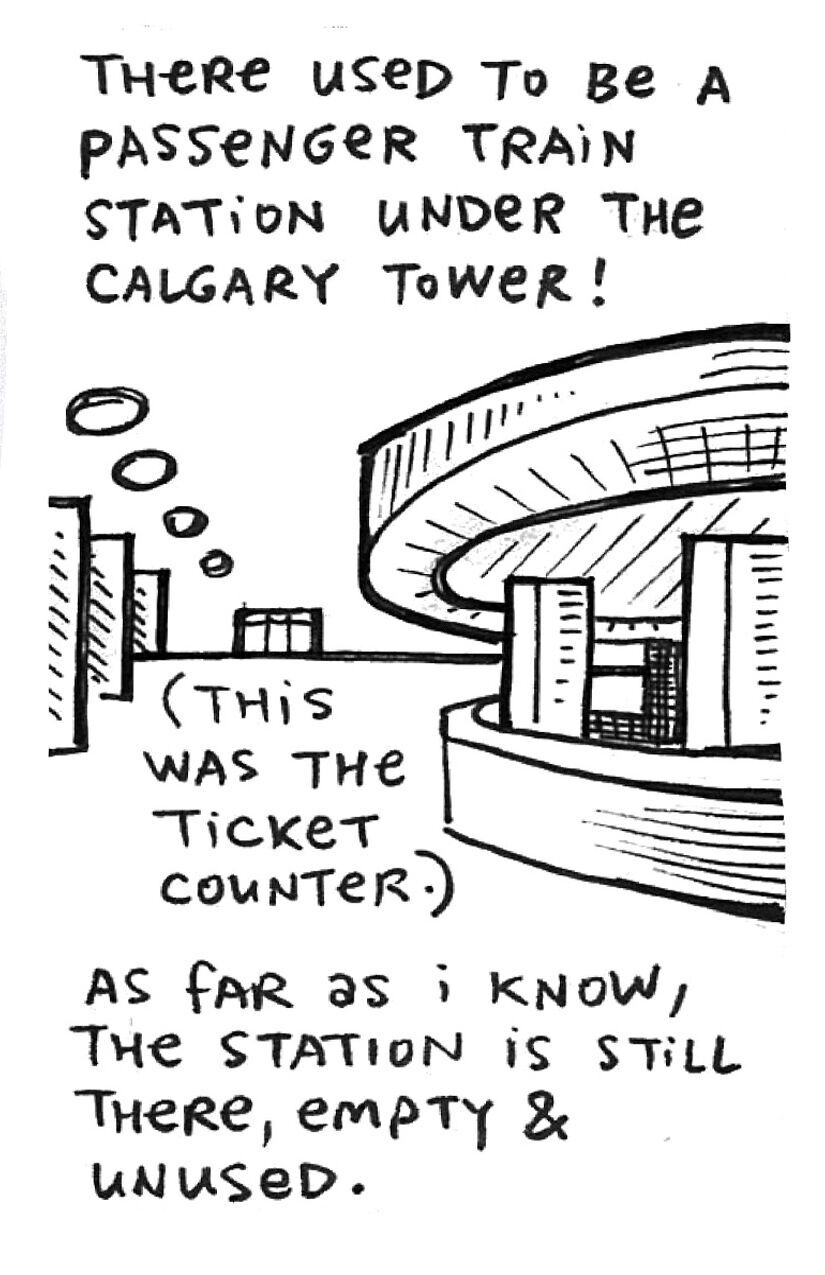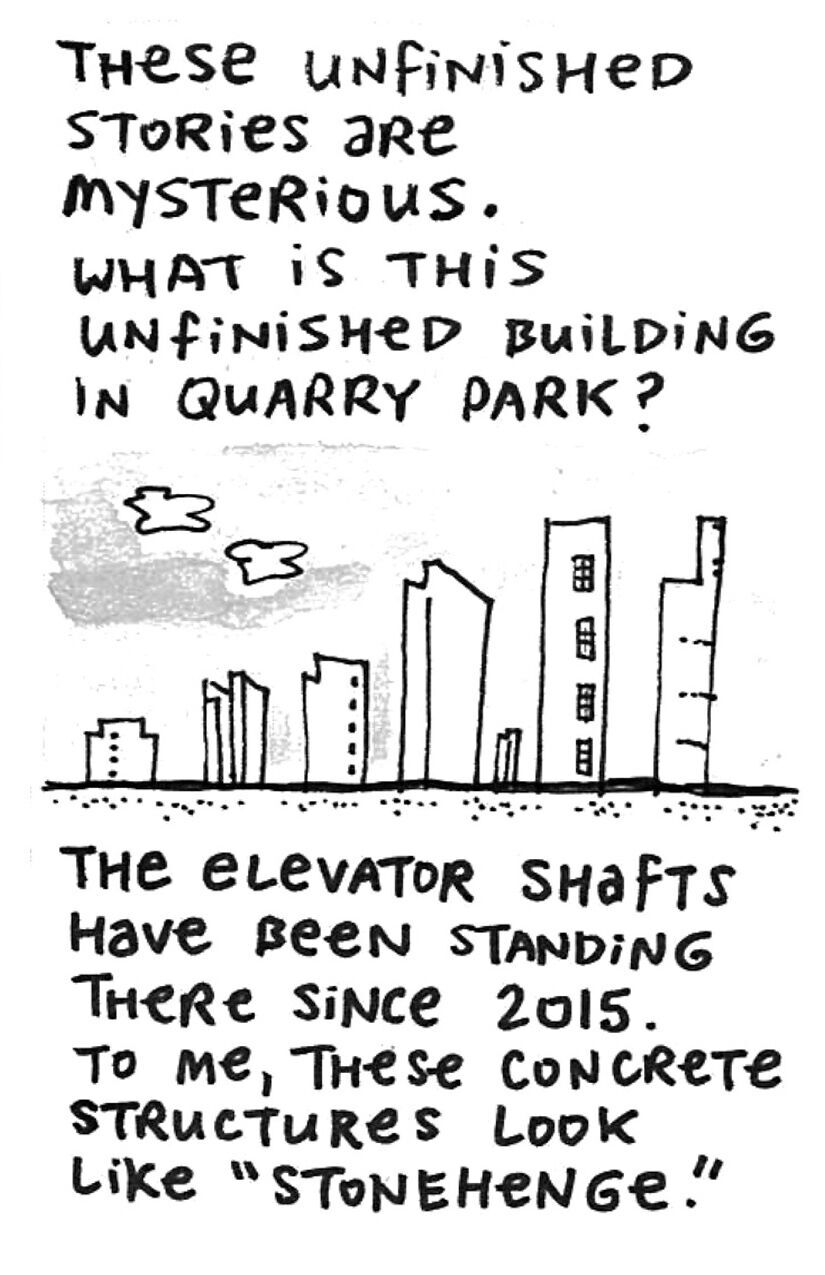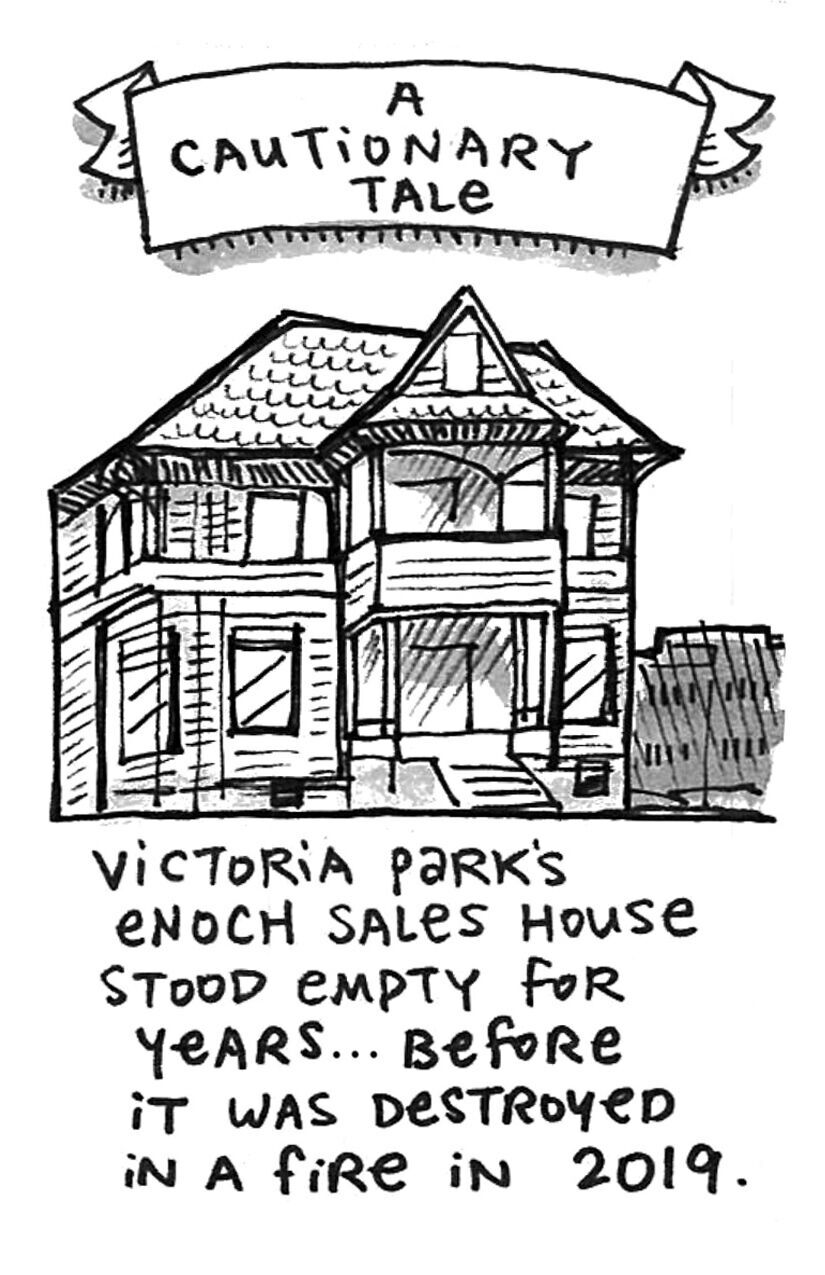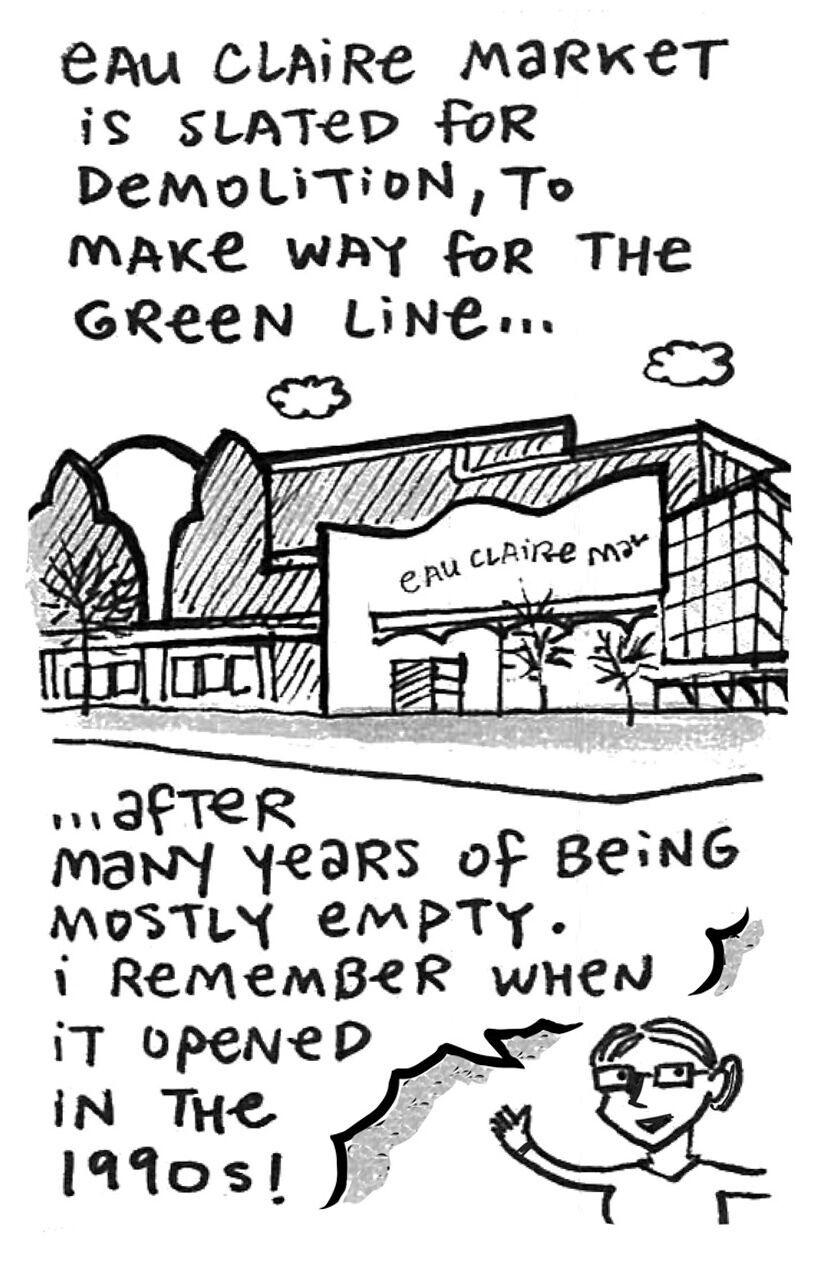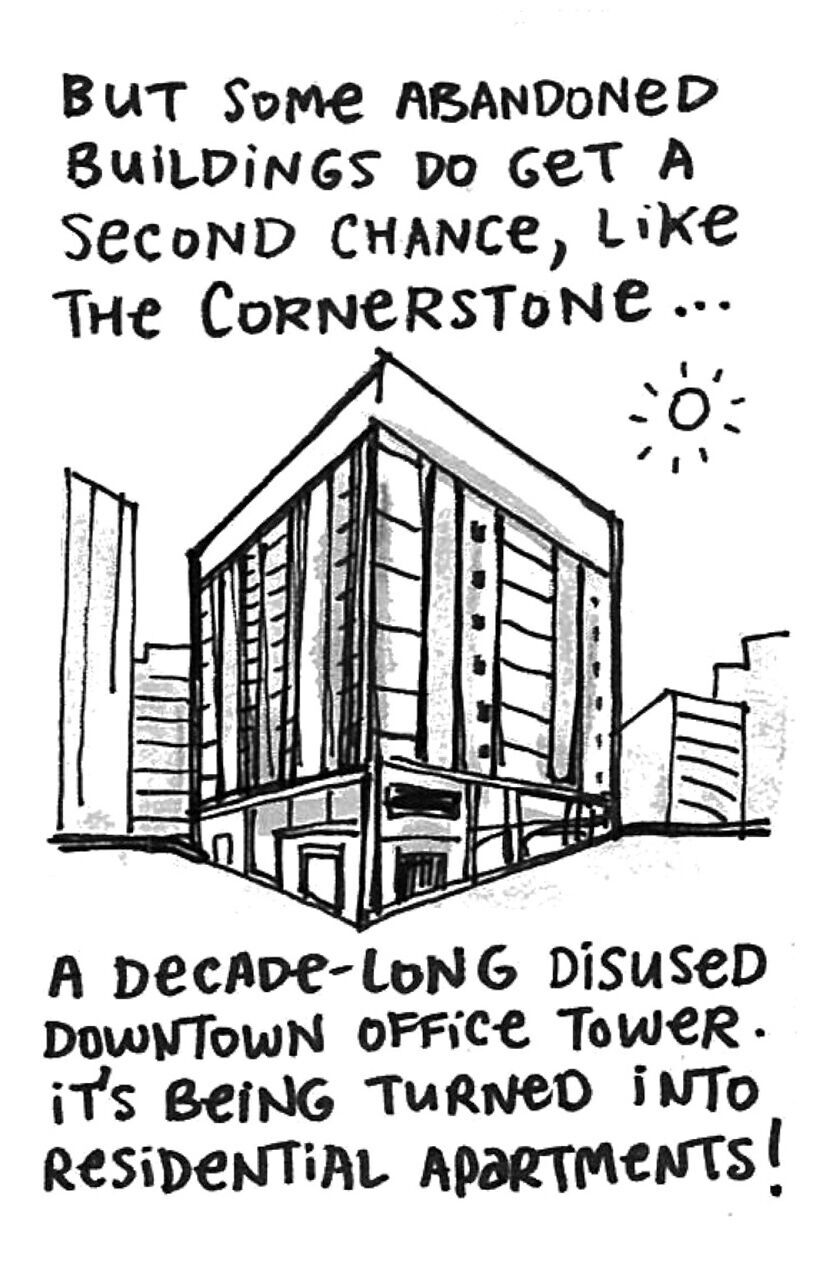 Sam Hester is a Calgary-based graphic recorder and longtime indie comics creator.