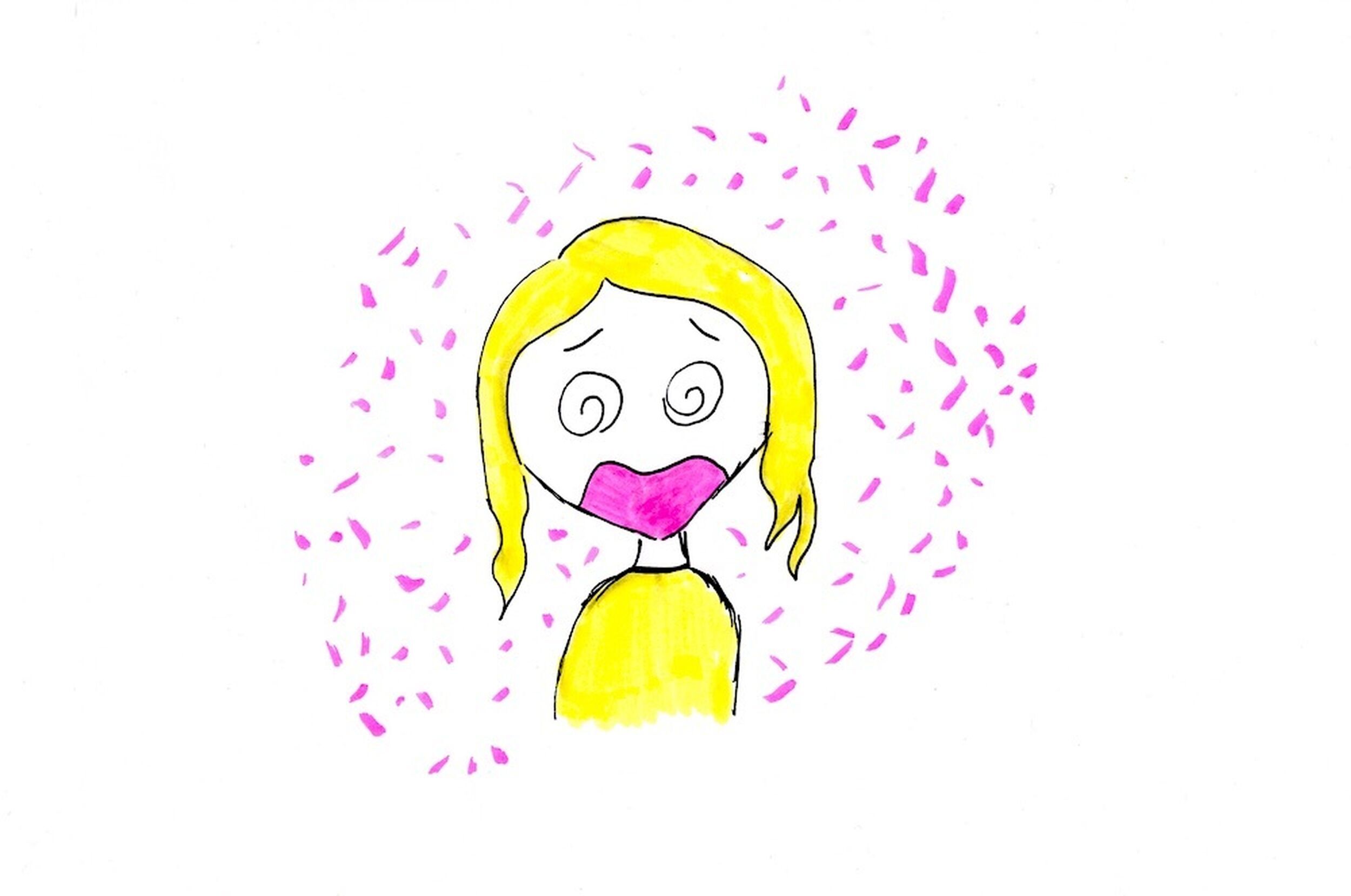 Sprawl Kids: It's okay to worry right now
The coronavirus is scary. But we can slow its spread.
The Sprawl's new pop-up is S12: The Alone Together Edition. We're focusing on how we stick together while being apart. And as part of this, we're launching a new section today: Sprawl Kids.
This is a special section by local kids, for local kids (okay, grownups can take a peek too). With school out early, we want to hear your stories. Kids, this is your chance to be a journalist! This is exactly what journalists do: we tell stories about what's happening in our own communities.
In most newsrooms, journalists have someone called an "assignment editor." Here's how the Sprawl Kids version works. We'll post specific assignments in the form of questions.

Here's your first assignment from The Sprawl (should you choose to accept): How are you feeling right now, with schools being closed? Draw a picture or write a story with your answer. Be as creative as you want!
The next step journalists do is called "filing." Here is how you file your story to The Sprawl's news desk: Have a parent post it to Twitter or Instagram using the hashtag #sprawlkidsyyc and/or email it to hello@sprawlcalgary.com by 4 p.m. on Thursday, March 19. We will be posting a selection of these stories to our website.
You are already on your way to becoming a real journalist, as you now have a deadline!
Okay, enough from me. Time for the kids to take over!
Jeremy Klaszus is editor-in-chief of The Sprawl.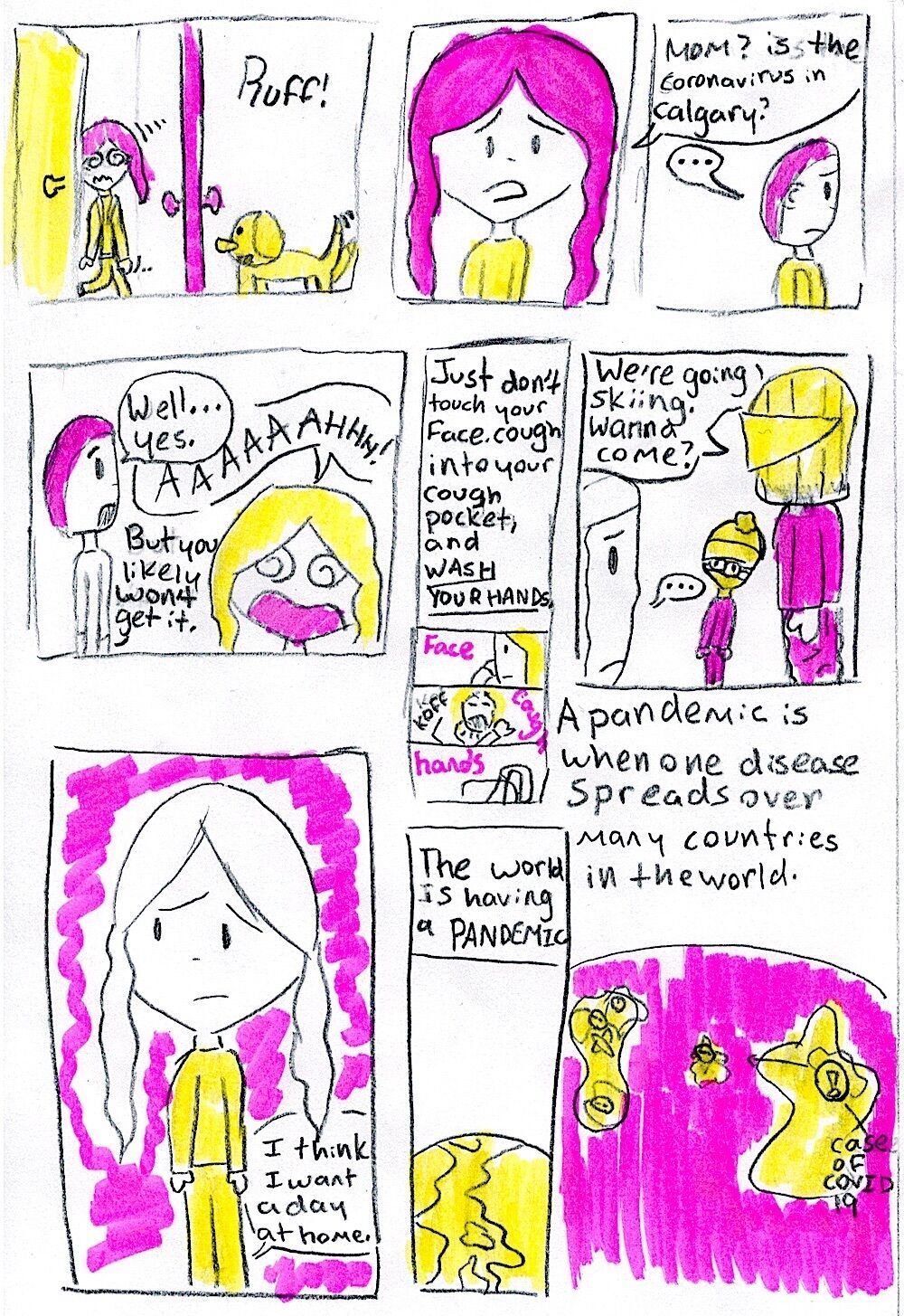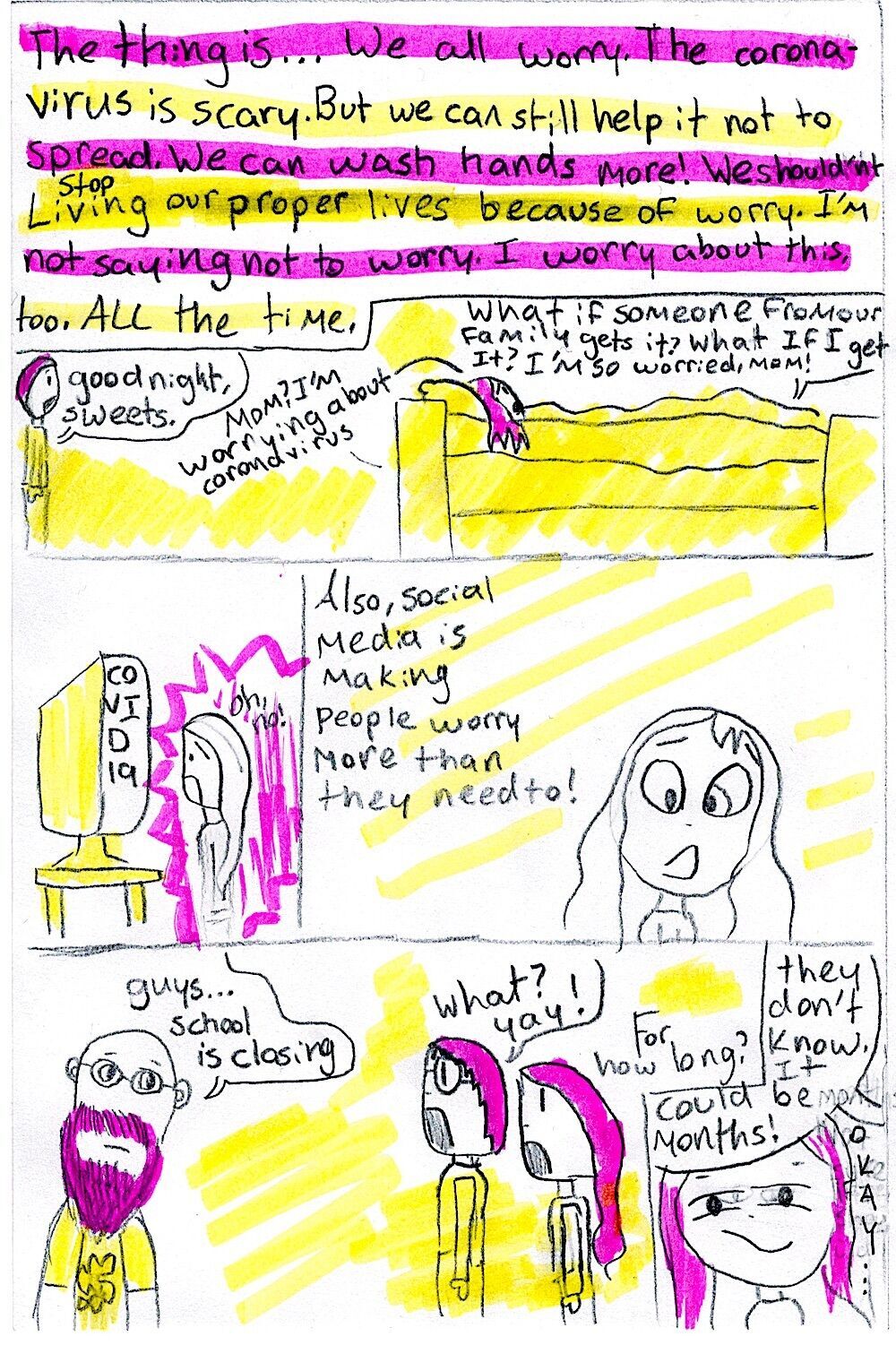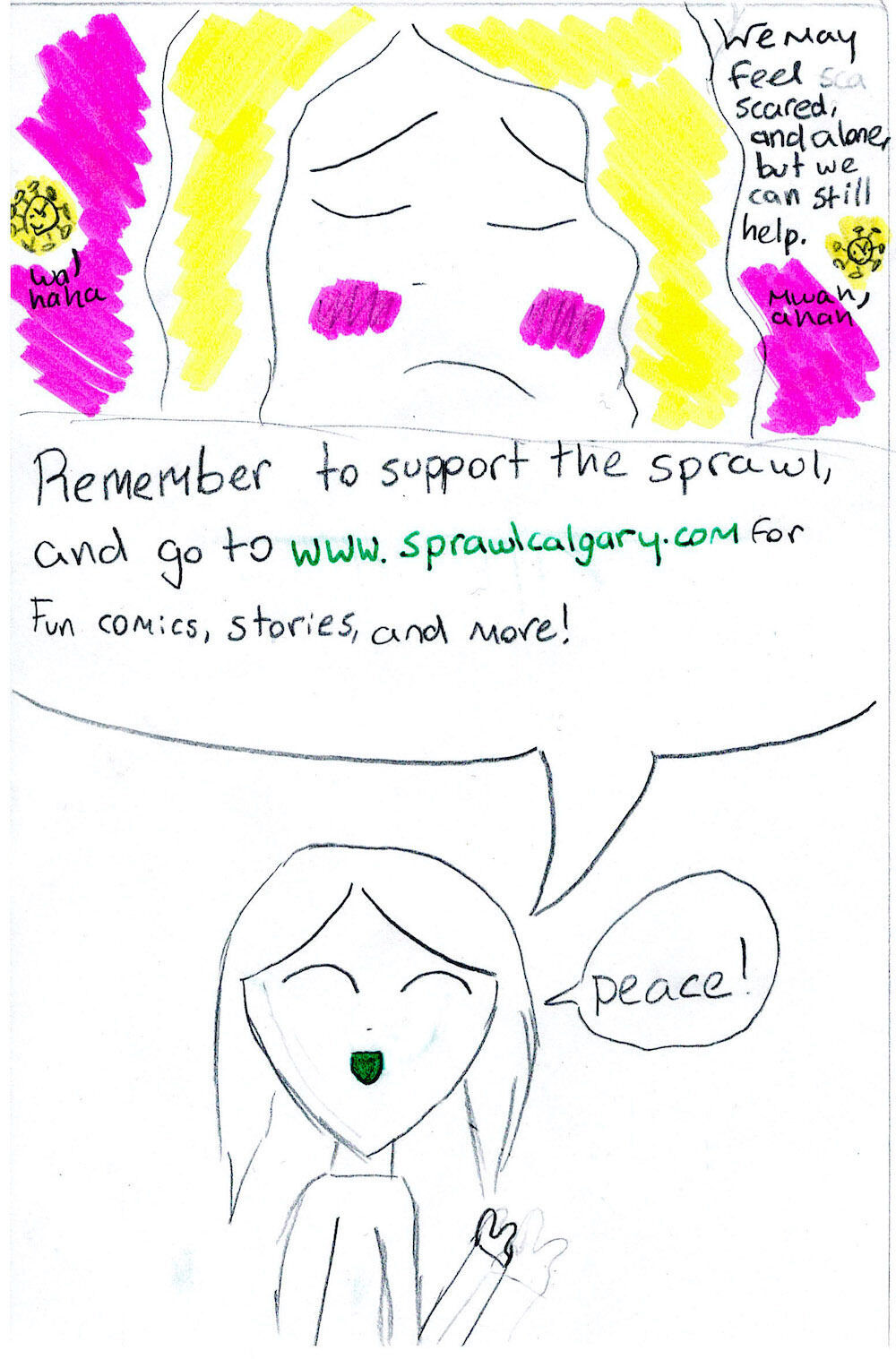 Laila Klaszus, age 11, is a Grade 5 student who lives in Calgary and is suddenly being homeschooled by her dad. She likes art, swimming, reading, and listening to Billie Eilish. And she LOVES LOVES LOVES dogs.
---
Support in-depth Calgary journalism.
Sign Me Up!
This is a dire time for the news industry in Canada—and we need your support now more than ever. The Sprawl connects Calgarians with their city through in-depth, curiosity-driven journalism, but we can only keep doing this if readers and listeners pitch in. Join us by becoming a Sprawl member today!